Sunday
A group of students found themselves somehow entirely surrounded by a chain link fence construction zone.
A soulless monster tried to sell used textbooks on facebook.
And sidewalk chalk ads for "Sizzling Hot Summer Storage Prices!" failed to win over a majority of students.
Monday
The merciful, almighty university offered freshmen forgiveness.
The OSU police busted a meal plan-based prostitution ring.
The weird roommate inexplicably transferred to Bowling Green.
And the bell tower began taking requests.
Tuesday
A total of ten words were read during reading day.
A survey found that 78% of campus hipsters prefer the Hansford Quadrangle to the Oval.
Students who hadn't yet begun studying made sure everyone else knew.
And students across campus mourned the passing of the SEI professor review deadline.
Wednesday
Cardale Jones was significantly worried about his physics exam.
And students across campus took a 5-minute study break (5 minute pause from normal activities to study).
Thursday
Aaron Craft slept through his second straight exam.
A missing student from 1993 was found asleep at the "18th Avenue Library" (SEL).
And Urban Meyer stole 15 recruits from the NFL draft.
Friday
Freshmen thought they were excited for summer break.
A construction worker gazed down upon all he hath wrought.
And this for real happened just off-campus due to a power outage(!!!):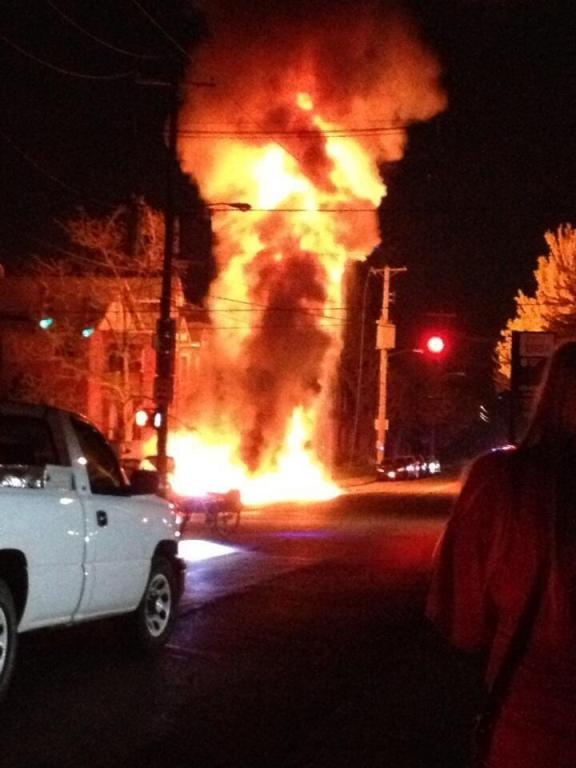 Saturday
A freshman's "Get Involved!" t-shirt finally became cool.
And a heartfelt goodbye was made between roommates who will lose touch forever within 3 months.
For more fake campus news, be sure to follow The Fake Lantern on twitter or facebook and check out TheFakeLantern.com and then do whatever you want after that.