I love Football. And I love chocolate. World Class chocolate.


First off, no, I'm not a woman, as if that is a prerequisite for chocolate loving. There's just something about a world class chocolate confectionery that is soothingly comfortable to me. I'm not a world traveler per se, but I've been around a little, and always enjoy finding quality goodies in foreign places. It is its own reward.
I am very familiar with one famous chocolatier in New York City (my mother's family is from Staten Island), and when I'm in New York, I love stopping in to the Jacques Torres Chocolates location on Hudson Street. It is an incredible place that reminds a person of that movie "Chocolat", where magic seems to happen amongst a heady aroma of made from scratch delights.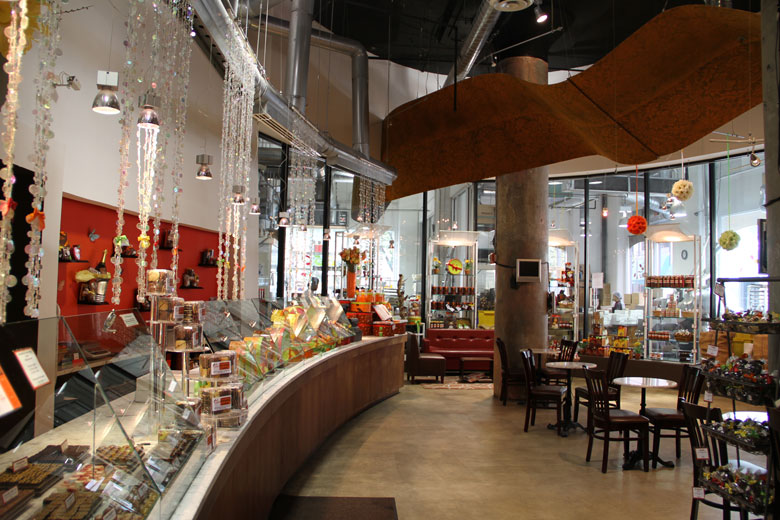 Jacques specializes in fresh, handcrafted and exquisite chocolates. You can sit right there at a cafe table and sip hot chocolate while enjoying a freshly baked pain au chocolat, or take a Chocolate Snowman to go ("...because chocolate tastes better than snow").
So, while nibbling today on a champagne truffle (a Christmas present), I realized of course, that the Ohio State football team reminded me of a box of world class chocolates. Each player...each delectable delight, unique and special in his own right...is wrapped in one of several ways...creamy rich milk chocolate or a less sweet, harder hitting dark chocolate. The players are united by the harmonized but different styles of coaching that literally saturates their lives at the football factory that is Ohio State. The product we see on the field is a reflection of the melting together of the raw goodie with coaching...the finer the raw materials, the finer the end product.
The embarrassment of riches at the talent level for the Buckeyes is evident, and it only seems to improve...and the coaching, even with the ripples of discontent about some things on the defensive side, still equates to one of the best coaching staffs in America. A delicate and artful blending of these ingredients is crucial to the sustained success we want to see at Ohio State.
But since this article is a marriage itself of Football and Chocolate, let's get right to it.
How is the football team like a box of the absolute finest chocolates?



1. It starts in the trenches, and always has. The best coaches acknowledge that, and make it a priority to build formidable offensive and defensive lines. The Chicago based Vosges Haut-Chocolat Company has a delicacy known as the Hickory Smoked Bacon Chocolate Bar. Folks, if you have never had one of these, I might suggest you have never really lived. Of course, downing a five pound box of this treat in one sitting isn't a wise decision for anyone not named Jack Mewhort, but after one slab, you will be tempted to change your name to Jack to give it a go. I love me some bacon...but the finest hickory smoked bacon coated in fresh creamy chocolate? In New Yorker language..."Fuggette about it!"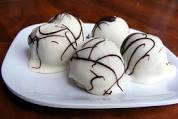 2. The offense must have playmakers, and the more the better. Check. We at Ohio State tend to use the word "plethora" more often these days when referring to the stock of top shelf talent in Columbus. From the ubertalented Miller all the way out to the playmakers in space, like young Dontre, craftier receivers, and the up and coming band of running back brothers...all very like the Teuscher Chocolates of Switzerland's world champion Champagne Truffes-a most delicate blend of fresh cream, butter and chocolate with a champagne cream center surrounded by a dark chocolate ganache, enrobed in milk chocolate and dusted with confectioner's sugar. Each of these morsels will send your taste buds on a deliciously dangerous journey from the bliss of first contact to the abject agony of swallowing that last silky bit. As I type, I am rolling that last little bit on my tongue, letting the tangy melting remnants find their own way down because of my refusal to swallow.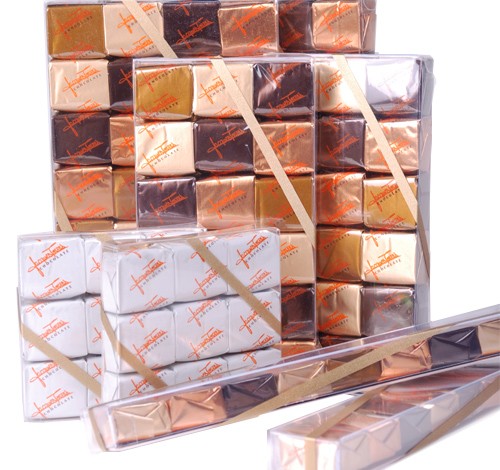 3. The linebackers must have a range of unique talents to be a highly effective group. They are often called upon to be the run stoppers, as well as being versatile enough to drop into coverage when needed. The lack of skills or experience across the scope of the linebacker position can be exposed by efficient or exploitative offenses, as well we know. Monster freshman talent isn't always enough, except in once a generation cases like the Andy Katzenmoyers of the world, and a salty veteran is a huge advantage if he can correctly audible defensive adjustments pre-signal and put his team in the best position to defend a given play. The perfect linebacker chocolate? Well, the nugget inside needs to be all NUT, swathed in impact absorbing caramel, with an outer shell of unsweet dark chocolate (you never want a sweet linebacker)...just like the Scharffen Berger Salted Hazelnut and Caramel Assortment pictured above. Scharffen Berger, a "freshman" in the artisan chocolate arena (opened shop in 1997), nevertheless manages to source the world's best raw cacao and produce some of the most sublime blended "bean to bar" tastes in the industry, specializing in the elite and eclectic chocolate bar.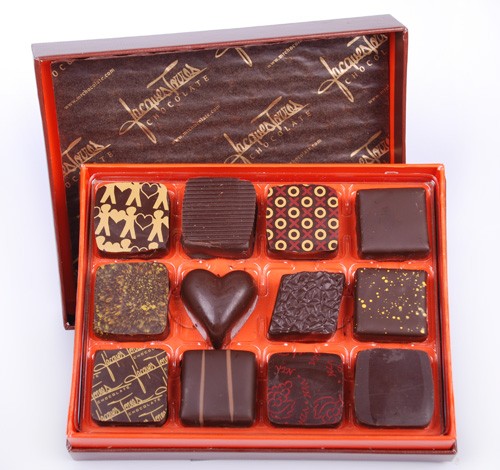 4. The defensive backfield is a mixed bag, but nobody can say that there is not talent in abundance waiting to hit the turf. The word "identity" has not been often paired with our overall defensive scheme in 2013. It might even be at the core of the failings in that had one single philosophy been pounded on and perfected, rather than a constantly changing, experimental approach...familiarity and proper execution may have won the day against MSU. Assuming this need has already been brought to the forefront by more discerning eyes than mine, all that may lack for next year is, well...Attitude. That could best be expressed by these hot little humdingers of a delicacy: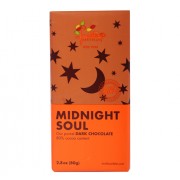 The Midnight Soul Bar by Jacques Torres for the cornerbacks, because it's the purest bar of chocolate in the world at 80% cocoa. And you need pure defenders on the corner...we call them "lockdowns". They typically drape a receiver with such skill that quarterbacks and offensive coordinators game plan away from them.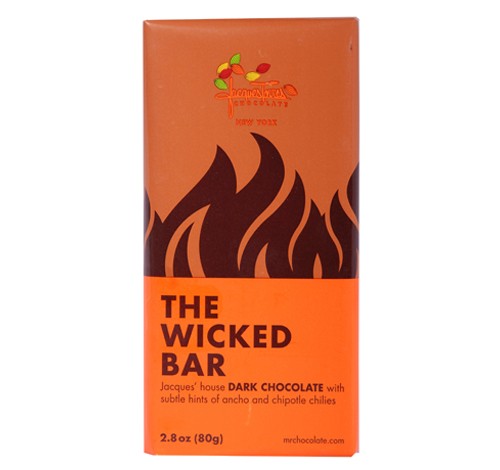 And then there's The Wicked Bar, also by Jacques Torres as the bar of the Safties. This bar, with a twist of ancho (dried poblano pepper) and a dash of chipotle chili, is ready to hang in coverage or come crashing down on a blitz. The "hot read" is critical for a safety, because in one microinstant, he must make a decision that could cause the quarterback to hold the ball a moment longer and be sacked potentially...or lead to an over-the-top coverage burning 70 yard touchdown pass.
The coaching that completely envelopes these players is equally important to the development of true team success, and we have a good mixture of flavors even there. White and milk chocolates, semi-sweets, and dark chocolates blend together in a remarkable harmony of excellence. Noting two of the more distinctively differing approaches, we turn again to the king of the chocolate bar (Jacques), For the obvious choice for Kerry Combs...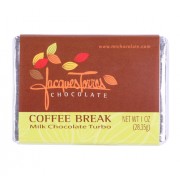 ...the Mini Coffee Break Bar, infused with coffee and a mild crunch. Enough said. However...for Urban Meyer...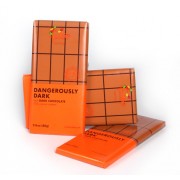 Only the Dangerously Dark Bar by Jacques. Urban is, after all, an evil and dark genius who at any time might snap and hang a hundred on a team if he feels a message is needed. The subtly less sweet taste gives way to the stronger and more aggressive taste of Cocoa. Those who don't appreciate chocolate might even describe the taste as overwhelming.
And if there's one thing you don't want as an opposing defensive coordinator, it's that Urban Meyer gets a sudden urge to go all Cocoa on your ass.
Here's to a Happy, Safe, and Prosperously Tasteful New Year for the Buckeyes and Buckeye Nation!