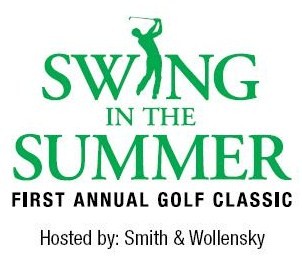 Eleven Warriors is committed to delivering you fresh Ohio State content while providing a community you can participate in and be proud of on a daily basis.
We're also committed to paying forward, especially around Central Ohio.
The first annual Swing in the Summer Golf Classic benefitting Nationwide Childrens Hospital's Reach Out and Read® Program and Behavioral Health Services will be held on Friday, June 8th.
This charity golf outing will be hosted at New Albany Links Golf Course by Smith & Wollensky, and both registration as well as sponsorship opportunities are now available.
Eleven Warriors is a proud corporate sponsor of this inaugural event and we'd like to encourage our Central Ohio readers to participate in this terrific initiative.
The outing format will be a four-person scramble, and all participants will receive 18 holes of golf, a gift bag, fun golf-related games throughout the event as well as both lunch and dinner.
What exactly is Reach Out and Read®?
This valuable program prepares Central Ohio's youngest children to succeed in school by partnering with doctors to prescribe books and encourage families to read together. This pediatric literacy program encourages family literacy activities in the home prior to a child entering the school system. The focus is given to families living in poverty.
Since its inception in 1998, Reach Out and Read® has provided over a million new and gently-used books to children and provided services through over 40,000 volunteer hours. Nationwide Children's Hospital is proud to be among the largest of more than 4,600 Reach Out and Read® Programs in the country.
---
More information on Reach Out and Read can be found here.
Online registration for the Swing in the Summer charity golf outing can be found here.