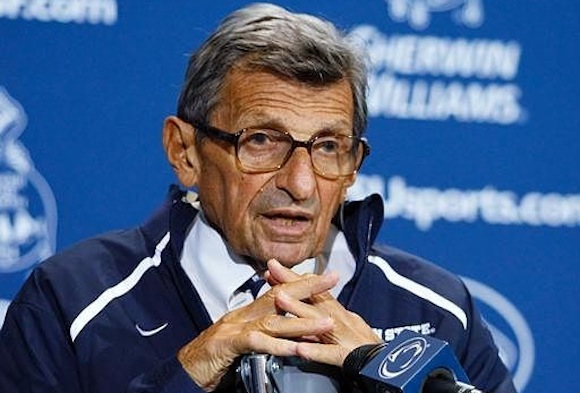 The Paterno Report - a response to the Freeh Report on Penn State's role in the Jerry Sandusky tragedy - was released this morning. It was no surprise; the Paternos made it known that they had commissioned a response to what former FBI director Louis Freeh compiled last year.
It's important to remember a few things about the Freeh report:
1. It was commissioned by Penn State. Freeh's team consisted of former FBI agents and federal prosecutors whom his firm selected.
2. The report was released to Penn State trustees and the general public simultaneously without being reviewed by the Penn State general counsel on July 12, 2012.
3. The report was "deeply critical of the administration of former university president Graham Spanier, athletic director Tim Curley, late coach Joe Paterno and former university vice president Gary Schultz."
I have no appetite to do 3,000 words on this tragedy again. Instead, I've storified tweets from when I read it in real-time. I realize how obnoxious that is. Follow me on Twitter, or don't. That's not really the point of this exercise.
In short: If the Freeh Report was flawed, the Paterno Report took took it to a whole new, sad level.