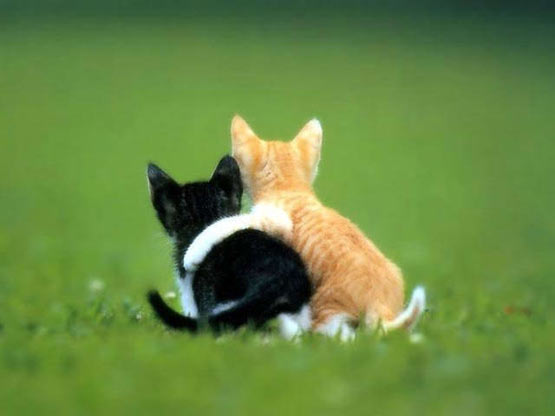 Indulge me while I chime in on the 11W Beg-a-thon, which is now in its final countdown phase.
I've been a Buckeye blogger since 1997. That's before the term blogging was used. Essentially I was providing message board posts, but on a formal schedule, with a perceived level of higher quality and separated from the comments of the general populous. It felt special then; it still feels special now.
Most of my content was created on nights and weekends. Sometimes I slipped in some writing during my day job. At first I felt guilty about it, but over time I found that after I separated my mind from work for a half hour or so to write I would always come away inspired. These little Buckeye vacations actually made me better at my day job.
Victors Valiant was my first formal blogging spot. It was eventually folded into The Wolverine. I've continued to be a contributor to the venerable Bucknuts Media Network for over a decade. I humbly accepted ownership responsibilities at 11W one year ago this month.
That was 52 free columns ago. It doesn't feel right to charge for what is basically our love letters to Ohio State, nor would 11W take any satisfaction in churning out free milquetoast non-stories void of any passion or edge with the hope that your comments and discourse might make them interesting.
Nothing would siphon the romanticism out of our desperate and figurative attempt to stay on campus forever than creating content for the sake of content.
It's extremely unlikely that I'll ever be a full-time writer. I get asked this all the time. I actually believe that staying part-time all of these years has made me a better writer because it's allowed me to gain extra exposure to elements of business, culture, society, the world and people that a full-time writing position may have insulated me from experiencing. I'm grateful for the inconvenience of my day job.
The same goes for every part-timer here who does, has and will ever grace 11W's pages. Being part time gives us flexibility and freedom. We raise money for the Stefanie Spielman fund. We grow mustaches with you to raise awareness around prostate cancer. We give back. We pay forward.
That's how we reward ourselves. Those are the perks of being part-timers: We do other stuff for money.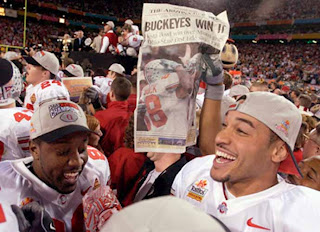 Our part-time commitment to 11W (some have condescendingly called us "hobbyists") is one of the biggest reasons why 11W's popularity has exploded: The writing is richer. The content is upgraded by our balance between obsession and TPS reports, or whatever the hell you want to imagine we do during daylight.
Eleven Warriors has gained this traction in the blogosphere and built this base that you're a part of without the benefit of a beat writer, and that is the drawback of being hobbyists. The beat does not stop for our day jobs. It requires full-time attention; attention that none of us have the bandwidth to provide.
A full-time position, among other requirements, necessitates either a trust fund/lottery winner/retiree with free time, or what we've decided to do provide: A regular paycheck. That's where the Beg-a-thon was born.
Truth be told, 11W traffic is flourishing at a rate that a full-time beat writer should be an affordable reality right around the time the Buckeyes are beginning their first bowl-eligible campaign under Urban Meyer. We just don't think you or the rest of this audience should have to wait that long.
We also don't believe in plastering the site with ads or turning 11W into the hood of a stock car, nor do we want your money every month. We're hoping this Beg-a-Thon is the only Beg-a-Thon. It eliminates the gap between 11W's beat writer inevitability and, well, now.
Your contributions, your steady addiction to our t-shirts plus what the site ads churn already in addition to the companies that have noticed 11W's popularity and have approached us about promoting their brands to you should make next year a reality for this year.
A full-time beat writer effectively completes the 11W value proposition. We hobbyists continue to do the thing that made 11W the destination that it has become while site coverage of your favorite team only becomes more robust with a professional 11W scribe who goes wherever the Buckeyes go.
There are only a few days left (we're not into begging, let alone begging forever). You can donate here, as many times as you'd like.
From the bottom of our hearts: Thanks. We'll pay you back in the only way we know how.