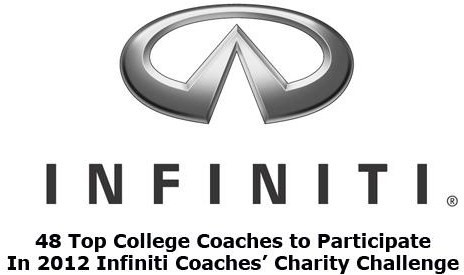 A Buckeye victory of any kind of among your life's greatest pleasures. The only way that sweetness could be improved would be to tie it directly into benefitting the greater good.
The good people at Infiniti have partnered with the NCAA and ESPN to make that a reality.
Starting last week, several college basketball coaches - including that guy who has had the Buckeyes operating on a championship level since he arrived - are competing to raise the most money for their chosen charities.
As with March Madness, there are four regions. Ohio State - along with B1G rivals Michigan, Indiana, Purdue, Wisconsin and Michigan State - are in the Midwest region. Each coach is playing for his favorite charity.
Matta's is the Ronald McDonald House, whose stated mission is to create, find and support programs that directly improve the health and well being of children across the world.
It serves a noble purpose. You can help empower that mission.
Visit the Coaches' Challenge and vote for Coach Matta every day through February 27. The four region winners will then enter the Final Four, which runs through March 8, and the winning coach/charity will be announced March 9.
Matta is currently second in the Midwest region, right behind John Beilein at Michigan. You know what to do.
Every charity will receive $5000. The winning charity gets $100,000.
A Buckeye victory of any kind of among your life's greatest pleasures. Vote for Thad and the Ronald McDonald House today and help improve and save the lives of others.