The initial email from the concerned attorney is sent to Tressel on April 2nd. He warns Tressel about Edward "Eddie" Rife, saying the feds raided the tattoo parlor's house and that they seized "a lot of Ohio State memoriabilia; including championship rings." Tressel replies four hours later saying he will "get on it ASAP".
The attorney follows up two weeks later, specifying some of the awards and memorabilia in the possession of Rife. Tressel again responds within hours, saying he will "keep pounding these kids hoping they grow up."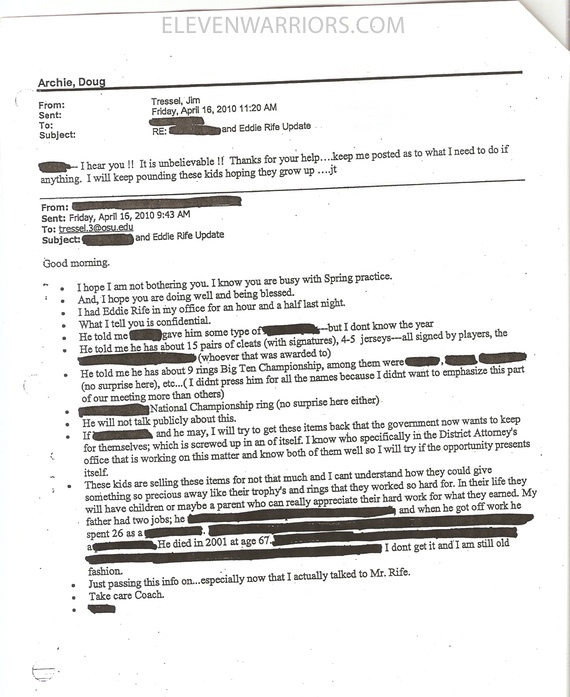 The unnamed attorney replied later that day (4/16) indicating he was advising Rife on his defense options and Rife was looking at 10 years. Tressel is advised to keep his players away from Rife and his tattoo parlor and to avoid calling Rife on the phone as the feds would have access to those records.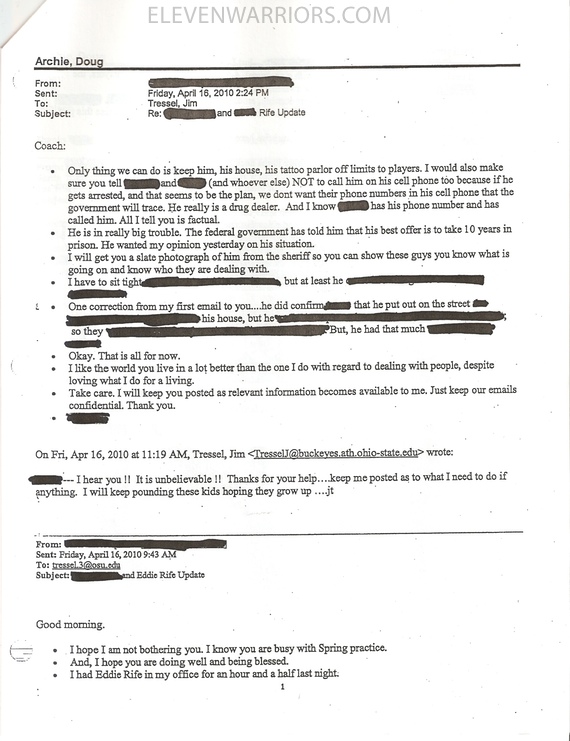 Tressel initiates contact with the attorney on June 1st, saying "our rings arrive this week for 2009 Big Ten ...any names from our last discussion ?? I would like to hold some collateral if you know what I mean." The attorney responds, stating the investigation was wrapping up and there were "no more names".