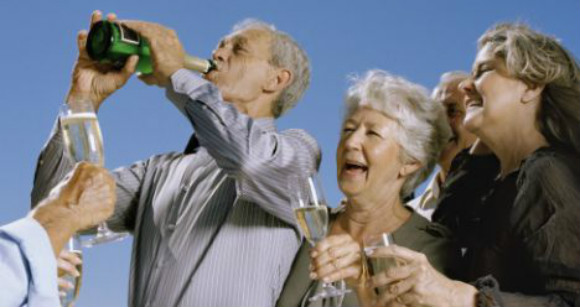 As many of you know, Eat Too, Brutus is sold out this year (thank you!) and we're looking forward to an epic Saturday that leads to us giving the Stefanie Spielman Fund for Breast Cancer Research a nice fat check.
While we still have many surprises in store for Saturday, we wanted to go ahead and announce Drink Too, Brutus, which is a companion happy hour for the main event. Whether you purchased a VIP pass to Eat Too, Brutus or not, you're welcome to join us for drinks on Friday 10/28 - 7:30pm at Bar Louie in the Arena District.
This is a great chance to meet your favorite D-list bloggers and site regulars while enjoying the standard happy hour fare: $3 beers, and half-off appetizers. DJ has promised to show up in a top hat and a cane, and will be posing for photos, and Pitbull guarantees you'll have a real good time.
Again, just to bullet Drink Too, Brutus 2011 up:
DATE/TIME: Friday, October 28th @ 7:30pm
DECONSTRUCTING BOLLMAN, A SYMPOSIUM: To begin one hour into the night, or when everyone is drunk.