What a great Saturday for Big Ten college football...
ND will play michigan of course, but starting at 3:40, you can flip on ESPN and ride approximately 7 hours of The Buckeyes vs. "The U" followed by #1 'Bama vs. PSU and their true fresh QB.
There are several other good games on tap for Saturday, but the OSU/'caines game is certainly one of the headliners. There has been a lot of talk recently about this game being the "3rd OT period" and a replay for Miami. Truth is I don't think that plays in at all for this years kids at all. Sure you're going to have coaches trying to convinced their guys (on both sides) that their team was wronged, disrespected, or dissed, but that happens every week.
Here's hoping we see a game on Saturday with the same quality play that we saw in that famous National Championship game.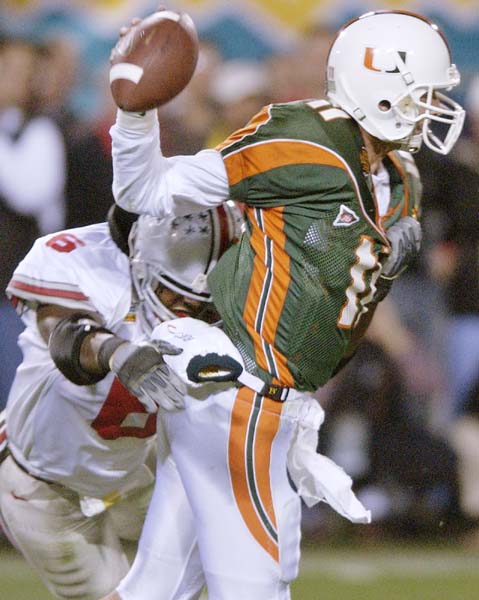 Check out this Saturday's OSU/Miami game "tale of the tape"...from a 'Caines perspective.