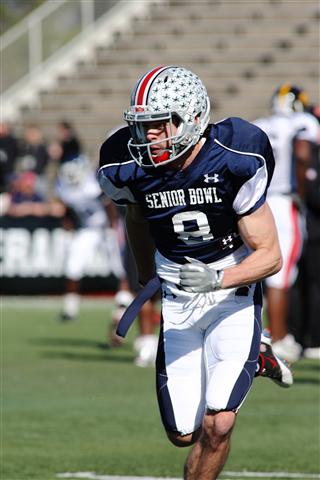 If you had a chance to catch the 2011 Senior Bowl, you would know that Dane Sanzebacher was about the only bright spot for the North team on offense (Ross Homan recorded a few tackles on defense). He had 5 receptions for 62 yards. That was the most yards receiving for the North. I don't think the North had a first down in the first half. When he finally got in in the second half, his first catch was for 23 yards, his longest catch.
He should have started, and then maybe the North wouldn't have fallen behind 17-0(the South ended up winning 24-10, even though the North supposedly had more top NFL prospects). I think he's going to be just fine in the NFL. Although, the commentators mentioned that one of the coaches said to him, "you better get some body armor" son. LOL. We know what that means.
Great job in representing Ohio State Dane!