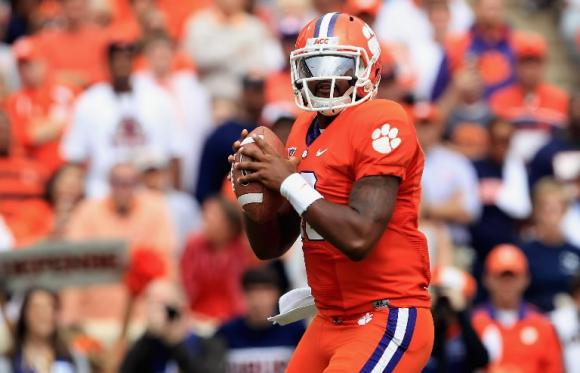 Ohio State is taking its talents to South Beach. 
It's the east coast instead of the west coast and oranges instead of roses, but a once great season can still end on a high note. The No. 7 Buckeyes will play 12th-ranked Clemson in the Orange Bowl Jan. 3, according to ESPN's Brett McMurphy. The news came one day after a crushing loss to Michigan State in the Big Ten Championship Game.
Ohio State and Clemson have played once before – the fateful 1978 Gator Bowl when Woody Hayes slugged Clemson linebacker Charlie Bauman resulting in the legendary coach's dismissal. The Tigers won 17-15.
The 2013 season presented similar circumstances for both teams. Each carried national championship aspirations for a large chunk of the year until humbling defeats. The makeup of the teams is also similar – potent offenses, lackluster defenses and little national respect.
Clemson's struggles have led to the creation of the verb "Clemsoning." The Tigers are 10-2 this season with both loses coming against top-10 opponents – Florida State and South Carolina. Quarterback Tajh Boyd spurned Ohio State on National Signing Day in 2009 to sign with Clemson.
He was an All-American in 2012 and holds numerous school records. Boyd's completed 67.6 percent of his passes this season for 3,473 yards, 29 touchdowns and nine interceptions. The Tigers rank 11th nationally in passing offense and 12th in total offense.
The Buckeyes only previous Orange Bowl appearance came in 1977 when they beat Colorado 27-10.