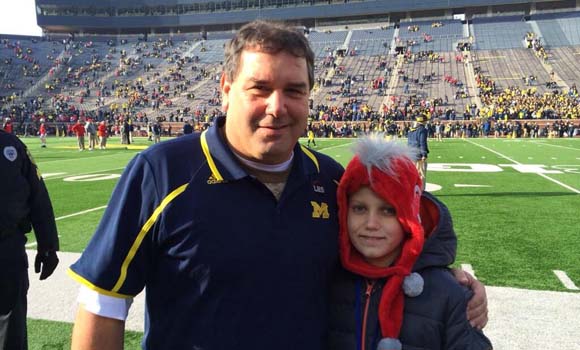 Remember Grant Reed? He's the incredible 12-year old kid who overcame a cancerous brain tumor, one he dubbed "Michigan", earning some attention from up north.  
Honored by the Buckeyes as he directed TBDBITL during the Skull Session before the Penn State game, Grant was also offered four tickets to The Game, courtesy of by Coach Hoke. 
Yesterday, Hoke made good on his promise as the Reed family enjoyed the game via Hoke's tickets and hotel picked up by The Rotary Club of Jackson, Michigan. 
Very cool, Brady. Good on you, sir. 
Kudos to #Michigan coach Brady Hoke for inviting Grant Reed & his family today. Class move. #Buckeyes pic.twitter.com/jjc15PtcM1

— Jerod Smalley (@JerodNBC4) December 1, 2013