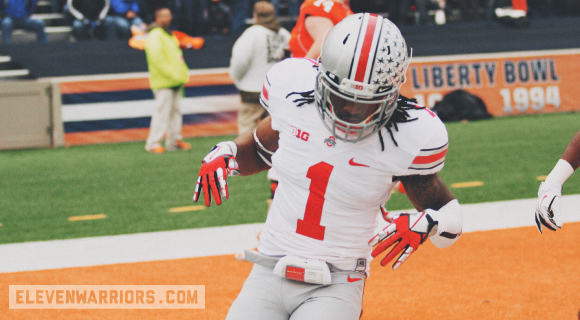 It's long been assumed, but now it's officially confirmed: Bradley Roby will forgo his senior season. He will partake in ceremonies honoring the seniors this Saturday against Indiana.
Urban Meyer said Bradley Roby will forego his senior season at Ohio State. He will partake in recognition of the seniors this Saturday against Indiana.

— Kyle Rowland (@KyleRowland) November 20, 2013
"We've talked and he is going to move on," Meyer said. "That's all you ask. You don't ask for five years nowadays. It's no secret, there's nothing wrong with that. [He said] 'Coach, here's my plan,' so you say, 'Great, let's go and keep playing.' It's great for him and great for Ohio State. I think we're set to get his degree, too, in the spring."
Bradley Roby's season probably hasn't gone according to its preseason script, but he's a dynamic, play-making athlete that will be missed next year. Best of luck at the next level, Roby.