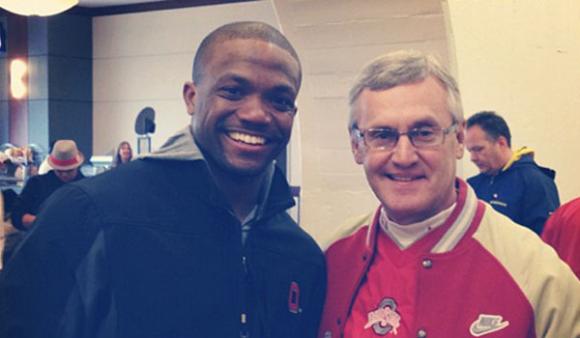 Production of "Youngstown Boys" has been ongoing for more than a year now. The film, which is part of ESPN's "30 for 30" series, will air on Dec. 14. It's billed as "The interconnected journey and evolving relationship of two former Ohio State stars — running back Maurice Clarett and head coach Jim Tressel."
Just seen my 30 for 30... Official release date is December 14th.... I can't wait for ppl to view it. #YoungstownBoys

— Maurice Clarett (@ReeseClarett13) October 7, 2013
Ratings in Ohio are sure to soar for a film involving two of the central figures in Ohio State's 2002 national championship season. Since that season, though, Clarett and Tressel have been on a remarkable journey.
Clarett never played another game for Ohio State, accused the football program of serious violations and eventually spent time in prison after a plea deal on a robbery charge. Tressel continued his winning ways in Columbus after Clarett left the Buckeyes, but his tenure also ended in unceremonious fashion, clouded by NCAA rule breaking.  
But the duo has rebuilt their relationship with one another and their public image. Clarett took classes at Ohio State in 2010, and Tressel now holds a position at the University of Akron, teaching a class and being an ambassador for the school. 
Both were present in Ohio Stadium last November, when the 2002 team was honored in a 10-year anniversary event. Tressel was cheered wildly and carried off the field on the shoulders of his former players. 
Clarett was in Columbus last year filming with ESPN. While in town, he attended the Wisconsin game and attended Eat Too, Brutus III.