As the calendar flips to November and the SEC plays under sunny skies and mild temperatures, the Big Ten and other schools north of the Mason-Dixon Line hunker down for football weather.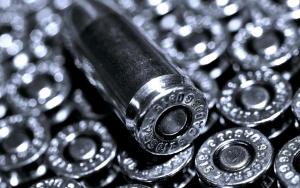 The changing colors of leaves, 40 and 50 degree Saturdays and hard hitting are rites of autumn. It is during the stretch run that the season begins to take a toll on teams. But as 9-0 Ohio State enters its final three games of 2012, the Buckeyes are getting stronger.
Braxton Miller and the offense have garnered most of the headlines since August, but the Silver Bullets have regained their luster since a fourth-quarter meltdown at Indiana. 
On that Saturday night in Bloomington, Buckeye fans were horrified at what they saw: 49 points – 22 in the fourth quarter alone – 481 yards given up and two touchdowns of more than 50 yards. Indiana's 49 points were the most scored by an Ohio State opponent that didn't win the game. 
Cornerbacks Travis Howard and Bradley Roby called the defense's performance "ridiculous" and "embarrassing."
For nearly its entire existence, the Ohio State football program has revolved around its defense. From Ike Kelley to Jack Tatum all the way up to James Laurinaitis and Malcolm Jenkins, defense has ruled the day in Columbus.
Woody Hayes' smashmouth three yards and a cloud of dust offense may have been his stamp on the university and Tresselball became common vernacular around Columbus, but look at the hallmark of every great Ohio State team. It starts and ends with defense.
When Urban Meyer was hired in November, he brought with him a Plan to Win. That Plan was used to win big at Bowling Green, Utah and Florida, and it's already contributed to a 9-0 start at Ohio State.
No. 1 on the list: play great defense.
The past two weeks, the Buckeyes have gotten back to that defining trait. The defense limited Purdue to 13 points and 347 total yards. Six of those points and 83 yards came on the game's first play. For the final 59 minutes, including overtime, Ohio State held Purdue to nearly 250 yards of offense.
Penn State was only able to muster 16 points this past Saturday and didn't score an offensive touchdown until the fourth quarter. A rushing attack that was averaging well north of 100 yards per game was limited to just 32. In fact, the Ohio State defense has only given up 93 rushing yards per game in its past three outings.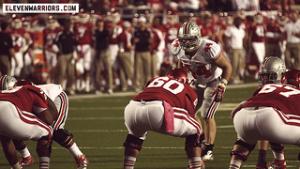 "I feel like we're definitely on the right path," Roby said. "We have things to fix. No one is perfect. Everyone is getting scored on; no one's having shutouts every week. I feel like we're definitely one of the best defenses, and we're going to get better."
Following the game, multiple Penn State offensive players spoke about the talent level of Ohio State's front seven. Ryan Shazier, John Simon, Nathan Williams and Johnathan Hankins spent as much time in the backfield as Penn State quarterback Matt McGloin and running backs Bill Belton and Zach Zwinak.
"We're much better tackling and leveraging the ball," Meyer said. "We blitzed more. We had more pressures. We played more man coverage and blitzed more than we did all year. So that's telling us something – that we need to do more of that."
The change in schemes has been the result of reliable cover cornerbacks and the emergence of fullback-turned-linebacker Zach Boren.
"I think there's been a good mix of game planning and adding new things and then having some carryover," defensive line coach Mike Vrabel said. "The last few weeks we've had some carryover, which has allowed our guys to play fast and recognize things and go play football."
Early in the season, Meyer lamented the Buckeyes' porous technique when it came to tackling and leveraging the football. He also wasn't keen on their effort. Four to six seconds of relentless effort has been a popular Meyerism since he stepped foot on campus.
"I have great respect for Silver Bullet defense, even when I was far away because I've always watched Ohio State," Meyer said. "Fundamentally, I feel much better about where we're at defensively. Our coaches have done a really good job taking 10 minutes, sometimes 15 minutes a day just working on fundamentals. You can see the improvements on the field."
Boren's move to defense has coincided with the defensive surge. Senior captain Etienne Sabino was having his best season to date prior to a broken fibula he suffered early in the first half against Nebraska.
In his absence, the Cornhuskers gashed Ohio State for 437 total yards, 223 rushing yards and 38 points. Boren has proven to be a capable run-stopper, and as he did in the offensive huddle, Boren has provided sound leadership on defense.
"He's a great leader, so having him on the defense has definitely been a plus," Roby said. "We know he's not going to mess up and not go hard. We know he's going to give his all.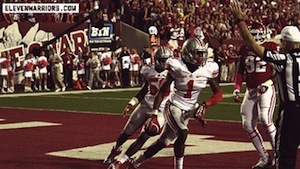 "Middle linebacker has to be a big leader for the defense, and he's a leader naturally.  He's making sure he's calling out all the plays, calling out checks. He's staying after practice and learning the defense in and out. He really wants to learn everything."
The situation presented to Boren is similar to that of Vrabel. During a 14-year career at linebacker in the NFL, Vrabel was used as a short-yardage tight end with New England, catching 10 passes, all of which were touchdowns.
But Vrabel was quick to point out what Boren is doing is much more difficult than a linebacker lining up as a tight end.
"I ran two routes and I didn't block," Vrabel said.
During his high school career, Boren played linebacker at Pickerington, earning state defensive player of the year honors. He was moved to fullback at Ohio State his freshman season and has started in the offensive backfield ever since. But when the defense asked for a helping hand, Boren didn't hesitate. In three starts, he has 20 tackles.
"I would say the first two games, there were times where I was just kind of running around not really knowing what I was doing all the time," Boren said. "Against Penn State, I was finally a lot more confident in what I was doing and stuff started slowing down for me. Each week the growth is there a lot more than in the past weeks."
Teammates and coaches have lauded the effort and desire from Boren. With a fourth game plus the bye week looming, Boren should be at full capacity with the playbook and defensive terminology. But that is the target date for Sabino's return.
Regardless, all but one member of the team is looking forward to the coming week without a game. On Monday, Meyer said Ohio State's training staff told him the team is at its healthiest point all season. Talk to the players, however, and they sing another tune.
"I think everybody is pretty beat up," safety CJ Barnett said. "That's why you have 100 people on the team. When guys go down, you've got to have people to replace them."
Said Hankins: "It's just a grind."
After 10 consecutive game weeks and constant football since the start of fall camp, you'd think a light week on the agenda would be a welcome sight.
"It's kind of late," Roby said. "Some other teams are getting more opportunities than we are. We just want to take every game and use it as fuel to keep wining and stay undefeated. Us having a game off after having so much momentum is kind of a bad thing."
But if Ohio State wins the two games after the bye – Wisconsin and Michigan – and finishes 12-0 on the season, no one can discount perfection.