Exactly one year ago today, Ohio State opened their 2011 season in dominating fashion, blanking Akron 42-0 behind the accuracy of Joe Bauserman and a defense that looked as Silver Bullety as ever.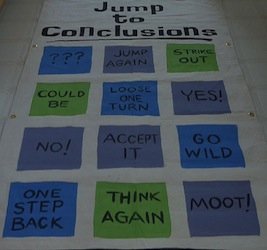 We all know how last season unfolded. That first game, as it turned out, was not the auspicious start that the Buckeyes were hoping it was. 
This past Saturday marked a new beginning to Ohio State football, but the first quarter gave fans nightmarish flashbacks to the previous season. The offense was sloppy, with receivers who were non-factors and the only positive yardage coming via Braxton Miller's legs. The defense was undisciplined, especially a secondary that allowed wide-open looks. 
The online pessimism among Ohio State fans was strong. But being down early against Miami (OH) at home in Game 1 is not the same as starting slowly at Camp Randall halfway through the season. It didn't take long for the Buckeyes to shake off the cobwebs and commence playing actual Ohio State football.  
Knee-jerk reactions regarding sports, particularly on the Internet, are hardly aberrant. Based on this weekend alone, some college football fans were ready to watch Alabama take on an NFL team and conclude that Michigan is no different than the Michigan of the Rich Rod years when, in fact, the next couple of months may prove that the former isn't infallible and the latter isn't totally incompetent1. 
The first game does not define a team because however brief it may seem, the football season is not ephemeral like that. As it wears on, teams evolve and create more of a cumulative identity. The season opener is not necessarily indicative of what's to come. 
Despite all of that, it's easy to imagine that against the RedHawks, Ohio State showed us certain characteristics that actually will represent the Buckeyes through the rest of 20122. With only sixty minutes of football as reference, let's take a look at what we might be able to infer about this team going forward.  
The OFFENSE
Toward the end of last season, Braxton Miller's growth as a quarterback was evident and now with Urban Meyer as his coach, the sky is supposed to be the limit for the sophomore.
Like in 2011, though, his most impressive moments came on the ground. There's no denying he has moves, as anyone who has seen his dazzling stutter step can attest. But carrying the ball 17 times is neither necessary nor prudent3 and probably won't be the norm when he can rely on the gritty running of Carlos Hyde, who flaunted his power game on Saturday.
Braxton's accuracy is a work in progress and while several of his passes were off target—including a blundering intentional grounding penalty—a 58% completion rate is not bad, especially given that he only connected on one of his first seven throws. 
This QB will continue to make plays that amaze as well as ones that confound. The longer he was on the field, the more comfortable he seemed and the better he performed. The same will probably hold true for the season as a whole. Even with the ups and downs that we must expect from him along the way, Braxton should also come increasingly closer to touching the sky. 
Meanwhile, his wide receivers appeared to be sending a message to all their critics that they aren't the ineffective group they were rumored to be. Somewhat overshadowed by Devin Smith's jaw-dropping one-handed TD grab was the steady work of Philly Brown, who hauled in the other TD pass of the game. Brown also led the team in catches (7) and receiving yards (87). 
In all likelihood, the Biletnikoff Award will not be waiting for one of these WRs at the end of the season and consistency may be an issue from time to time. But for a position that was a huge concern in the offseason, Ohio State should be better than advertised.  
The Defense
Last season, the play of the secondary caused much hand-wringing, and in the early portion of the game, their best weapon against Miami's passing game was RedHawk drops. Not every opponent will make those miscues and not every week will be as muggy as Saturday in the Horseshoe was.
Nevertheless, there has been noticeable improvement. Bradley Roby, pegged as the next big-time Ohio State cornerback, did not disappoint, earning defensive player of the game honors from his coaches. Travis Howard and Christian Bryant also received high grades. Howard, ripped often last year for his performance, even grabbed two interceptions. For a defense that only picked off 13 passes in 2011, that symbolized the staff's emphasis on creating turnovers and quite possibly foreshadowed what lies ahead. 
The secondary may not be a flawless group and will still sometimes force fans to add money to the swearing jar. Yet, like the team as a whole, this is not the same floundering unit of a season ago. Progress was seen, even if there's room for more. 
The defensive line contributed to part of the secondary's struggles by not getting to Miami QB Zac Dysert quickly enough. Although the D-line was supposed to tyrannize every offense they face, they did manage to show flashes of the dominating force they could be.
John Simon didn't record a sack, but he did shrug off his fair share of double teams to pressure Dysert. Against a lesser quarterback—and he will meet a number of those this season—Simon would have dropped him for a loss. 
Freshmen Adolphus Washington and Noah Spence each notched his first career sack. It's not going out on a limb to say that there will be plenty more on the horizon.
Finally, in his first game since his knee surgery, Nathan Williams was effective and while that doesn't guarantee he'll be the same player he was prior to his injury, he benefited from Simon's double teams and surprised even his coaches with how many snaps he was on the field for. All in all, it seems like a good omen for both Williams and the defensive line. 
Special Teams
On Saturday, specials teams play was sound, if overlooked. Ben Buchanan averaged a satisfactory 42 yards per punt and Drew Basil, who was denied a field goal attempt, was praised by Urban for doing everything they asked him to do.  
As we saw when the team went for the touchdown to end the first half, Basil won't be relied on as much for scoring in this offense. However, as long as the kicker continues to grade out as a "champion" by his coaches, he will represent his entire unit: someone who puts in good work that flies under the radar. 
The biggest play on special teams was the result of a botched snap on a Miami punt. Roby used his quickness to recover the ball in the end zone for a touchdown and even though it wasn't the blocked punt that Urban is fond of, that will probably come at some point.
In addition, freshman Jamal Marcus handled his duties on kick coverage and fellow rookie Armani Reeves was solid as a kick returner. Ohio State's special teams may not blow people away like a Braxton Miller run, but the takeaway from the first game is that they can be counted on to do their job. 
Of course, I could be wrong. That's the problem with reading too much into one game when there are still eleven more to be played.