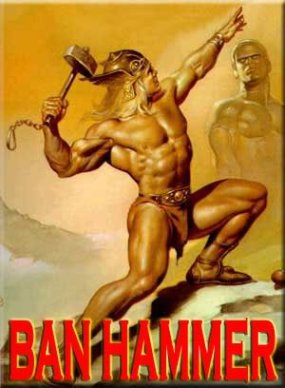 According to the internet, there are five stages of grief. Things kick off with Denial before weaving through a fun list of phases like Bargaining, Anger and Despair before the road finally ends at Acceptance. 
I'm no counselor so I can't vouch for it totally but it seems sometimes that order can get a little out of whack though the key is to eventually accept the junky hand you've been dealt and keep on keepin' on. 
When it comes to the bowl ban the NCAA dealt Ohio State, it feels like I'm at the Bargaining point and the plan is to use it as a vehicle straight to Acceptance because I've already navigated my psyche past Anger and Despair. 
Those two were knocked out in the first few months after the NCAA ruined Christmas by dishing out the postseason sucker punch to include both a potential B1G championship game berth and the impending traditional bowl appearance along with an additional reduction of scholarships (four more on top of OSU's self-imposed eight over three years), extended probation lasting until December, 19, 2014 and Tressel's five year show-cause. 
That shockingly black day currently sits 209 days in the rear-view mirror. With the season just 47 sunrises away, time is growing short for making rationalizations and coming to terms with the fact this will be the shortest season since 1999 when the Buckeyes stayed home for the holidays following a 6-6 campaign that ended with three straight losses. Fun fact: OSU was outscored by 49 points during that painful month of November, putting John Cooper on a short leash heading into 2000, his final season at the helm in Columbus.   
This season will also end in November, the 24th to be exact, meaning the season will last a mere 85 days from open to close. Whoa. That stings the pupils a bit. Dang allergies. 
The mental hurdle of a short season via the elimination of any postseason action is a tough one in that not only will Ohio State not be competing for any level of championship but the whole dichotomy of not getting to play in an unknown bowl against an unknown and potentially unique opponent is supposed to serve as the last session of our Buckeye football fix until spring ball. 
Let the bargaining begin.
we got Urban out of the deal so who cares if the season is shorter? 
This was an easy one.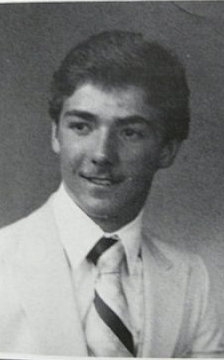 For all the XOXO's I've invisibly givent to Tress over the years, it was an obvious home run to replace him with Meyer. 
With job security sometimes comes complacency and while I was more than satisifed with having the Vest running the show pre-trinkets-for-tats and the subsequent banhammer, certain pockets of his staff were becoming increasingly problematic (one had tusks, one had no resume) and with his departure came a welcome overhaul.
Under Meyer's leadership, a no-nonsense approach has taken hold and the intensity has ratched up about 50,000 bps (conference call word of the day).
Meyer also brought his refreshingly blunt assessments and his willingness to level with the media brings the feel of more insight into the roster. 
The arrival of Urban has also signified the beginning of a more aggressive approach to recruiting. One that is more national in scope and dogged in pursuit of truly elite prospects.
No bowl still blows but I think can at least stop going to group. 
This team wasn't good enough to make a bcs bowl anyway
This one is also a common theme fans have rallied around to deal with the notion of no postseason. 
Coming off a record-breaking fall in which the Buckeyes racked up seven losses for the first time since '97 - as in 1897- including four straight in a whimper to the finish line, maybe missing a bowl isn't so bad after all. 
I mean the TaxSlayer.com Gator Bowl was outrageously intense and all but a likely upper but still 2nd tier bowl appearance feels like the ceiling for a 2012 squad lacking proven offensive line and linebacker depth and playmakers at the skill slots. 
Of all the years to face a postseason ban, this seems like a pretty good one from a fan's perspective though I feel for the seniors. 
Maybe this won't be so tough after all. 
Urbz can really experiment with the roster and the playbook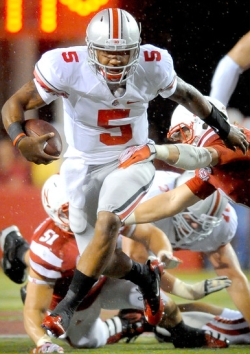 With an eye on the future, this is the one that truly blazes a trail toward Acceptance. 
Just as easy as it is to rationalize that the 2012 squad doesn't have the chops to be championship worthy, it's quite reasonable to think the 2013 version has a legit shot of making a title run. 
With those two thoughts joining forces, Urban and company have a mulligan of sorts in preparation for making all kinds of noise a season from now. That notion is further aided by the fact just 13 seniors appear in the current 56 man two-deep meaning there a ton of young kids to develop and evaluate with an eye on establishing a proven starting lineup and improved depth for the next 'for realsies' season. 
Further, with a new offense to install, Braxton will have his own mulligan as he focuses on improving mechanics thus accuracy, learning and executing the intricacies of a new system and finding some trustworthy  receivers. 
Watching all this unfold should be incredibly exciting. Maybe, I won't need to drink my way through this season after all.   
'the game' will be the de facto bowl
This one bats cleanup for obvious reasons. 
No official bowl appearance will still come with a bit of heartburn but being able to cap the season in the 'Shoe versus Michigan could be insanely delicious. 
The fact the rivalry has taken on a whole new look and feel with Urban and Hoke set to square off for the first time will make this one of the most hyped versions of The Game ever and certainly the most electric since the ridiculously wonderful 2006 version in which good defeated evil propelling Ohio State into the BCS Championship game. Revenge also looms as a backdrop following Michigan's close victory last year to stop Ohio State's seven game win streak. 
The perfect storm will create an intensity rivaling that of any BCS game save the mythical national championship. 
After Ohio State wins, sending Michigan to a letdown bowl of some kind in the process, the plan will be to rewatch it sometime on January 1st, 2013 as a bowl game redux of sorts to ceremoniously, once and for all, exorcise the postseason ban demon. 
Thanks for hanging around as I typed my way through therapy. I'm officially off the couch and ready for a wonderfully transitional 85 days of Buckeye football.