Zimmy07
---
Member since 26 November 2013 | Blog
Helmet Stickers: 1,057 | Leaderboard
Favorites
COLLEGE FOOTBALL PLAYER: Braxton Miller
COLLEGE BASKETBALL PLAYER: Sam Thompson
NFL TEAM: Texans
NBA TEAM: Rockets
MLB TEAM: Astros
SOCCER TEAM: Dynamo
Recent Activity
I do not fault him for that.
it nearly worked.
The ONLY way to attack what VT did is with precision passing on short routes.
Why are our coaches paid so much?
this loss hurt more than any other because it was so unnecessary. We should have recognized the gimmick and obliterated them for using it by immediately dropping the game plan.
i am so angry.
I watched the game twice. The 2nd time I mostly watched the linebackers and O-line but some of the camera angles started out perpendicular to the line of scrimmage.
Every snap I can remember seeing in this format had OSU's Dlineman going UNDER Navy's Olineman for leverage & often against a double team. This does not match what you are saying. Navy usually had 6 men on the line (with one a half yard off) to take on OSU's 4 & the fullback was coming up quickly every play making it 7 on 4. Often one of the LB's had the FB so call it 7 on 5.
I did see Bennet get pushed out of the play a couple of times & that does match with what you say - I didn't see Bosa or Washington doing that.
Almost as good as: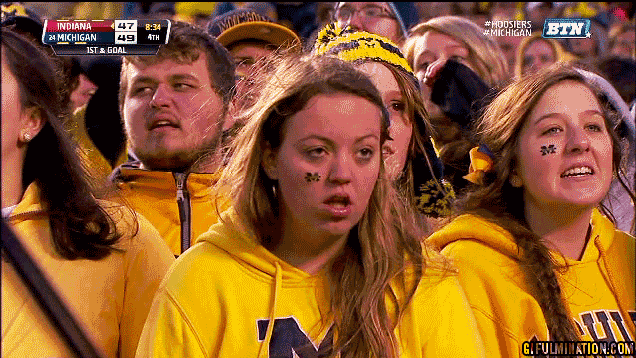 I was wondering where the crossing routes, slants, & tight end down the seams were.
Barrett - 59
(if the forward flip to Wilson wasn't counted as a pass I'd easily pick him to be the leading rusher).
I think I saw 10 VT penalties in the box score. Did anyone watch the game & know the story with those?
If we exceed ND's win total by about 3 a year 2022 will be right about the time we'll eclipse them on total number of wins.
Navy was cut blocking the LB responsible for the pitch man.
it wasn't taking out the LB but it was slowing him down. I think in the 4th there may have been players getting to the pitch man who weren't assigned to him.
Plus I think Bosa started knocking his man into the backfield routinely.
Was Dixon injured? I didn't see him in the game.
There was a pretty vicious facemask that also went uncalled. I think it prevented a TD as well.
I did not see this! Temple went 2-10 last year. AND lost to Fordham. Bwah ha ha ha!
"I'm sorry, you misunderstand equipment man. I said I'm number 6."
His arms are bigger than the other 4 guys legs in the photo.
I was kind of hoping you didn't know what you were talking about. Good info, bummer, though.
I just remember reading about him visiting Wisconsin and saying "he loved it" and "he loved their style of basketball"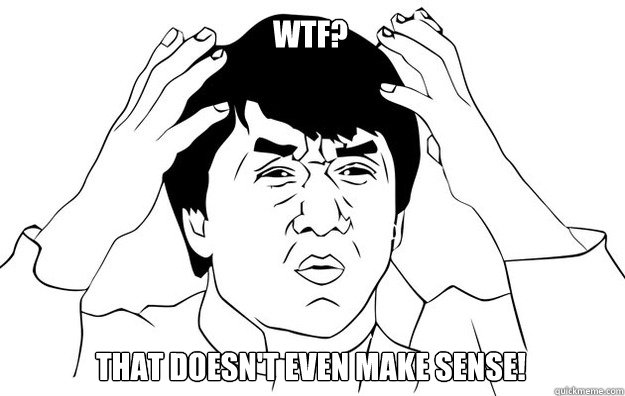 BTN had the 2009 OSU v Navy game on last night. We hurt them with the TE's and the outside pitch option. We had great difficulty running up the middle and probably should not have. Our defense struggled badly on their first drive and seemed to adjust and tighten up after that.
Oh, Christ. I guess I'll turn the sound off and play music, then. I can not stand those two.
I forgot he probably grew up playing rugby or AFL football. I was confused as to why they'd put a punter as a holder. A rugby style 2 point play w/ a couple of pitches to speed guys would crack me up. Provided it worked.
I think that's generally the technique but you have to keep your legs back and it completely kills forward momentum for a second. Hurdling a player you've just pushed into the ground to get into the backfield involves a certain amount of risk that they'll be able to sweep your legs before you get over them.
I agree - thanks for the great article, Ramzy. I had no idea who he was.
"Keenan Reynolds?" he asked.
Meyer paused, then reiterated the name as he thought out loud for a second.
Is that intentional gamesmanship maybe trying to get Reynolds to make incorrect reads from a desire to make a statement to Urban Meyer about what his name is?