Zimmy07
---
Member since 26 November 2013 | Blog
Helmet Stickers: 1,374 | Leaderboard
Favorites
COLLEGE FOOTBALL PLAYER: Braxton Miller
COLLEGE BASKETBALL PLAYER: Sam Thompson
NFL TEAM: Texans
NBA TEAM: Rockets
MLB TEAM: Astros
SOCCER TEAM: Dynamo
Recent Activity
Interesting! I was guessing they'd use them against Illinois.
I hope I can assume by looking at this that Frazier's injury wasn't serious.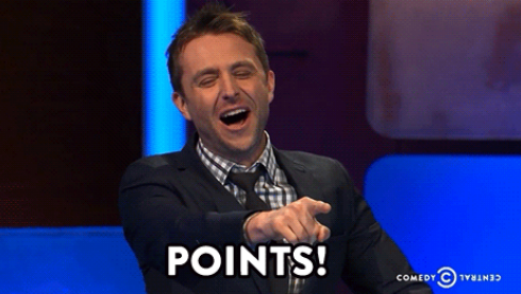 Joe Pa had the runs against OSU, too.
6'-5" & a 4.4 - 40.
The first play Rutgers ran was a WR bubble screen. It resulted in Nova eating the ball & taking a sack because it was that well covered.
Ohio State used their early lead as an opportunity to gain repetitions and break tendencies.
I'm letting that sink in knowing that we scored TD's on 7 of our first 8 possessions.
I read something that said Penn St has not done very well after bye weeks. They lost their last 3 after byes at least.
I looked back since 2002 & they're 3-7 after a bye.
Consider the vaunted rushing attacks Penn State's shut down this year:
- I did not know the teams they faced were ranked so low. I guess that explains why on one of Penn St's fan sites 68% of them voted that we would blow them off the field next week.
Ok, I'm re-watching the game for the 2nd time now. (I should admit I didn't remember any of the 4th quarter the next day).
JT didn't take the big hit until the first play of the 4th quarter.
i have odd recollections of yelling at the TV to put in Jones at that point, but who knows what really went down live.
I've been told that Collier isn't so bad either.
My guess on Season TD's is he breaks it against Minnesota.
I thought his throwing accuracy changed during the game. I was worried that it was after a hit he took after pitching on the option. I saw Barrett rubbing his arm and his fingers right after that & remember the announcer saying that the ball was not coming out of his hand the same way later in the game. The rain was a bit harder late as well.
JT may have gotten a muscle bruise on his throwing arm - or maybe not - I'm guessing.
Him passing Herbie in season yardage next week would be nice.
Extrapolating those stats out for 7 more games = 232-355 3499yds 43 TD's & 11 INTS.
Penn St retained only 1 coach from the Joe Pa era. (RB's & Special teams) I wasn't expecting that. I thought Johnson might give us an edge on what their O-line & D-line weaknesses were schematically but it seems like the entire Vanderbilt coaching staff was moved to Penn St.
I'm thinking "Checkers" means that they checked off a team goal for that game in a lot of categories - points, yards, penalties, etc.
Did anyone else think - 'whoa! That looks like Braxton when he spun out of the tackle?'
He had Wilson jumping in the back of the end zone waving his hands but I think J.T. made the right decision by pulling it down and running as I'm not sure Wilson would have still been open by the time the ball got there - he was running out of end zone to run in.
Penn State is a top 10 defense in yards per game surrendered (#6). We'll likely get their best game of their entire season due to last years score.
They are the #1 rushing defense in the country. Something's gotta give. Hopefully Penn St.
Rutgers is probably about the 35th best team in the country. They're a solid "B" level team - as is Virginia Tech. We could have scored 70 on Rutgers if we wanted to.
A sub-2hr marathon would be about 4 1/2 min miles the entire way.
It almost seems inhuman, but I but someone does it eventually.
I can't believe we put up 324 rushing yards. Run defense was the strength of Rutgers.
Congrove computer rankings have us at #4. There's a handicapping site that has us beating any team in the country at home and ranked 2nd, tied with Bama.
Teams with top 15 offense (yds/game) and top 15 defense (yds/game):
Ohio St
Michigan St
I'm glad we don't play Purdue this year.
they're bound to start beating teams playing the way they are.