You can't spell chump without UM
---
Member since 13 January 2013 | Blog
Helmet Stickers: 5,206 | Leaderboard
Voting Record: 8226 / 18
I usually don't post or comment during Buckeye games because I'm busy yelling at my TV. But I do like to chat any other time.
Favorites
SPORTS MOMENT: The 2002 National Championship, 2014 National Championship (With a "3rd string" QB) & Beating Bama
COLLEGE FOOTBALL PLAYER: Ted Ginn Jr.
COLLEGE BASKETBALL PLAYER: Jon Diebler
NFL TEAM: Cincinnati Bengals
NHL TEAM: Columbus Blue Jackets
NBA TEAM: N/A
MLB TEAM: Cincinnati Reds
SOCCER TEAM: Real Madrid (Yes, I like Soccer)
Recent Activity
Not a joke, but a pickup line. "Hey girl, are you Irish? 'Cause my penis size is Dublin."
Especially for Jared f'n Zabransky.
It's also sexy when they win.
This reminds me of this game:
I don't watch much basketball, but I'm really surprised Craft hasn't made a roster. Even if all he does is play the final 2 minutes of a half and guard a team's best shooter.
Ohio State
TCU - Though I'm unsure that either they or Baylor will even win the Big 12, I'll stick with them for now.
LSU - Another one where I'm unsure of. But if they can have any success passing the ball, then they will be fine with Fournette running and an always good defense.
USC - Just because I want them to bow before the Bucks after they get massacred in the 1 vs. 4 matchup.
So really, the only team I'm sure will make it are the Bucks, every other spot is a tossup.
Matt Millen, and that young buck-a-roo he's paired with.
I like your statement on Harbaugh. While I think he is weird and appears to be a megalomaniac, he is a fine coach. Stanford was an absolute pile of shit before he arrived, and in (I believe) his 3rd game as Stanford's coach, he beats a Pete Carroll-coached #1 ranked USC team in the Coliseum, and three years after that, he has a 12-1 season and an Orange Bowl victory. Then he goes to San Francisco, where the 49ers had been a mess for the past 10 season, and in his first year he is a couple of muffed punts away from appearing in the Super Bowl, and he does appear in it the next year, where he comes up 5 yards short of winning it. Then the next year he gets within 20 yards of heading back to the Super Bowl. The man is insane without question, and I will always enjoy basking in his screw ups (shirtless, interview w/Cowherd, etc.) But to say that he won't have any impact on TTUN is nonsense. He can go 11-1 every year, as long as that 1 loss is to the Bucks.
Funny, the ESPN talking heads went ballistic over Stoops' comments, but then after he backed that statement up by beating Bama, I didn't hear one apology or one, "You know what? Stoops was right after all." They were all silent after that.
"I don't always open my mouth, but when I do... I dunno."
Mother of God, those could end world hunger.
The Big 12 is in the toughest spot currently, and like many have said, the champ of the conference either has to go unbeaten, or the champ of another conference has to have at least 2 losses. It's not just because they don't have a conference championship game, but that they are the worst of the power 5 conferences, and their bowl performances back that statement. Not only did they have the worse combined record of all the power 5 conferences (2-5 record), but they were blown out in a vast amount of their games. Oklahoma losing by 32, Texas losing by 24 (a game played in Texas, might I mind you), Kansas State was down by 25 before rallying to come within 5 of UCLA. This also includes much more narrow losses by West Virginia and Baylor.
However, I don't think adding teams to the Big 12 will help their playoff problems, teams like UC, BYU, Houston, UCF, Boise, etc. will only get them so far, and we don't know how good they'd be playing against better competition on a weekly basis. I think maybe the only way their chances of making a playoff get resolved is if Oklahoma or Texas is the conference champion, because they are much bigger name brands than TCU and Baylor. If the Sooners or Longhorns were the 1-loss Big 12 champs last year, they would have had a better chance at passing the Bucks, and probably would have, because before the bowl games the B1G was considered the worst of the power 5 conferences.
Can he tackle too?
Along with Brady Hoke, Charlie Weis, and Mark Mangino.
Sorry Hokies, but there's no triple option that the Bucks have to prepare for just one week prior to playing Tech, and Tech doesn't get a cupcake like William & Mary the week before either. It's all focus on VT, and the Bucks will win going away (but it won't be a blowout!!!!)
It's not even funny anymore how often he's wrong. Seriously, how does he still have a job?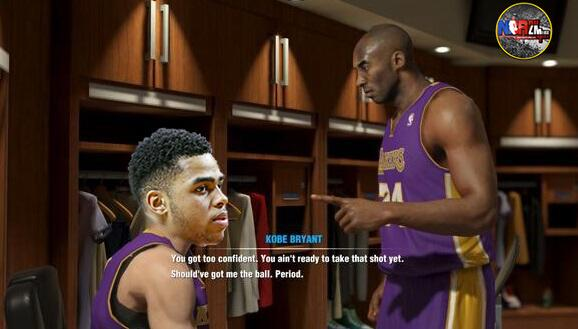 Funny you mention that, because I found this old footage of Miami playing Florida in the 2000 Sugar Bowl, and Musburger speaks of how John Copper was let go, blah, blah, blah. Then he mentioned that Walt Harris was the supposed prime candidate for the coaching job, and I sat there and said, "Who in the hell is Walt Harris?" I had to google his name to see who he was, (former Pitt coach, who ironically, his final game as coach of Pitt was a 35-7 loss in the '04 Fiesta Bowl to Urban Meyer's Utah Utes. Then he went and coached at Stanford for 2 years, and was replaced by Jim Hairball. That sort of stuff is just spooky).
Is Jerry Kill? Because you know, B1G coach of the year and all.
We have the best damn fight song, performed by the best damn band, of the best damn team in the land.
Don't forget Shane Olivea played for the Chargers for a few years, and Rob Sims still plays in the NFL for the Lions.