You can't spell chump without UM
---
Member since 13 January 2013 | Blog
I usually don't post or comment during Buckeye games because I'm busy yelling at my TV. But I do like to chat any other time.
Favorites
SPORTS MOMENT: The 2002 National Championship, 2014 National Championship (With a "3rd string" QB) & Beating Bama
COLLEGE FOOTBALL PLAYER: Ted Ginn Jr.
COLLEGE BASKETBALL PLAYER: Jon Diebler
NFL TEAM: Cincinnati Bengals
NHL TEAM: Columbus Blue Jackets
NBA TEAM: N/A
MLB TEAM: Cincinnati Reds
SOCCER TEAM: Real Madrid (Yes, I like Soccer)
Recent Activity
Knowing Harbaugh, he'd likely accept it, just to gain an extra five yards of field position.
As Patrick Henry infamously said, "Give me all gray uniforms, or give me death!"
Am I the only one that noticed that his date of birth says 21?
Would love to see him here in Cincy, but that would require Mike Brown to spend money, so I'm not holding my breath.
Agreed. Although, I prefer his twin brother Jeff.
Boy, it's a good thing they didn't sell their own belongings in exchange for tattoos. That would be catastrophic.
It's the media trying to create a story from a famous athlete.
How do you manage to continuously improve on these gifs?
I love Hookers more than Craig James.
Can we even consider Sparty a "trap" game anymore? I always think a trap game is against a team many take lightly, which any Buckeye should know better. They consistently play OSU tougher than any other opponent they face annually.
So Jeff Hostetler, Trent Dilfer, Brad Johnson, and Joe Flacco are better than Dan Marino, Ken Anderson, Dan Fouts, and Jim Kelly.
Because... titles, right?
Knowing Snyder, he'll beat cancer, then likely send it a classy handwritten note.
Obligatory.

UP NEXT: Kyle Kalis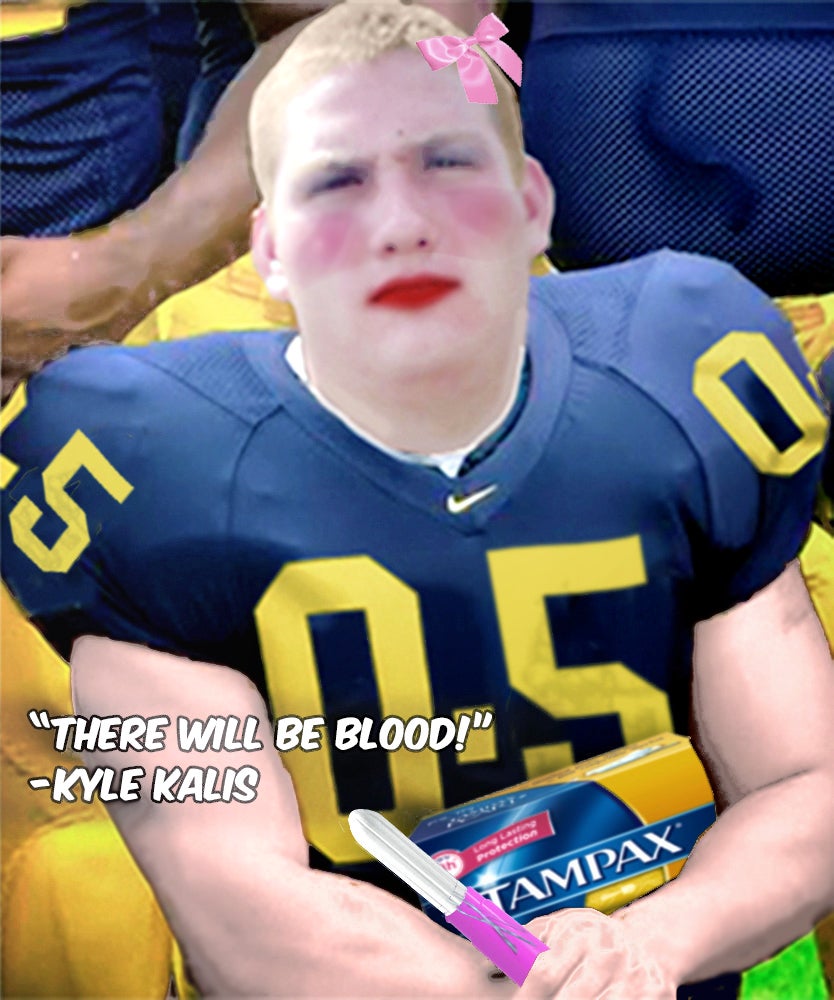 Sad to see BP go, but on the bright side, I at least have a reason to use this photo.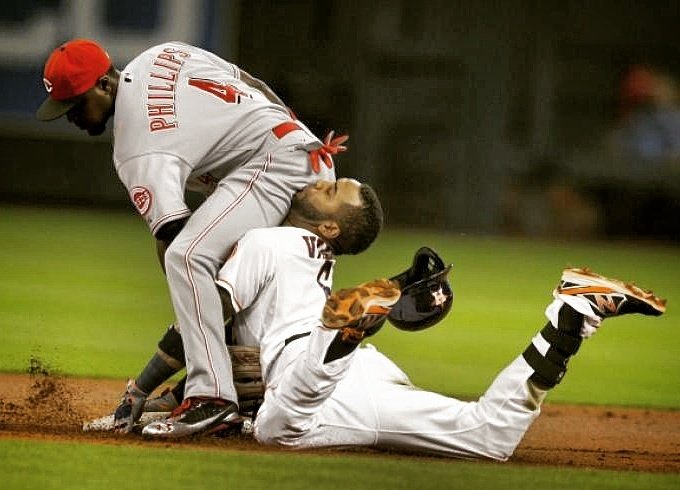 The followup may have been even better.
The catch of the century.
They didn't receive any tattoos, thus they will not be punished..
I don't think it's possible for someone to top Coombs' intensity.
There were a lot of exciting games, but I see it more as the year of the choke:
Golden State, 3-1 lead, lost.
Indians, 3-1 lead, lost.
Falcons, 25 point lead, lost.
Bama, 14 point lead, lost.
Michigan, 10 point lead with 43 seniors against 44 freshman, lost.
Sark was Bama's OC for this long.
I'm guessing Bama only lost to Clemson because Sark was concerned about his NFL stock.
I believe people need to pump the brakes on blaming Ryan for taking those two sacks in the 4th quarter. The fact that they were passing on 3rd and 1, with what was at that time a 19 point lead, when they had been running at will against New England, is simply bad play calling. Same for when they were in field goal range, there's no need to pass the ball and risk a turnover or significant loss of yardage, just run the ball.
It's mind-boggling that in each of the Patriots' last two Super Bowl wins, their opposition lost the game by not running the ball. You would think these coaches that are paid millions would learn.
They got to the 25 yard line, well within field goal range, and the atrocious play calling then commenced. I blame the coaching more than anything.