You can't spell chump without UM
---
Member since 13 January 2013 | Blog
I usually don't post or comment during Buckeye games because I'm busy yelling at my TV. But I do like to chat any other time.
Favorites
SPORTS MOMENT: The 2002 National Championship, 2014 National Championship (With a "3rd string" QB) & Beating Bama
COLLEGE FOOTBALL PLAYER: Ted Ginn Jr.
COLLEGE BASKETBALL PLAYER: Jon Diebler
NFL TEAM: Cincinnati Bengals
NHL TEAM: Columbus Blue Jackets
NBA TEAM: N/A
MLB TEAM: Cincinnati Reds
SOCCER TEAM: Real Madrid (Yes, I like Soccer)
Recent Activity
So this means more fake classes will be setup at North Carolina?
I feel bad for the guy who helped the rape victim, because now he'll just be remembered as the guy who was assaulted rather as a guy who did a good deed.
This. Plus, trades between divisional foes, specifically on draft day, hardly ever occur.
Hopefully they'll add more Buckeyes via the draft (though no high expectations on that).
He dropped the ball, then ran away from it.
Have to say it, Roby was apart of one of the best defenses of all-time, and that's not an exaggeration. Denver swarmed every one of their opponents this year (with the exception of the 2nd half of the Pittsburgh game in the regular season, and that was with a number of injuries on their defense). They held Aaron Rodgers to under 100 yards passing this year, and completely dominated some of the best QBs and O-Lines this year. The old saying is truth tonight: Defense wins championships.
Maybe Auburn didn't give his dad his paycheck this month.
Hehe, Bert.
Funny, even the guys who transferred out were pretty damn good. Meyer knows how to recruit with an enthusiasm unknown to mankind.
Canton, Ohio, meet your newest chef. Mr. Pace specializes in pancakes.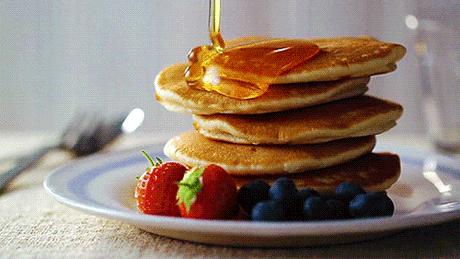 Zeke going to Dallas would be a great fit, I mean the last time he played there he had 200+ yards and 4 TDs.
The most impressive thing about that? He kept his hat on.
Here are my predictions:
Ted Ginn gets a kick return, a punt return, a rushing, and receiving TD.
Philly Brown gets 2 receiving TDs.
Andrew Norwell lines up as an eligible receiver and catches a TD.
Kurt Coleman gets a pick 6.
Bradley Roby recovers a fumble for a TD.
There, everybody gets involved.
It looks like they're sneezing into their arm.
the SEC has Ohio State speed!!!
No they don't, otherwise they would've caught Zeke.
Well back then, Nugent looked like he would be the greatest kicker ever, so there can't be a whole lot of blame.
Urban is going to win a title at OSU, and he's going to beat an SEC team for it. He's recruiting guys from the south like he's still at Florida.
Guy on page 703 foreshadowing the future.
His loss. If Ohio Sate plays an SEC team in the championship, I think it's safe to assume how it will turn out. Especially if it's Against Alabama. Nick Saban owns Meyer.
I love hindsight. This is by far my favorite comment on the thread (it's on page 702).
"Oooh, you almost had it."
Teddy Ginn Jr.
Though if I was alive during the 70s, it would probably be Archie.
Thank you, recruiting class of 2011.
Don't insult Iowa State, they can actually beat the Big 12's OSU.
I want to look away from this, but I just can't, it's too glorious.
Spence is killing that tackle.
I wonder if they get paid for this game.