You can't spell chump without UM
---
Member since 13 January 2013 | Blog
Helmet Stickers: 3,976 | Leaderboard
Voting Record: 5899 / 18
I usually don't post or comment during Buckeye games because I'm busy yelling at my TV. But I do like to chat at any other time.
Favorites
SPORTS MOMENT: The 2002 National Championship, 2014 National Championship (With a "3rd string" QB) & Beating Bama
COLLEGE FOOTBALL PLAYER: Ted Ginn Jr.
COLLEGE BASKETBALL PLAYER: Jon Diebler
NFL TEAM: Cincinnati Bengals
NHL TEAM: Columbus Blue Jackets
NBA TEAM: Cleveland Cavaliers
MLB TEAM: Cincinnati Reds
SOCCER TEAM: Real Madrid (Yes, I like Soccer)
Recent Activity
I think the Bucks just scored again.
If there's a team that can beat Kentucky, I believe it will be Wisconsin. If they can't do it, then I'm crowning Kentucky champs before the National Title.
Hey, West Virginia hung with Bama in the opener last season. Even without Melvin Gordon, Wisconsin still has that Clement kid that ran those jet sweeps; he too can be a playmaker. Still though, I would take Bama (though I will be pulling for Wisky, which doesn't happen that often).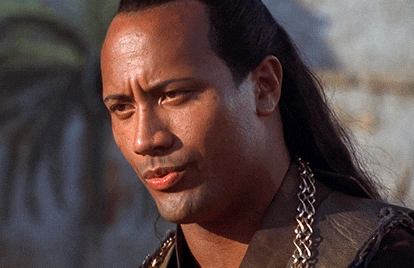 OSU, and who cares?
But seriously, it'll be the Bucks and TCU, I believe those are the two locks if they stay healthy. LSU almost always has a great defense and a great running game, and with Leonard Fournette that won't change next year. If they have any sort of passing game, I think they'll be in. And finally, I'm gonna say Clemson; last year they finally had a great defense to match their usually great offense, except the offense wasn't that great last season. Even with Chad Morris gone, I think they'll do better than they did last season and sneak into the playoffs, but they will be the 4th seed if they do, and that one is my toss up spot for the preseason.
So my (current) final 4: Bucks, TCU, LSU, Clemson. In that order.
I know how you feel, man. It's been a while since I've seen a thread about the QB situation. It's making me think one, or perhaps TWO of them are pondering the idea of transferring. Also, have we not had an M Man forum today? Wow, people must have forgotten about him quickly.
YOUR HEADLINE HAD ME VERY CONCERNED. BECAUSE WHEN PEOPLE WRITE IN ALL CAPS I'M AFRAID SOMETHING BAD HAS HAPPENED, AND THAT SOMEONE'S TRYING TO YELL AT ME VIA THE INTERNET.
There's also: "There's no need to fear, Underdog is here!" "Great Scott!" & "That's what she said."
Jayhawks fear the Shockers.
The March Madness refs.
This pic says it all about the class act that is Ron Hunter (stool man), and the douche that is Tom Crean.
My timeline happens to show two very different ways to handle losing. Ron Hunter is all class. pic.twitter.com/HmxyryZXNp

— Toby Schumacher (@TobyS2) March 22, 2015
Utah is giving my bracket a good night thus far.
You think that's bad? I had Iowa State in the Final 4! *eyes roll*
WOOHOO!!! Nova's one of the most overrated teams in the tourney. Glad to see them go down!
I have NC State in the Elite 8.
Maybe the basketball team watched the wrestling team today, (and of course the football team a couple months ago), and are trying to pull off a trifecta of titles in 2015.
I used it against VCU and got crunked out for a day and a half. Never again!
Good lord, these announcers want to suck Kentucky's nuts more than Lisa Ann.
You're a car?
Looks like 11W saw my comment.
.@OSU_AD does this mean we can start using the name Titletown, USA?

— Eleven Warriors (@11W) March 21, 2015
Forget Green Bay, Columbus is now Title-town U.S.A.