Yenots11
Dublin
Member since 24 September 2012 | Blog
Just your average sports nut. Played some small college ball, always a little undersized for the bigs. Had fun though.
Favorites
NFL TEAM: Dallas
NHL TEAM: Blue Jackets
NBA TEAM: Cavs
MLB TEAM: Indians
Recent Activity
Here! Here!
Sharty McShitfaced.....I don't enjoy this game.
I firmly believe that when teams are tied for a pick (14. Colts/Eagles) that they should have to race to the podium. In the event of a tie at the podium, a wrestling match, or even an aggressive game of rock/paper/scissors should decide who picks first.
I'm so on board with these coach v. player drills.
That attempt at a mustache has already won the game for the Buckeyes.
Seeing SO many OSU folks arguing on behalf of State Penn on twitter. Why? We're in. Fuck those child molesting assholes.
You ever try to make a solid "I" with shoulder pads on? He went full O-H-I-O, and I love it!
No, for real. Theres a subreddit r/watchpeopledie. And that's relatively mild compared to some of the darker places.
Logged in on mobile just to DV your posts. No need to be a dick just because someone expressed they didn't want to read your novel. Us dumb, slow people can't help ourselves.
Damnit. I expressed that I don't like people that have a need to respond in a snarky manner publicly. Now I've done it myself. THERE'S A GLITCH IN THE MATRIX!
...no occifer, there's no drinking done been.
Maybe a little. There are multiple Power 5 schools, namely A&M, battling for those kids too. And the Texas HS talent pool, as far as overall 4/5* kids, is considerably larger.
Ohio's 3* kids that sneak out and become tremendous players is the biggest issue we wrestle with.
He'll be limited regardless, but i thought Urban said in his Monday presser he'll have the use of his fingers in this cast. Not the club hand like before. I, of course, could be wrong.
Can i stop by to smoke what you're smoking?
This game is hot garbage. Aside from Peppers, who has been meh IMO, neither team has the depth or speed to keep up with that juggernaut Urban has brewing.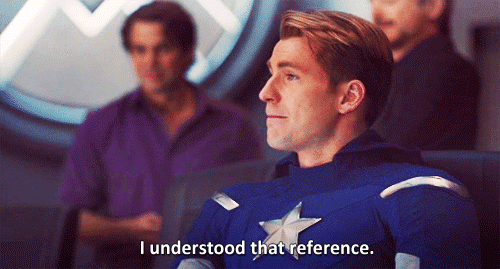 That would be Crixus. (I was really into the show Spartacus at the time). But he also comes to Puppy, which I started using out of habit since he's the younger of my two pups. I peeked at your profile to get a better look at that ol' guy/gal in your avi. How many rescues do you have?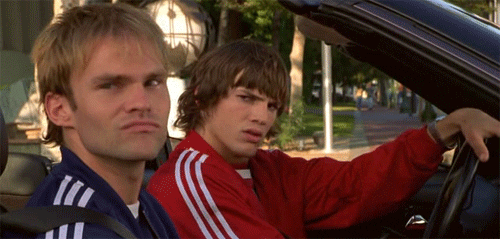 This is a last resort, but I'm pretty sure the radio call is streamed on the 97.1 The Fan app. No video, but the soothing tones of Paul Keels on the call.
I turned 30 in May. I've handled it gracefully by aging my liver an additional 20 years.
Huh. I just realized mine is the same as my Dub-tag too. Yenots11
I play a lot of sports, Madden, NHL, FIFA, but admittedly pay for EA Access and usually just wait til i can download it from there. I'm currently (still) on a Fallout 4 kick.