Yenots11
Dublin
Member since 24 September 2012 | Blog
Helmet Stickers: 384 | Leaderboard
Voting Record: 155 / 14
Just your average sports nut. Played some small college ball, always a little undersized for the bigs. Had fun though.
Favorites
NFL TEAM: Dallas
NHL TEAM: Blue Jackets
NBA TEAM: Cavs
MLB TEAM: Indians
Recent Activity
Stupid, sexy Nic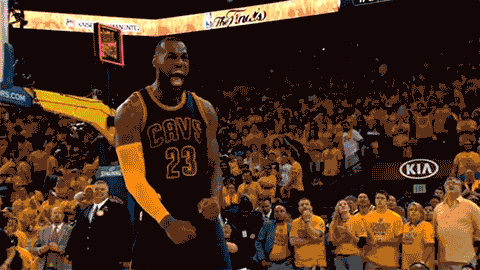 Dyeing your drugs blue? You could at least be original.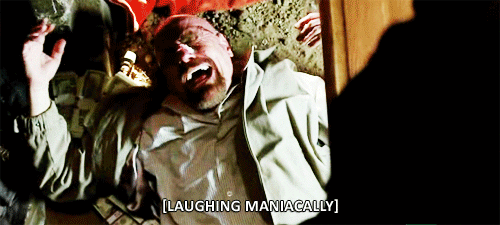 My new "good article, DJ" .gif.
All I can think of when i see this now.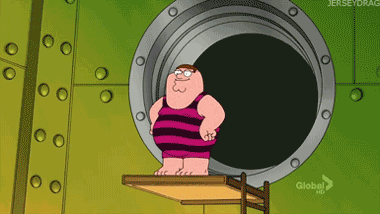 This. After seeing what Warriner rookies did in the NFL last season, you'd think at least a few teams will bump him up their boards.
I hope DJ links the Errol Morris videos from Grantland everyday so i don't have to remember.
Must have this as much as a 12 Guage Buckshot shirt.
And DJ, you know there is no way Guage doesn't see that, right? That shit's funny.
Touche sir. I went with Decker. Doesn't seem like he's gotten much NFL love, but I think he's a prototype tackle in today's NFL. Mike Thomas and Lee would be solid choices as well. Thomas had a good year, but he may go full Decepticon on fools next year.
Kid looks great! Kaboom could stick as a solid nickname. I approve. I wish prepforce didn't slow down every juke though, that's a little irritating.
Been at work for half an hour. Accomplished nothing except watching the highlight video repeatedly. Boss comes by but I'm all like: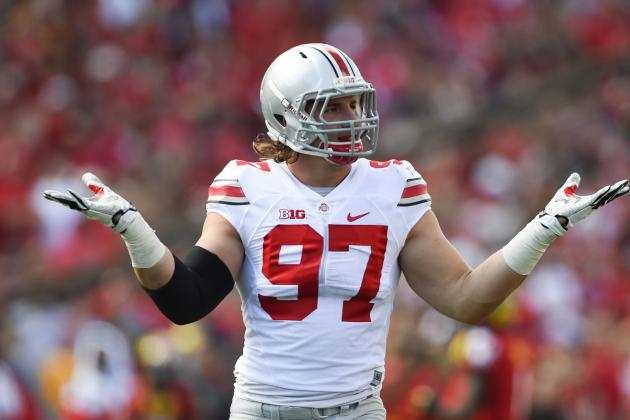 Logan Stieber is one bad dude.
Holy hell that Winston Vine made my morning! "This game could've gone either way"
@hoss4107 no. it's a poster of nick saban wearing nothing but a banana hammock.

— DJ Byrnes (@marion_ohio) December 29, 2014
Well that's an image I won't be able to shake for a hot minute. Thanks DJ.
I bet he'll stay right where he's being recruited. Two years of HS (roughly...is he a Jr?) is a lot of time to add weight, and with an offer list like he has, OSU aren't the only ones who think he has the frame to add the needed weight. My guess is they see him as a kid that once Marotti gets his mitts on him, we have a future 240-250# explosive WDE coming down the pipeline. ....my 2 cents anyway.
Wow...people harsh with the DVs here. Lots and lots and lots of confidence in ol' Dr. Andrews me thinks. If JT's in, it's his to win.
Normally I'd agree, but let's see how their next 2 games go. If they lose both (@NU, Terps) they can't go to a bowl. If that happens I think they'll mail it in at The Shoe, and it could be the biggest point differential in the rivalry's history. Win one and beating the Buckeyes makes them bowl eligible (for say, the Zaxby's Heart of Dallas Bowl...big goals there up north).
Even given the latter scenario, I'm leaning more to DJ's line of thinking.
I disagree, however, they have to get the right people in place from the top down. The ring leader of this dumpster fire, Dave "Snarky Email" Brandon, has to be jettisoned immediately. He can't be allowed to make another important hire. The loss of Stephen Ross' support is the biggest step in the right direction that school has seen in years.
While I thoroughly enjoy watching TSUN burn down, the best thing for the Buckeyes and the B1G is for them to be no worse than a 3 loss team going into The Game in any given year.
I agree also. It gets the guys excited, it gets the younger fans/most students excited. You play 13-14 games a year, rolling out a couple sets of alternates isn't the end of the legendary OSU unis. It's just part of the game now. Still...I'll only believe it when they come out the tunnel like that.
I have no soul (it's already been poached by one)...thus my strong attraction and ability to look into the eyes of beautiful ginger women.
Then there's this hot take...take it away Kirk:
Is this Hoke criticism about Morris' injury even a story if UM were 4-0 ranked in the top 10? #witchhunt

— Kirk Herbstreit (@KirkHerbstreit) September 29, 2014
This makes me sad