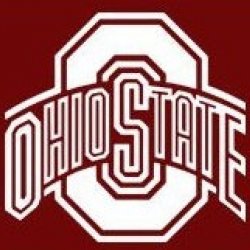 xrox
---
from Westerville
Member since 02 March 2013 | Blog
Helmet Stickers: 202 | Leaderboard
Favorites
NHL TEAM: Jackets
MLB TEAM: Braves
SOCCER TEAM: Crew
Recent Activity
Okay, that was pretty cool. I hope that race becomes a permanent fixture. Branson for president!
The one that I personally hate is "one of the great..."
It's such a cop out. You can say "He's one of the greatest." You can say "He's the greatest." Hell, you can even just say "He's great."
"One of the great" is just trying to sound more intelligent by using more words. You aren't saying anything more profound when you use that phrase.
Who woulda thought that Crean and Groce would be at the bottom of any power rankings ever? Shame about Groce's team.
For a little speedster, he sure falls forward a ton. I think the Buffalo return was the only time he didn't fall forward, and then they could only stop his forward progress. I like what I see from him.
Another god to add to the B1G pantheon?
We have the AIRBHG. Now feel the wrath of the Angry Michigan Jake ACL Hating God (henceforth AMJAHG).
You don't hire an NFL coach just to settle a vendetta. If O'Brien would release Vrabel immediately after signing day, I'd buy your conspiracy theory. That's not gonna happen.
Do you think this is how Tressel applied? I think he may be the only guy that would get hired like this.
I'd like to see Sam Thompson and last year's FGCU team in a slam-dunk contest. I don't want a game. Not an even exhibition. Just straight up slams. Invite Mike Thomas. I would pay so much money to see that live.
I liked those two things, too. I just hope there are some traditions of integrity that are kept, like B1G teams refusing to oversign. It's BS that other conferences do it.
Glavine got 300 wins. Moose didn't.
Look at that bell curve distribution. Beautiful.
The coaching round-about gets nuttier the longer I've been watching. The talent pool just seems so shallow now. USC brings in Steve Sarkisian? Meanwhile, Washington is the BCS school to finally land Chris Petersen...I think UW made out pretty well there.
Who the heck will Texas get? Who do they even WANT? Their coach-in-waiting didn't wait quite long enough and is now at the helm at Florida. Jimbo Fisher worked out succeeding Bowden, but it really looks like Texas dodged a bullet by Muschamp leaving. The problem is...there's not much out there in terms of someone to handle a huge program like Texas. If I was a Texas fan, I might want Ed Orgeron or Rich Rod. Both risky, but there's no one available who wouldn't be a risk. The only surefire hit would be prying away Saban, Meyer, or Fisher...and it doesn't seem like that is even in the "so you're saying there's a chance" probability.
Three HUGE programs look like they'll be replacing coaches this year: USC, Texas, and possibly Penn State. What's weird is that with all of them...whoever they pick will seem like a disappointment upon hire, even if they do well down the line.
We've been REALLY fortunate or blessed or smart or something in our coaching searches. But if Meyer wasn't available...I don't like to think about it. I don't envy any school looking for a coach right now.
With an offense that relies on explosive plays and a short field, is it possible or probable that we see another game like Indiana? Could Cameron be the deciding factor in this game? Creating long fields might be vital.
I wonder how long it will take some people to realize we won this game...if I had turned it off thinking we lost, I know I would've stayed away from any recaps or sports sites until the next game.
I watched that, and I still don't fully understand what happened.
Weird. I was thinking along those lines the other day. Something like wrestling/boxing has in weight classes.
Maybe something like all football teams have to go by the service academy height/weight guidelines?
No idea. Using TEs and RBs for more passing plays is a dangerous trend, I think. Effective, but potentially dangerous for smaller DBs.
I see the blacked-in Ohio State logo on TV graphics, and it just looks wrong. I see the open logo on the hardwood, and it feels right.
Please leave it as-is on the floor. Please.
I can almost guarantee you that Alabama fans are not rooting for auburn fans. You pick a side in that state when you're born. Imagine if Ann Arbor was located in Cleveland or Toledo. You'd be working and living next to them 365 days a year. It's insufferable after a loss. A loss AND a national championship? No way. SEC chants never override those bragging rights.
I don't care about beating a good team in a bowl. Give me UCF. I want blood.
I always thought Matta's teams didn't rebound well unless there was a dominant big guy inside. Sullinger and Oden tipped rebounds our way, but otherwise we lose the rebounding battle a lot. Defense and taking care of the ball have been the MO here for the past few years. I don't think rebounds have been all that important somehow.
That said, Sam Thompson should be the one getting those rebounds with his hops. He's turning into a great all-around player. If Matta wants to get more rebounds, Sam is the way to get them.
Big news sites and even local papers have to worry about pageviews and ad revenue. At least more than a site like 11w, who report on the news they're passionate about. Much like Nate Silver's blog was one of the only good/reliable/unbiased news sources during 2012. Blogs by people who really care about getting things right are who you should trust for news. If the Okie State site is like 11w, I think you have to give them some benefit of the doubt.
MORE SAM! I REQUIRE MORE HIGHLIGHTS
When Bob Knight roots for Ohio State, you don't go against that.
Yours is a drill that will pierce the heavens, Tyvis!