WVpharmBuck09
on the sleepy lagoon (via Beckley, WV)
Member since 01 June 2012 | Blog
The Ohio State University College of Pharmacy alumnus living in enemy territory.
Favorites
SPORTS MOMENT: 1.) 2015 Sugar Bowl
2.) Santonio Holmes' Super Bowl winning catch and subsequent Superbowl MVP.
COLLEGE FOOTBALL PLAYER: Iron King Cardale Jones, First of His Name, Poacher of Badgers, Controller of Tides, Slayer of Ducks
NFL TEAM: Pittsburgh Steelers
NHL TEAM: Pittsburgh Penguins
NBA TEAM: Cleveland Cavaliers
Recent Activity
The currently #1 ranked Jacksonville State team.

I love to hate this guy.
They should just get it over with and rename it "The Kirk Ferentz Trophy for Doing Marginally Better than Expected B1G Coach of the Year Award". At the reception of this award you get the trophy and a pack of gum.

Beating an undefeated Iowa team in Indy would pretty much lock up B1G COY for Ferentz
Has anyone played Halo 5 yet? From what I've seen, I haven't been impressed -- granted I've been intoxicated when playing/watching at a friends house.
Excellent points. However, I will add this: my microsoft account was hacked around 2008, it took microsoft nearly 8 months to unlock my account after their "investigation". Suffice it to say, I never looked back at my 360. Plus, having experience with both xbox live and ps plus, I think sony's offering is no bullshit the best value for my annual 50$.
Agreed here, '94. Don't bother investing in an older generation console at this point (unless its cheap as hell on ebay), both sony and microsoft will stop supporting them in the future. I have a ps4 and enjoy it a good bit for gaming, netflix, nhl gamecenter, bluray. A good friend has both and rarely uses his xbone. For kids in the 8-14 range, just getting into gaming, I would lean toward the wii-u just for the introduction to the classic titles, Mario Maker anyone?? But if you want more functionality, I'd throw my vote in for the ps4 any day.
Innernet, thats where Karl Malone puts the basketball.
Judging by her expertise in math (2 + 6 = 8), she must not go to UM.
Familiar scene. I'm pretty sure this is an all to common occurrence. I had my car window busted so they could take my ancient, brokeN kenwood cd deck. Joke's on them tho as I had my wallet, two pairs of raybans, and an autographed coldplay cd in the center console.
Couch has some excellent points.
My two cents worth: I have a 70 inch samsung smart tv and a 45 inch vizio. The biggest regret I have is getting a vizio as my second option vs a second samsung. The vizio's picture is fine, but the volume control is marginal at best, and for a flat screen, it still runs about 8 inches deep, where as my samsung seems about half of that.
I would also argue against a curved TV, friends of ours have a smaller, 40ish inch curved samsung and a 60+ inch curved samsung in their rec room -- I refuse to sit on the sides of those tvs as its very hard to see, in my opinion. It reminds me a lot of the old projection tube flat screens.
Lastly, I have my big tv above our fireplace. It has actually been above two gas fire places -- one mounted in brick and the other (currently) mounted in drywall above the mantle. I have had no issues at all with heat or color distortion etc (whatever the main concern would be). I have made it a point to put it at least 12-18 inches above the top of the hearth opening to allow for some cooling. Just as couch said though, if you mount it above the fire place, make sure you have your couches back enough or the tv is low enough to prevent a kinked neck. If mine was 6 inches lower it'd be perfect (can't due to how our surround is constructed).
Ooh ooh, I know this one I think!!
dapped up is essentially just a fancy term for a fist bump.
Get dumped then, nightshift.
At least its gameday, go Bucks!!
I don't want to live in a world in which an undefeated Baylor team would get left out of the playoffs. There wouldn't be a enough Preparation H and Proctofoam to soothe the butthurt.
She's just pissed because Bert can't wrap his stubby little meat hooks around his ample sized gut to pull on hisself on live TV.
Question is, where did the team get those neck ties. Anyone on campus know if they're at the bookstore??
Ol' Bert is a dick...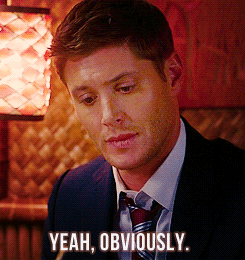 I really dislike that guy.
Between xBrax1's spin and that stutter step Thomas had late in the game, recruits should be lining up to learn from our very own Zone6, #shhhhh.
Copious amounts of cocktails will be consumed. Having a big cookout Saturday w/ some coworkers for the holiday/football. Monday for our gameday, will be doing flank steak on the grill (garlic power, salt, pepper), and some lemon/parm asparagus on the grill as well. Some tasty rolls to accompany.
Here's to football! Go Buckeyes!
183, I'll take a medium shirt, thanks!
Edit: as a reminder from an earlier post, our first score is a sweep to right on 3rd and goal, Curtis Samuel.
I see a lot of OSU and VT stuff down here admist all the USC/Clemson tags. Need to all get together at Dagwoods or something for a game one weekend.