WVpharmBuck09
on the sleepy lagoon (via Beckley, WV)
Member since 01 June 2012 | Blog
The Ohio State University College of Pharmacy alumnus living in enemy territory.
Favorites
SPORTS MOMENT: 1.) 2015 Sugar Bowl
2.) Santonio Holmes' Super Bowl winning catch and subsequent Superbowl MVP.
COLLEGE FOOTBALL PLAYER: Iron King Cardale Jones, First of His Name, Poacher of Badgers, Controller of Tides, Slayer of Ducks
NFL TEAM: Pittsburgh Steelers
NHL TEAM: Pittsburgh Penguins
NBA TEAM: Cleveland Cavaliers
Recent Activity
Get dumped then, nightshift.
At least its gameday, go Bucks!!
I don't want to live in a world in which an undefeated Baylor team would get left out of the playoffs. There wouldn't be a enough Preparation H and Proctofoam to soothe the butthurt.
She's just pissed because Bert can't wrap his stubby little meat hooks around his ample sized gut to pull on hisself on live TV.
Question is, where did the team get those neck ties. Anyone on campus know if they're at the bookstore??
Ol' Bert is a dick...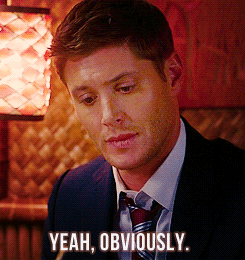 I really dislike that guy.
Between xBrax1's spin and that stutter step Thomas had late in the game, recruits should be lining up to learn from our very own Zone6, #shhhhh.
Copious amounts of cocktails will be consumed. Having a big cookout Saturday w/ some coworkers for the holiday/football. Monday for our gameday, will be doing flank steak on the grill (garlic power, salt, pepper), and some lemon/parm asparagus on the grill as well. Some tasty rolls to accompany.
Here's to football! Go Buckeyes!
183, I'll take a medium shirt, thanks!
Edit: as a reminder from an earlier post, our first score is a sweep to right on 3rd and goal, Curtis Samuel.
I see a lot of OSU and VT stuff down here admist all the USC/Clemson tags. Need to all get together at Dagwoods or something for a game one weekend.
We are in Murrells Inlet as well, Hokie. Also attend St. Michaels.
The campus is really nice and the stadium is honestly really impressive considering the size of the school and location. They've put a few players in the NFL too.
Good placement, I support this gif because clearly her bra isn't supporting anything.
FSU would have been better if they didn't have a bonehead for a QB.
Oh, I'd be interested in a 11W fantasy league, 12 team ppr, redraft preferably to minimize drama.
In addition to a talking head, he's modeling goofy chest tattoos.
I like Cooper alot this season. Agholor will be very good as well, assuming QB consistency in Philly, but I think he'll be overpriced -- I like NA in the 6-8th, Cooper in the 8-10 range.
Rubix, go Dez. OP, it doesn't matter who you take at the 3 spot since its an 8 team league -- if your roster isn't stacked at the end of the draft, I could only assume you autodrafted (even then, Yahoo! should autodraft a solid team). For the sake of posterity tho, I'd go Bell if he drops to 3, I'd also consider Charles, Lacy, Lynch, A. Brown in that order. You're going to find great QB options later, 6 pts/td doesn't make THAT much of a difference unless its a 2 QB league.
I agree with every rob said above MCS. have a great time at college and get out to meet lots of people!
Up vote from me because I've had a few cocktails and I had to read your post several times before it clicked.
Thanks QuadCity for the pawsitive feedback!
You gotta be kitten me, the use of knead was an excellent pun.
I can't wait to watch Utah beat the brakes off of them.
Interesting for sure, hope we can get some more insight from Birm & co.