WVpharmBuck09
on the sleepy lagoon (via Beckley, WV)
Member since 01 June 2012 | Blog
Helmet Stickers: 1,305 | Leaderboard
Voting Record: 1149 / 2
The Ohio State University College of Pharmacy alumnus living in enemy territory.
Favorites
SPORTS MOMENT: 1.) 2015 Sugar Bowl
2.) Santonio Holmes' Super Bowl winning catch and subsequent Superbowl MVP.
COLLEGE FOOTBALL PLAYER: Iron King Cardale Jones, First of His Name, Poacher of Badgers, Controller of Tides, Slayer of Ducks
NFL TEAM: Pittsburgh Steelers
NHL TEAM: Pittsburgh Penguins
NBA TEAM: Cleveland Cavaliers
Recent Activity
I like posts like these. Not posts about negative stuff. Upvotes all around!
Everything is going to be fine gents.
That's the stuff. Good find and great beer -- they had it on tap at this one bar in myrtle beach, which is weird because myrtle's craft beer selection is rather limited.
I log a bunch of minutes since I pull up 11W in the work browser at the start of the day and leave it up all day. I don't post much, because usually IE9 craps out on me on the work PCs and the office doesn't all the fox or chrome.
Haha, SJ, that is exactly what I was thinking too when I posted that. Something regarding Elaine's little kicks or the Jimmy Legs episode.
My teams are not Buckeye related, but I am proud of them anyway and will share: Badly Timed Boners, Downfield Abstinence, and Vaginal Hubris (thanks The League!)
I'm a big fan of this sour beer movement. Its a big thing with the local microbrews down here in SEC land. Charleston SC's Westbrook brewery had a really good seasonal sour -- the name escapes me right now tho. Cheers to this beer of the week choice!
Fan fiction at it's finest
This is just personal view point on this gif and I'll still upvote ya, but her arms flailing all over the place stresses me out.
I like this topic, but since its a Monday, I'm struggling to formulate coherent thoughts.
All I'll say is that I think the specific subset of fans, like us on 11W, that follow recruiting in this fashion have the ability and intelligence to temper our expectations of these kids coming into the college programs that we follow.
I do not like how the new recruiting game has given the ability for kids to publicize their college choice at press conferences and over the top announcement shows. I believe this is a manifestation of our selfie obsessed social media culture and can only lead to bigger problems other than fan expectations, which relates back to this quote above
I'd bet that most recruits are not emotionally/mentally equipped at age 16-18 to handle the modern recruiting process in a healthy, positive way unless they are surrounded by really good adult.
Booooooooom!!!!! It's gonna be a great night ladies and gents!
Oh yeah for sure. Mrs pharmbuck is already none too happy with me constantly refreshing the phone screen post little bear commit -- so I'm already on thin ice going into this weekend ¯\_(ツ)_/¯
I'm sure it wasn't, but this was:
I'm so stoked for all this great buckeye news.
There are a handful of us over on the grand strand. Got some friends moving to Greenville, looking forward to spending more time upstate.
The site was down. I was unable to refresh the screen for bout an hour since the original article.
Soooooo in that case: BOOOOOOOM BABY!!! It's a great day in buckeye nation.
You're right, dunno why I was thinking Smith on that -- probably just because of all the other catches he made in that fashion. I still stand by saying that DS can adjust easily to the ball.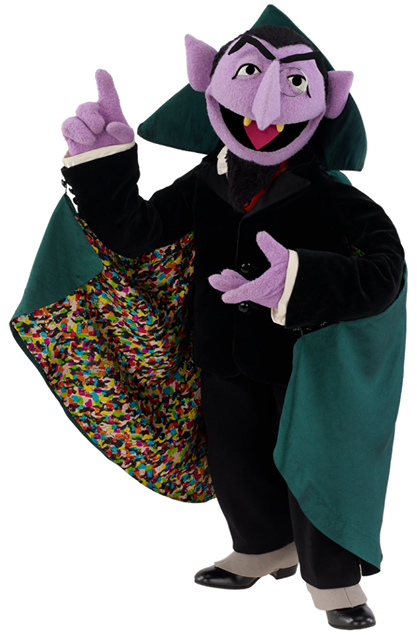 One Trevon Grimes. Two, two Trevon Grimes ha ha ha.
I really miss reading Drew's stuff on KSK.
Agreed SM. My play that wasn't a play, that should have been a play was the early one handed grab Smith made in the Sugar Bowl that was ruled incomplete. To say he doesn't adjust to the ball is just crazy.
As a stage 3c testicular cancer survivor at the age of 24, zach is at one of the best places for treatment. The James hospital is a hell of a place and they treat their buckeye students in the best way possible. Good luck and good vibes his way.
If only I had photoshop at work...