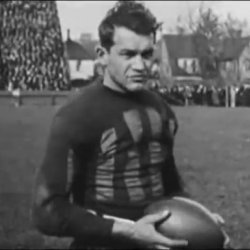 WTBuck
---
Member since 22 August 2014 | Blog
Helmet Stickers: 37 | Leaderboard
Voting Record: 0 / 0
Recent Activity
Famous Jameis has made me root for Miama (FL) and Notre Dame....now that's talent.
This has failed before and it will fail again. Europeans just aren't that interested in hand-egg when they have their hallowed footie.
Punt coverage is great, too, thanks to some fantastic hang times from our Australian friend
I know the Terps aren't from Baltimore, but would it really have killed them to get some sort of Wire reference on the uniform?
oh gross, I didn't notice that before
brb, barfin'
I agree that it will be a high-scoring game, with a win for the Bucks. Even if our secondary expects a pass on every play, and UC throws a pass on every play, it doesn't mean that they can stop it. The secondary, to me, is the weakest link for tOSU.
I guess I'm not a drug counselor, but is X/Molly/whatever, really the type of thing that you get addicted to and for which you end up in residential treatment? To me, hard drugs like cocaine or meth or optiates are a bona fide medical problem which requires intense intervention.
aaaaand now that's going to be in my head all day, thanks (but no thanks)
Did he think that you only get tested once during your college career or....?
We'll win, but the Flashers will put up at least 10, maybe 14.
I will gladly take a loss or two if it means never having to hear one of The Vest's non-answers again. Urban is very open about the areas that need work and never shies away from critiquing individual players. As a fan, I like the humility and transparency.
Very excited about Shazier playing for the Stillers, haven't been this amped about a Buckeye playing for the black & gold since Holmes.
Kosta Karageorge, what a name