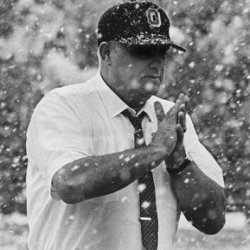 Woodysghost
---
Member since 02 February 2014 | Blog
Helmet Stickers: 21 | Leaderboard
Recent Activity
I had to click it, as much as my brain said no. I couldn't resist.
I have a feeling the silver bullets will be in prime form this season.
Well yeah people who are murdered cant carry it with them the rest of their lives like rape, because they're DEAD.
That's a pretty fair point. It takes a lot for some kids to get back to campus over Thanksgiving break. But still, its THE game....
I would also advise staying toward the Arena District/ Short North area. The Big Bang Piano Bar is a pretty cool place to stop by in the Arena District. All sorts of really nice bars in the Short North.
It felt right. That was the way Craft needed to go out.
I don't think many people would make you argue that point.
Gotta love the "snap" pun under the picture. Too punny...
Chocolate sucked. Roses weren't too bad though.
Couldn't agree more. I feel like when i watch him play he puts all his energy in two or three plays then just coasts for the next 15. It was nice hearing that he was a little more energetic for the game tonight. Hopefully he can keep it up.
Yeah i also heard he was looking to grab #2