Woody16111
---
Columbus, Ohio
Member since 08 July 2013 | Blog
01' OSU Alum
20-17-1 against TTUN
Steelers Suck!
Favorites
SPORTS MOMENT: 3-January-2003
COLLEGE FOOTBALL PLAYER: Anybody who sacks the _ichigan QB
NFL TEAM: Browns
NHL TEAM: Blue Jackets
NBA TEAM: Cavaliers
MLB TEAM: Indians
SOCCER TEAM: Crew
Recent Activity
That truck and those cars got the extra crispy
Not flaming at all - but I don't want the stench of Penn State anywhere near this program
If that means somebody has to go, then so be it
I don't buy he didn't know - when this crap goes on, everyone knows at some point.
Nobody at that crap-hole PSU has ever told the truth on this topic. It's all a cover up.
All those mountain rats ever cared about was getting the wins back for JoPa, well now what? Old Man knew about, as we all suspected, for a long time.
For that matter, I bet Sandusky's old lady knew about it as well, yet she now gets her cut of the taxpayers pension from her husband.
This runs wide, and it runs deep. Hell, we had a Speaker of the U.S. House guilty of this crap. He made it all the way to the #3 position in the country. Wonder why? Because nobody likes to deal with sickos.
You can't tell me others didn't know, it is simply unbelievable.
Sorry, but I don't believe anybody who was associated with Penn State commenting on this stuff outside of a courtroom.
They all lied, they all wanted to pretend it didn't exist
One thing is certain, at least according to the Washington Post - JaPa knew in 1976 according to testimony of a victim.
I'd say that closes the books on The Legend of JoPa.
(whisper voice) ...Today's password is "fraternizing" ....
I will let history decide if it will place among the great lyrics in music the following:

"Mmmmm, you can find me, in St. Louis rollin on dubs
Smokin on dubs in clubs, blowin up like cocoa puffs
Sippin Bud, gettin perved and getting dubbed"

Got time for a quickie? Try this one on, my take: I can't stand the New York FREAKING Yankees. Replay in baseball sucks, replay in general sucks. A game shouldn't end on a overturned call via replay.
Conley is going to be special this year, as will Hubbard. While those positions are critical for success, I'm more concerned about the unknown talent coming in on the D this year.
Another player to watch is Dontre Wilson on offense. Hoping this is the year we all have been waiting on since his freshman season.
(whisper voice) ... today's password is CHALICE
There has never been anything "fun" about running down a cobblestone street no wider than a car lane being chased by a 2,000 lbs. raging bull with sticks in his ass.
Doesn't look like there is much if any cushion for that pole vaulter to land on. Wearing a shirt for a month, as you said, having one pair of shoes for everything that last 10 years to going outside every time you need to take a dump - yeah, I will take my Grande Mocha Frappuccino, skinny without from Starbucks over that, just so long as I have my free Wi-Fi.
Other things that sounded awesome until you tried it:

Setting your favorite song as your alarm clock tone;
Times Square new year's eve. Lining up 8 hours early and just standing there for the 15 seconds of excitement. 10 seconds as the ball drops then 5 seconds immediately after;
Listening to Kate Upton and downloading Game of War;
The top bunk. That ladder gets old real quick;
Owning a puppy;
Shower sex, water is not a good lubricant.
Unemployment
Ezekiel Elliott is also set to be in attendance as if Ohio State needs any more recruiting guns at an event like this.
Rumor has it, Legendary Michigan QB Tate Forcier will be out for the men in blue
Ohio State will be in the Big Ten Championship mix come the final two games of the season, however I would agree regarding the playoffs, unless the Bucks beat the Sooners in Norman.
A Ohio State win against Oklahoma would put the Bucks in the driver's seat for a playoff birth.
For some reason when I hear talk of "Playoffs" I can't get Jim Mora's voice out of my head.
Don't try to outfox the Meter Maid.
Consider the coach flopped a little
10 to 1 says he was concussed and didn't know where he was. That was a hell of a hit for the TD catch.
How about this one: Could the Seniors in H.S. this fall that OSU is recruiting win the Outback Bowl?
Whatever may happen this year or in the future against a MAC school - nothing tops losing to a D-1AA school.
Time for a quickie? I was listening to SiriusXM over the weekend, College Sports Nation poll ranked Ohio State fanbase #1 in all of College Football.
A quick look at the average winning %
Woody .729; Earle .791; Coop .574; Tress .784
That is pretty impressive and Coop's figures are bit misleading because he was rebuilding the program to fit the modern era - something Michigan wasn't able to do. Coops last 9 years were pretty dam good.
If all of that wasn't impressive, Urban crushes everyone else with a .925 winning percentage. This is unbelievable especially considering he took over a .500 program w/ NCAA issues.
Ohio State Football is a machine, that since WWII hasn't really missed too many beats - save a few seasons.
This is a special place.
The dude who ate the horse shit was the out of town cousin from Pittsburgh who just got laid off from AutoZone and with nothing else to do drove to Cleveland and finally accomplished what everyone has been telling him to do for the past 35 years.
The plan calls for an addition to the North side of the arena that will allow major reshuffling of certain customer services and for adjustment in office space usage within the arena.The rest of the 32 million will go basically into cosmetics.
Nothing says "Fan Experience" and "Home Court Advantage" better than a revamped office space.
When Mr. Webster looks across the field on a grey glen-plaid sky soaked autumn Saturday afternoon in about 164 days he will know what to do.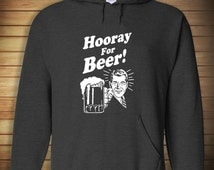 Confident in the front 7 for the Bucks - some growing pains I'm sure early but overall, with #5 leading the charge in the middle, we should be in good shape.
Concerned about the DB's - I like #8 to continue to grow talent wise, but the Bucks have to replace three starters.
Agree totally that UM D stats are misleading - good D but they got burnt up by any offense with a pulse. They have a stud DT coming in - see if he pans out.
UM D was only on the field for 818 plays (Wisconsin was lower at 791) which only helps the D late in the game. Both UM and OSU's D gave up the same yards per play, 4.5.
If UM's O didn't grind out as much clock (ran over 900 plays, more than OSU) I'm sure we would have seen a more challenged UM D.
Ali was the greatest of all time, hands down. The conversations at the kitchen table growing up about boxing and Ali were epic in my house. Those were in the days of Mike Tyson, and if you wanted to start a civil war, mention that Tyson could take out Ali (or Frazier, Foreman, even Larry Holmes).
The other side of Ali was troubling for me. I come from a family of Veterans. If we are to honor Ali, as a great athlete, you have to examine the entire record. Fact was, Ali was a draft dodger. He had some pretty radical views, among those a very prejudicial view towards whites.
I understand the roots of those beliefs, as he grew up in Louisville, KY and was subject to racism himself as an amateur boxer. I never had to deal with that sort of issue.
To my knowledge, Ali never apologized or reconciled those positions over time. That is his right.
Yes, without debate, in the ring, the greatest of all time.
Don't tell Notre Dame Fan
Maybe the Ohio State Foundation can buy Boone's house for a Northeast Ohio residence for Drake ?
I didn't care for Tebow while he was playing college football. Since that time, he hasn't done much of anything in the pros, except for beating the Squeelers in the playoffs and for that, I consider things close enough to even.
Maybe Harbaugh can start doing his post game presser on EWTN?
Golden State isn't any better than they were last year and the Cavs, dinged up, took them to six games. I'm not worried about this series, and frankly I don't think the Cavs are the underdog. They are the better team from top to bottom. Just because the national sports media says it doesn't make it so.
I wouldn't give a conference all the home games in one year. I would split it up, 7 home for each conference.
And zero Pac-12 titles combined as well.
Socks & Sandals are NO match for the " Canadian Tuxedo"
"You may not know it by looking at me but I can run really fast."