Woodshed
---
Member since 10 August 2012 | Blog
Helmet Stickers: 5,292 | Leaderboard
Voting Record: 1805 / 57
Recent Activity
Landon Collins' shoulder still has cardale/spencer nightmares.
Come on man. That guy has done nothing but be respectful as far as I have seen.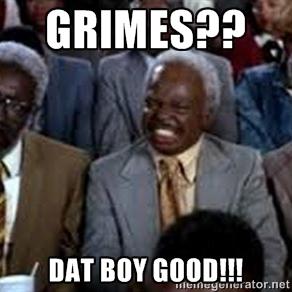 I think you, me and cooper are now BFFF's......
A million UV's for PE gif!
Man..................... f*ck Jeff Goldblum.
Rest easy young Mr. Bowen. There will be lots of run blocking for you to do.
That means lots of DL are not going to like lining up on the other side of the line from you.
Can you imagine being a LB and watching this guy break into the 2nd level looking for you??
This dude is gigantic, yikes.
Austin Mack and Auston Robertson announce on June 7th.
To tie into this.
Who do you think is our next 16' commit and our next 17' commit?
If I don't hear about Cass tech again until next Feb. it will be too soon.
Completely agree. He has probably made some of the best friends he will ever have in his life and has more than likely had/will have some of the best times of his life.
for all we know he may have absolutely 0 regrets.
I completely disagree. Even after looking at the "totality" of the situation.
Barring kelly leaving that just isn't happening.
I'm willing to bet he stays even if kelly leaves.
11 OL in the last 2 classes will stop OSU from taking more than 3 in this OL class IMO.
Also ~9 DL in the past 2 classes will stop OSU from taking 6 DL in this class IMO.
Not sure what you are watching, but weber looks like a MUCH better between-the-tackles runner to me.
That was Baldwin I believe.
Fwiw, osu's class was ranked 6th. Auburn's was ranked 8th.
Yeah, i don't see Gordon either. Gordon had much longer strides imo.
When he wasn't playing osu of course.
I just want Ragland and Collins to complain about their injuries simply because osu "hits too hard".
I knew this thread would take like 2 seconds to look like a commit thread.
awesome
Still shake my head thinking of blanding and brown at UVA. some kids just want to stay home.
That fact helps teams like OSU more than teams like UVA though lol.