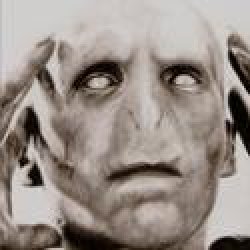 willshire58
---
Member since 27 July 2011 | Blog
Helmet Stickers: 431 | Leaderboard
Favorites
SPORTS MOMENT: 2009 OSU vs. Iowa
COLLEGE FOOTBALL PLAYER: Ted Ginn Jr.
COLLEGE BASKETBALL PLAYER: Greg Oden
NFL TEAM: Steelers
NHL TEAM: Red Wings
NBA TEAM: Pistons
MLB TEAM: Indians
SOCCER TEAM: Lol
Recent Activity
Looks like he has good velocity on his throws. Reminds me of JT Barrett's tape.
He was referring to Darron Lee when he said 'Walk-out Linebacker'. Lee was running with the 1's playing the Will Linebacker position, Shazier's old spot.
Sorry, I meant to include what the diet it is in my original post. I'm not sure there is a name for the diet, but it certainly falls a little under Paleo, Gluten-free, etc. The diet cuts out all processed foods. So anything made with flour is out and anything with brown sugar or some sort of complex/fake sugar is out too. I end up eating a lot of chicken, fresh fruit and vegetables, eggs, and quinoa. I combine this with drinking half my weight in ounces of water a day. My usual day is two hard boiled eggs and 100% orange juice for breakfast, some sort of salad with chicken and oil and vinegar as the dressing for lunch, and a chicken breast, quinoa, and fruit for dinner. If I need a snack I'll eat nuts(usually pistachios) and raisins. I don't count calories and I eat pretty generously sized portions. I don't eat a ton, but enough so that I always have the energy needed for working out and running. It seemed pretty radical when I started, but I actually really like it now. I'll go off diet for special occasions or when I don't really have the option of eating healthy. The nice thing is that all forms of alcohol are okay. The only issue is I don't do mixers for liquor so I mostly stick to beer or manhattans. Hopefully this helps, if you have any other questions let me know.
I don't really have anything new or earth-shattering to add, but I've been working out and/or running almost everyday for the past four or five years. I've done at least a couple rounds each of p90x, Insanity, and Body Beast while trying to run every other day in conjunction with the workouts. The problem was that I could never really get rid of the hard to lose fat around my waist, hips, etc. no matter how much I ramped up my ab routines or increased my running schedule. I've now completely changed my diet and within a month and a half I've dropped 15 lbs and pretty much all of it was from around my stomach and hips. I wouldn't say my diet was ever that terrible, but I just never gave it much thought. I guess the moral of my story is that if you are unhappy with the results of your training ritual, maybe take a good, hard look at your diet instead of trying to find a new, better workout regimen like I did for so long.
I was shocked to see Frazier on scholarship as a part of the awesome new scholarship grid. With him we're at 84 if I counted correctly. I remember Urban saying something about managing 5th years for some guys. I would guess that someone will probably go on medical hardship too.
Couldn't hurt too bad if we took Stanford's D-Line Coach.
I agree and there is no doubt it has been effective, but going back to the Illinois game things have been just a little off with the passing game. Passes just a little behind the receiver and drops have been drive killers. Seeing Braxton bundled up like an Eskimo while he is on the sidelines makes me think the cold gets to him a little bit. A dome and warm weather bowl should help to cure these issues.
Fickell said he was uncertain of his availability for this weekend yesterday.
Yep. Not close to his >70% completion percentage before these past few weeks.
I expect the passing game to be much better this week indoors in Indy. It seems like the passing game has slowly regressed since the weather has turned more towards winter than fall.
They wore alternate jerseys at Michigan last year. They were all red with the athletic logo in the middle of the chest, nothing too flashy.
Birm, do you really think Crawford will flip? I thought he was a life long TTUN fan?
That is what I'm wondering as well.
It is way better than the Mekka Don songs, but it is still school-centric hip hop which is just kind of weird IMO.
Make the black stripes on the sleeves gray and I'm happy. I hope there are stripes on the pants.
Tyvis Powell isn't really a backup, he's the starting Nickel. He starts if the offense is in a spread formation.
Why is MSU not ranked? Their only loss is to ND and they have the #1 Defense(if that didn't change last week) in the country.
I hope Amir's bag of tricks contains sure hands. His inability to get the ball from his waist up to the hoop last year was baffling. Part of the problem is that he shouldn't be bringing the ball down to his waist at all, but it seemed like any kind of contact or commotion around him would cause the ball to come flying out of his hands.
I should have said that my beef with Perry is with him in pass coverage. I have no complaints about the run defense, save Noah Spence could use another 15-20 lbs of muscle.
Grant rarely plays in obvious passing situations. This does not acquit him of being poor in pass coverage, but getting proper depth in a zone on a play-action pass is difficult. Those plays are designed to displace the linebackers. He has become a good middle linebacker against the run which is almost a complete 180 from last year when he couldn't defend the pass or the run. By the end of this season, I think he will develop into a complete middle linebacker.
I've been disappointed with Perry. I can think of more times where he was out of position than I can Grant.
I forgot Chad Morris had the Texas connections. I still think Art Briles would be a better choice because he has head coaching experience. Either one of them would be a good fit at Texas.
If I'm Texas, I back the dump truck full of money up to Art Briles' front yard and unload.
That was Devonte Butler, a walk-on. They share the same number.