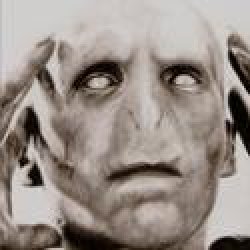 willshire58
---
Member since 27 July 2011 | Blog
Helmet Stickers: 496 | Leaderboard
Favorites
SPORTS MOMENT: 2009 OSU vs. Iowa
COLLEGE FOOTBALL PLAYER: Ted Ginn Jr.
COLLEGE BASKETBALL PLAYER: Greg Oden
NFL TEAM: Steelers
NHL TEAM: Red Wings
NBA TEAM: Pistons
MLB TEAM: Indians
SOCCER TEAM: Lol
Recent Activity
I don't disagree with any of this. I always think the argument implies that if you take the number of athletes that go into football/basketball/etc. and have them play soccer their whole lives, we would produce a lot more world class(or close) soccer players. Soccer is the primary sport almost everywhere outside of the US. Just from a sheer numbers game, having more kids play and stick with soccer throughout their lives would greatly improve our country's national team.
Has Gibson been invited to the Elite11?
I'm not sure why you list his speed as a con. He looks plenty fast to me and has some moves in the open field. His arm doesn't look bad. It's not too often that you see the wishbone run out of the pistol/shotgun.
Super creepy and it looks disgusting.
Anybody know anything about when tickets will go on sale?
This is a fantastic comment and I completely agree with the second line.
Is it possible for FOX to pick up the MSU game for primetime?
I really hope the title is an intentional shout out to Arcade Fire.
I doubt that was done by Sammy Silv. I don't think the staff is going to use Pryor to advertise to recruits seeing as Pryor is still banned from campus.
It might be cool to have a leaderboard for this game, or embarassing. I'm not sure I'll every get to the Woody tile.

Catwoman. I was initially surprised I didn't see it mentioned already, but then realized it might be an unpopular opinion around here because-Halle Berry.
Will the Over/Under alignments change for the linebackers depending on Boundary/Field? I've read in a couple places that Darron Lee as the Sam is playing to the field and Josh Perry as the Will is playing to the Boundary. Doesn't this cause a conflict if a team lines up the strength of their formation to the boundary?

This is one of the hardest poll questions I've ever seen. I thought about abstaining, courteously.
I graduated in 5 years, but got a job in Cbus and still live with some guys that are enrolled so I haven't left the area. I wish I was still going.
Piada's is a pretty new, local chain. It's like an Italian Chipotle where you can get a good sized bowl of pasta with whatever you want in it, or you can get it in a wrap. The Piada Sticks are also excellent. The closest one to campus is West on Lane, almost to Upper Arlington. It's on the edge of West Campus.
I can report that in my 6 years(and still going) around the campus, Buckeye Donuts has never smelled like cigarettes. Best gyros on campus IMO and the donuts are good too.
Looks like he has good velocity on his throws. Reminds me of JT Barrett's tape.
He was referring to Darron Lee when he said 'Walk-out Linebacker'. Lee was running with the 1's playing the Will Linebacker position, Shazier's old spot.
Sorry, I meant to include what the diet it is in my original post. I'm not sure there is a name for the diet, but it certainly falls a little under Paleo, Gluten-free, etc. The diet cuts out all processed foods. So anything made with flour is out and anything with brown sugar or some sort of complex/fake sugar is out too. I end up eating a lot of chicken, fresh fruit and vegetables, eggs, and quinoa. I combine this with drinking half my weight in ounces of water a day. My usual day is two hard boiled eggs and 100% orange juice for breakfast, some sort of salad with chicken and oil and vinegar as the dressing for lunch, and a chicken breast, quinoa, and fruit for dinner. If I need a snack I'll eat nuts(usually pistachios) and raisins. I don't count calories and I eat pretty generously sized portions. I don't eat a ton, but enough so that I always have the energy needed for working out and running. It seemed pretty radical when I started, but I actually really like it now. I'll go off diet for special occasions or when I don't really have the option of eating healthy. The nice thing is that all forms of alcohol are okay. The only issue is I don't do mixers for liquor so I mostly stick to beer or manhattans. Hopefully this helps, if you have any other questions let me know.
I don't really have anything new or earth-shattering to add, but I've been working out and/or running almost everyday for the past four or five years. I've done at least a couple rounds each of p90x, Insanity, and Body Beast while trying to run every other day in conjunction with the workouts. The problem was that I could never really get rid of the hard to lose fat around my waist, hips, etc. no matter how much I ramped up my ab routines or increased my running schedule. I've now completely changed my diet and within a month and a half I've dropped 15 lbs and pretty much all of it was from around my stomach and hips. I wouldn't say my diet was ever that terrible, but I just never gave it much thought. I guess the moral of my story is that if you are unhappy with the results of your training ritual, maybe take a good, hard look at your diet instead of trying to find a new, better workout regimen like I did for so long.