Wilkins78
Member since 12 April 2013 | Blog
Helmet Stickers: 1,330 | Leaderboard
Favorites
NFL TEAM: Cleveland Browns
NHL TEAM: Columbus BlueJackets
NBA TEAM: Cleveland Cavs
MLB TEAM: Cleveland Indians
SOCCER TEAM: Manchester United
Recent Activity
It's called zone read because it's zone blocking.
Wake Forest. Wat R U Doin.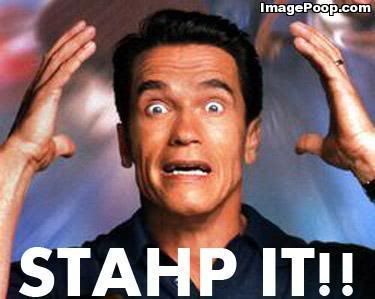 Typically one will be up on youtube the day after the game.
My first advice would be to stop drafting TEs in the first round of a 12 team league.
Without knowing who's available, there are still a lot of leagues that have some good rookies out there. With Shorts out, or at least limited look for Marqise Lee or Allen Hurns if they haven't been picked up. Other WRs with potential that aren't owned in my 12 team league are Andrew Hawkins, Rod Streater, and Brian Quick. Donnie Avery might be a good play this week if you're desperate. I'd probably play Smith and any of those guys I mentioned if Marshall can't go, with your 3rd RB in your flex. Other than that I might be looking to sell high on Johnson or Foster if they have a good week and see if you can't pick up a top end WR for one of them. Floyd and Tate could be decent contributors as well, too soon to tell.
I'm probably just grouchy today; it's been a long week. I get the "hypocrisy" angle, but my main issue was that it disregards everything else 18 had said and that his first sentence, while not popular, is correct. I read the first sentence of the article twice before having to fill in the words it needed in order to make it make sense. Also, while I get your side (along with the others who have posted as well), I respectfully disagree. I've already stated I understand and appreciate the free and awesome content. However, I don't think it's unreasonable or inappropriate to expect a higher standard from the staff than I would an average 11wer commenting on an article. If my expectations going forward need to change, so be it, but it's a point worth raising in my opinion.
Way to take a perfectly innocuous comment that has merit and be a jerk about it. 18 was posting a comment, not an article on a news site. I've been trying to figure out a way to bring this up as politely as possible, as I understand how great this site is and how free this site is, but lately I have found more articles hard to read due to this issue.
C+ right now with lots of room to grow. Slow going through progressions, average on getting the right reads, isn't sensing the blitz/looking for hot routes. All things that will improve. However, I think he's done well enough to show that the tools are all there to get to an A.
That's pretty much his MO around here. Be thankful you found 2 sentences you could understand.
I think this wouldn't have been much of a game if Braxton was in. He would have been able to do the little things JT doesn't quite have yet. Going through his progression faster, finding the open man faster, flipping it out in the flat, sensing where the blitz is coming from and taking off. Having him back there would have taken a lot of pressure off the Oline and we would have seen a completely different game in my opinion.
I love Six String Samurai.
Those actually came about a week earlier, so of course it's been on since. :)
RT @JGuyMAC: MAC has now defeated a Big Ten opponent for the 8th consecutive season (2007-2014). Thats the longest streak in MAC history.

— Bryan Fischer (@BryanDFischer) September 6, 2014
I'll be at BW's, so whatever Great Lakes Seasonal they have will likely be my drink of choice. Christmas Ale here yet? :)
As someone who owns Lacy in two of my leagues... WHY IS HE LOSING SO MANY SNAPS TO THESE SCRUBS!?
Agreed, this is where I'll be.
Most of the time when I buy tickets they are staff/faculty tickets just due to the connection I have. I was prepared the first couple times with a staff ID, and stopped bothering as I have not been required to show it once in 7 years.
Just ordered, these will be a great addition to my daughter's first Christmas haul. Thank you, Roy.
Great coverage, kinda sad chest bump after though...
First design that came to mind: