Whoa Nellie
---
Member since 27 December 2012 | Blog
Helmet Stickers: 11,553 | Leaderboard
Voting Record: 12825 / 3079
Recent Activity
4. He called his penis "Jerry".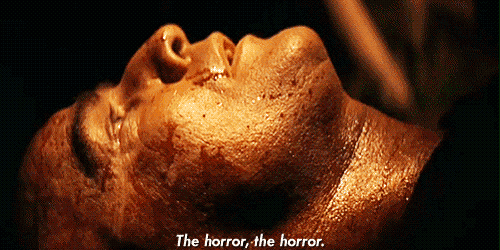 Who (besides me) hates the idea that Nike even has a say in what our favorite team wears?
Now he needs to get the bats in the belfry under control.
Buying VT season ticket at $350 and re-selling the rest of the season seems like the best way to go. Puts one of us in a seat that should be one of theirs. Win/Win. And, cheaper than the going rate, too.
Muhammad Ali
Tiger Woods
Jim Brown
Hawkeye: "I'll see your loathe, and raise you two despises."
Your Garmin GPS: "Proceed north, until you smell it. Proceed west, until you step in it. You have reached your destination."
Oooh. Scary.
Why would I even want to think of the possibility?
It's already happening -- a lot. This is S.O.P. for Buckeye fans.
TCU has at least one, I think. Back in the Sammy Baugh days.
I'd go with Baylor.
Harley,
I apologize. After yesterday's bad news, I got trashed and puked in the waste basket. Thanks for the clean up!
I've seen it on 11W multiple times now, and only repeated it as possibly germane to UFM's PR acumen in handling these issues.
That's the Dunk Training Rim. This is an earlier version.
That's a French haircut, you troglodytes . . .
Way more impressive than . . .
You're not wrong about UFM. But, what to make of the latest rumor that one more defensive starter will be suspended multiple games for academic reasons (.8 GPA??? -- How does that happen?).
Point is, if there's another shoe to drop, just drop it already.
Thank you so much for the jinx.
In many, if not most of Mel Brooks' movies, he makes fun of the Nazis. He has never made fun of people in extermination camps. Nor would he.
The case does not support the point.
Great movie and Tony award winning Broadway musical. Dick Shawn as an actor named LSD playing Hitler in "Springtime for Hitler".
The Producers made fun of the Nazis, not prisoners in extermination camps.
And, if you tell rape and murder jokes you must be a big hit at parties.