Whoa Nellie
---
Member since 27 December 2012 | Blog
Helmet Stickers: 5,951 | Leaderboard
Voting Record: 9078 / 3108
Recent Activity
The less sense it makes, the more likely we are to do it. :moan:
Half right. The vanquishing part? Eh, not so much.
Nothing personal.
Don't take coaching advice from Happy Valley.
Attendance from 2006-2014 averaged 69000+ in a 73000+ capacity stadium. http://www.statista.com/statistics/197355/nfl-regular-season-home-attendance-of-the-cleveland-browns-since-2006/
If the Browns did not draft Manziel for business reasons (sales of tickets, merchandise, goodwill, publicity/"buzz", etc.), then their talent evaluation sucks. There was nothing about this guy's skill set, physical or mental, that said he could succeed in this league. And, saying he was a "gamer" or a winner in college doesn't change that one bit.
Pocket passer, you say?
Surprised there was no shout out to the guys at the Senior Bowl, C Grant, D Grant, and D Smith, and no mention of Kosta, or did I miss it. Thought maybe the recruits would be seen a little, too.
Not complaining -- the whole thing had me grinning right along with the guys.

The only reason they picked him was to sell tickets and jerseys. OK, that worked for 1 season, but at what cost to your shrinking goodwill, Mr. Haslam?
Why does he call it "a celebration of sorts"?
Chris Spielman, Michael Doss, Devin Smith, Paul Brown
Stark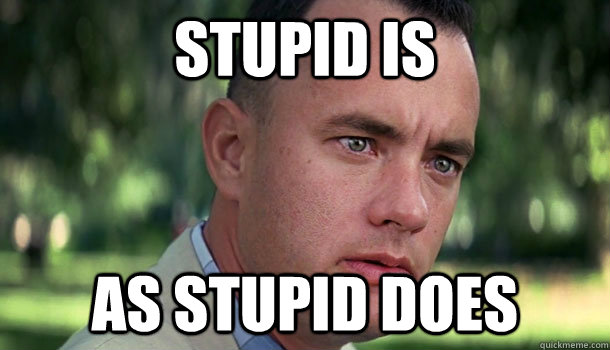 Better save your hate for Rutgers
Damn, I thought this was the thread where we sign up to get one.
That's what you get with convict labor.
He did pop right back up though.
Yep. Flawed premise in this article.
Definitely illegal procedure, if not unsportsmanlike conduct.
Here's the problem with spreading rumors.
"I have reason to believe that the coaching staff is starting a whispering campaign to get Braxton to change positions. A friend of mine who is close to an assistant says Braxton is switching to H-back. Since neither Braxton nor the coaches have mentioned this in public, can anyone corroborate that the staff is behind this - I can't be the only one to feel this way?"
Prediction: This will not end well.
And this was the end of November; not September.
I'd just like to see "WARIBOKO" on a Buckeyes jersey. Terrific football name.
They are. I said "redundant italics" because the italics were unnecessary since the post was obviously sarcasm.
If I meant that italics signify redundancy, I would have called them "redundancy italics".
:sigh:
Even used the redundant italics.
To sum up the responses to your "relax and enjoy it" rant: relax and enjoy it.