Whoa Nellie
---
Member since 27 December 2012 | Blog
Helmet Stickers: 8,935 | Leaderboard
Voting Record: 11531 / 3079
Recent Activity
I heard the jerseys were dusted with anthrax.
This is what you call looking for a dark cloud on a gorgeous day.

"Michigan may have given away 62,000 seats last year (!), but they were only 12" wide, so it's not as bad as it sounds. And, wait until this season, boy. We'll crush you."
-- Zombie Corpse of MMan
Named their son Avery. He uses the modern hyphenated last name:
Avery Long-Wiwi

It's not on my bucket list, either.
Be sure to use this rarest coffee.
To me, those brown/orange combos just look like Candy Korn.
There were demands for Manziel to start before the season began. Never heard that from me. OL injuries were to blame for the start of the second half. Then Gordon returned, and I blame him for much of the late season failure. He came back completely unprepared to play and I think it infected everyone. Manziel was just poison at that point.
I never complained about the stadium, because I used to watch games at Municipal Stadium. You may be a little spoiled. The only thing that makes any stadium fun is winning. There are thousands of empty seats for every home game right now. Only one thing will change that, and it's not starting Manziel. I don't think it's Mariota, either. Frankly, I don't think there's a game-changing QB available this year.
I liked Shanahan. The offense at the beginning of last season looked like a professional team for the first time in quite a while. It suited the skill set of the players he had to work with. They did look close. Then it seemed like the front office decided it was time to cash in some Manziel chips. They sat a QB with a winning record. When's the last time any NFL team did that? Next thing you know, the season was in shambles.
Farmer's suspension is no big deal to me. I don't want him calling the plays and telling the coaches who to put in. His job is to load the gun, not point and shoot it.
I am not a chronic complainer. I've been a Browns fan since the 60's. I made the trips to Denver for the AFC Champ games in the 80's. I'm just tired of mediocrity and watching the Steelers and Ravens in the playoffs every year. I want the front office to do its job and leave the coaching to the professionals.
Back to my original point. If the Browns don't win, no one is going to care about those spiffy new duds. You'll see them being worn by third world populations.
I get it. New look, new . . . blah, blah, blah.
As for the cost of the changes, their business heads have certainly figured that these moves will add to the bottom line. Haslam is not in this to lose money.
Regarding their efforts to win games, I think they mishandled Hoyer/Manziel in the most amateurish fashion. The offensive coaching departures speak loudly about their dysfunction. And, I think you're forgetting the Chudzinsky, Banner and Lombardi "messups". That's on this owner, too.
I'm glad you like them BB, though I couldn't disagree more about the old uniforms.
And, no, I'll never be satisfied until the Browns contend for a Super Bowl again.
At the end of the day, this is just a Haslam money-grab. 3 more jerseys to sell.
The uniforms were never the problem.
Would love to, but I don't think the Missus and I fit 3Floyds' demographic. We're old, have no tattoos, and don't like heavy metal. We love their beer, though!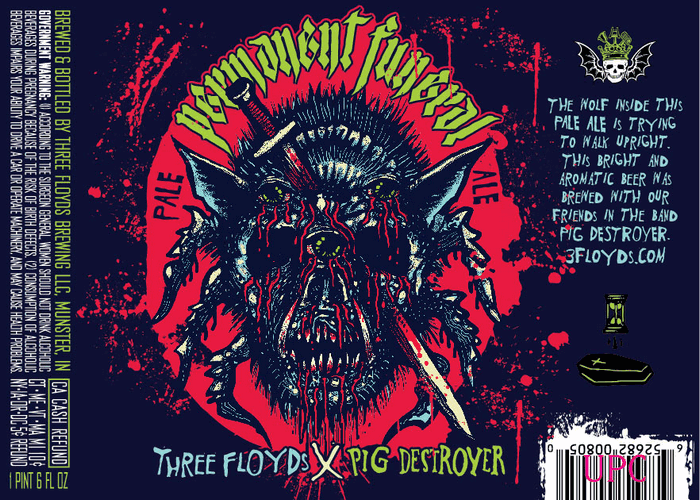 From a golf-centric site, the Hermitage courses were recommended.
http://hermitagegolf.com/
Sorry to hear that. Didn't get down there last summer. I know they went through an ownership change.
I'll keep thinking of courses > 7000. How about Links at Firestone Farms in Columbiana? Fowler's Mill near Chardon?
Edit: Boulder Creek, Streetsboro; The Quarry, E. Canton. You have to be flexible to get a low rate on these, though.
Cool. Then, Happy Mother's Day!
Caledonia is a treat. I'd put The Dunes Club on that list, too.
You wouldn't recognize Oakmont since they took out all the trees. Better than ever, IMO.
SL,
Um, you're gonna be lonely out there next month.
We'll all stop by for cocktails in June, though. :)
Can't beat sunsets at Spanish Bay, can you?
BTW, you've got a DV stalker. Bet I can guess where he's from.
Oakmont, Pebble Beach, Torrey Pines South, Inverness, Firestone South/North, Canterbury, PGA National Champion, Cog Hill Dubsdread, Harbour Town. Been very fortunate.
As long as you had a good time, that's all that matters. Golf is a great game until you let performance affect your opinion of yourself or others (and that goes for good play as well as bad).