whiskeyjuice
---
Member since 03 July 2014 | Blog
My mom, dad and brother graduated at Ohio State University. I have an Associates degree from Columbus State and was working towards a Bachelors at OSU but have yet to complete it.
Recent Activity
Why are we talking about him again???
I'm actually surprised this is still a thing. There have many QB's that have proven they can do the job even if under 6'. Drew Brees and Doug Flutie come to mind even though I know there have been more.
So I find it slightly amusing when media or scouts bring that up like it has never been done before.
he looks good in a 15 OSU jersey but it takes proof on the field for me to justify Eze's # on somebody else so soon.
I think the point was about more of recent history and year after year. Yes we can go back to the mid 90's, 80's, or even earlier but the trend of high performance and starting DT QB's have been consistent starting TP but hard to leave out Troy Smith as there was only 2 or 3 seasons in between TS and TP and TS obviously won the Heisman and you know who ever recruited Troy probably used the success of TP as a way to get him to OSU although I'm sure it didn't take much convincing.
I read the comment above you and replied before I read yours, lol. Amazing how players like Troy Smith became almost instant legends as his Heisman season went on to think that now they are almost an after thought due to the incredible talent and skill set of recent years.
I recall when OSU was a team of good players with some sprinkle of excellent players to where now they seem a team filled with excellent players sprinkled with some good ones.
Hmmmmm, I wish there was an easy way to track how much sleep opposing coaches have lost because of the recruiting work the OSU football staff has done.
I think this gentleman may have a comment about starting the dual threat trend even though there was a season or two with a pocket passer in between the recruitment of Smith & Pryor.
How long can Hairball sell "hope" before the fans begin demanding results? Last year probably gave the ttun fans some relief that they didn't lose more than they did but I bet there will be some grumblings if Hairball doesn't improve their W/L record or beat their rivals this year.
No good bye beats this good bye!!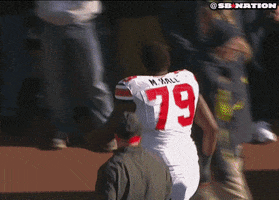 I talked about this as well. If TTUN's record after this upcoming season is no better than last season, you would have to think some concern would be setting in. If they do worse than last year, I wonder if we would see panic in their fans.
Of course, the icing would be if MSU & OSU have really good seasons again.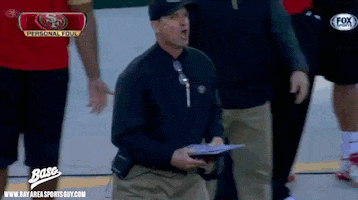 So this was captured in TSUN.........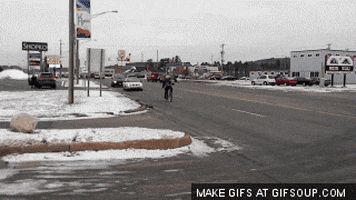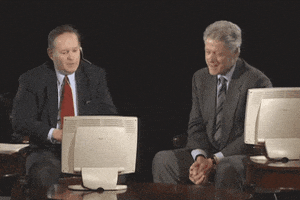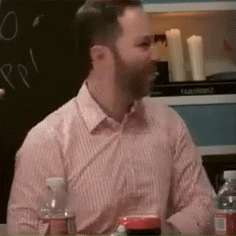 This is awesome and well deserved for a great back!! Which hurts even more when I think about Nov 21st of 2015. I know its over and done with. I just never quite understood what conversations or strategies were being talked about between the coaches during that second half.
"I think I would leave my wife for her".
I wonder what the female members here think about that comment, lol
"It's all inconsequential in the bigger picture...don't lose yourself over it."
Main point right there, there are too many real problems in life to worry about down votes on a fan site that is supposed to be fun, enjoyable, informative, and more importantly, generally friendly. Which is why I find it sad when people go overboard with their comments.
The edibles are best for maintaining the feeling you are looking for. If you are willing to go edible, you should get some smoking variety to start your day and use the edible to maintain during the concert. Not telling you what to do, just providing my input based on personal experience.
Also, try and find time to visit Colorado Springs. Specifically Manitou springs/Garden of the Gods. Extremely beautiful and surrounded by mountains. I'm in Denver now for two weeks and was just in Colorado Springs a couple of weeks ago. Colorado Springs is absolutly gorgeous. Not saying that Denver isn't, just that the springs is surrounded by mountains where as south Denver, not so much.
I was caught off guard at the height he got at but for doing a backflip? If OSU recruits DE's that can do back flips in he middle of the weight room (Joey boss while in high school), then the receivers and db's better be able to do them in open fields, lol
I was thrown off by how many times Spider-Man took a shot to the head. Has he not developed spider sense yet? I thought every version of Spider-Man had him aware of his spider senses.
My only thought is that he is nervous to be with the avengers for the first time.
I don't have a problem with calling him a good coach. I do agree with that it is difficult to call him great without seeing a little more in his resume. Multiple years of sustained success can help even if never wins a natty but they have multiple.
I know I was a little suspect (probably influenced by negative media from the $EC) when Urban was hired as OSU's coach. Same with Tressel but it's amazing how much a proven track record can change viewpoints.
with that said, What happens if ttun only reaches success that mirrors the year before? Does that buy Harbaugh more time? Does the fan base start to become uneasy?
I think I recall reading that post. All the random reading I do, I sometimes forget where I read something.
Back to the abuse. I was kind of thinking all ages not just college age. But that doesn't detract from your point. I do think the media plays a heavy influence.
I'm more surprised by MSU's ability to score points on offense but in my opinion, it's more about beating their defense than trying to out coach Bollman.
Is there a correlation between football players and female abuse or is it just a coincidence. Maybe because I watch more football than anything else. Other sports have so many guys beating on women?