whiskeyjuice
---
Member since 03 July 2014 | Blog
My mom, dad and brother graduated at Ohio State University. I have an Associates degree from Columbus State and was working towards a Bachelors at OSU but have yet to complete it.
Recent Activity
Next week can't come soon enough.
Then it wouldn't be random
I didn't mean to compare Maurice to Weber, as Weber will be a Sophmore. I just meant that Weber will remind some of Clarett on how they run.
I'm trying to decide on how many "fucks" I should give?
Lol sorry, I just thought it would be funny to say.
In all seriousness, I believe he would if he really felt it was his best option.
And it could be blown out of proportion. Could be a misunderstanding that started when Saban was upset at his QB and yelled at him which later was turned around by the media, or whomever, into a story because it's the offseason.
I guess I should have clarified. I didn't base my opinion on his stats.
I based it on how he ran, made cuts, ran people over, etc. in addition to some of the practice videos. I don't find stats at a spring game tell the story. There are too many other X-factors that impact the accuracy of spring game stats.
But you take the he runs & the style that he has, behind a solid line with JT as QB and hungry WR, TE, & H backs wanting the ball.
Not to mention that teams may key on JT or the passing game which could make it easier for when Weber does run. It's something I foresee. I believe he will make a splash. Similar to Clarett when he was a frosh. Not as good, but near enough to make think that you haven't seen a frosh like this since Maurice.
I know, italics implied.
I just wanted to point out again how dumb Brionte must be feeling when he has not played and this year was his chance to showcase himself to the NFL. But on flip side, he opened the door for someone else to grow up quick!!
I have seen him run against osu's defense in the spring game. I know it isn't an actual game but I liked what I saw at that time. I sprinkle in a lil here-n-there from what I have read on here from interviews and the summer workouts that he has been nothing short of impressive.
I'm going into the season expecting 100 yards of rushing from him in the first 2 games based on the past couple offenses. If OSU has some new system that actually gets the ball to a more variety of positions and people (the TE's & other playmakers), then no I wouldn't expect him to get 100. Just my opinion.
There is another factor that I don't see being talked about...........Meyer is recruiting a specific types of athletes than what Tressel was bringing in.
I think Shazier was a 3 star, and I know there has been a few others, so it's not all about 4 and 5 stars. Meyer has more rangy and lengthy players.
I have this pic in my car as a screen saver for all my passengers to enjoy!!!!!!!!!!!!!!!!
My New Screen Saver on My Work Computer!!!!!!!!!!!!!!!!!!!!!
I'm sure there aren't many recruits that base their decision on what the team wears but if you pay any attention to the comments from the Oregon Duck organization, I believe them when they say that it drew interest from more recruits and that's all these programs are trying to do.
When I was a kid playing organized football from grade school through high school, there were many conversations around making fun of teams with ugly uni's or colors.
In a competitive field, most people want to be the best and look good while doing it.
Again, IMO, I don't think there are many that will base their decision on uni's, but it sure helps draw interest.
I used to catch shoplifters for T.J. Maxx
Considering how many players on this roster have yet to play an NCAA game, it wouldn't bother me if OSU was a 2 or 3 td underdog.
To me, it doesn't really matter until the 60 minutes of game time is over. But if I had to choose between being a favorite or underdog, the past has shown that maybe the underdog has a bit of an edge in the mental part of it.
I still maintain that after I have spent years playing and watching sports, the spread is ultimately meaningless. It just seems to draw banter between insecure fans, lol. Just my opinion.
Why are we talking about him again???
I'm actually surprised this is still a thing. There have many QB's that have proven they can do the job even if under 6'. Drew Brees and Doug Flutie come to mind even though I know there have been more.
So I find it slightly amusing when media or scouts bring that up like it has never been done before.
he looks good in a 15 OSU jersey but it takes proof on the field for me to justify Eze's # on somebody else so soon.
I think the point was about more of recent history and year after year. Yes we can go back to the mid 90's, 80's, or even earlier but the trend of high performance and starting DT QB's have been consistent starting TP but hard to leave out Troy Smith as there was only 2 or 3 seasons in between TS and TP and TS obviously won the Heisman and you know who ever recruited Troy probably used the success of TP as a way to get him to OSU although I'm sure it didn't take much convincing.
I read the comment above you and replied before I read yours, lol. Amazing how players like Troy Smith became almost instant legends as his Heisman season went on to think that now they are almost an after thought due to the incredible talent and skill set of recent years.
I recall when OSU was a team of good players with some sprinkle of excellent players to where now they seem a team filled with excellent players sprinkled with some good ones.
Hmmmmm, I wish there was an easy way to track how much sleep opposing coaches have lost because of the recruiting work the OSU football staff has done.
I think this gentleman may have a comment about starting the dual threat trend even though there was a season or two with a pocket passer in between the recruitment of Smith & Pryor.
How long can Hairball sell "hope" before the fans begin demanding results? Last year probably gave the ttun fans some relief that they didn't lose more than they did but I bet there will be some grumblings if Hairball doesn't improve their W/L record or beat their rivals this year.
No good bye beats this good bye!!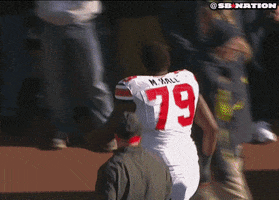 I talked about this as well. If TTUN's record after this upcoming season is no better than last season, you would have to think some concern would be setting in. If they do worse than last year, I wonder if we would see panic in their fans.
Of course, the icing would be if MSU & OSU have really good seasons again.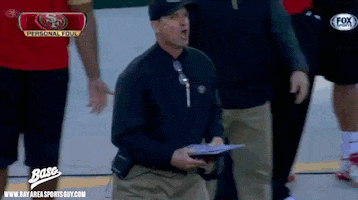 So this was captured in TSUN.........