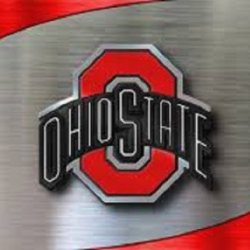 whiskeyjuice
---
Member since 03 July 2014 | Blog
Helmet Stickers: 4,559 | Leaderboard
Voting Record: 886 / 257
My mom, dad and brother graduated at Ohio State University. I have an Associates degree from Columbus State and was working towards a Bachelors at OSU but have yet to complete it.
Recent Activity
And when I see that picture, I get the "I love you, you love me, we're a happy family" song in my head, lol.
I don't want to think about harbutt's pickle squirting.
Keep the good news coming!!
it is very apparent that we are in the offseason, lol.
I know they built a new college football hall of fame in Atlanta 2 years ago. Not sure if the one in Indiana was taken down. I'm in the Atalanta area and seriously considering checking out the college football hall of fame. Which one did you go to?
He could have least changed his shirt or wiped off the grease spot on his right (our left) side of his shirt. Clean up for God sakes. Is that hair or fudge smear on his upper lip??!!
Are you saying that Dontre is getting us two tickets to paradise?
I ordered the baconator once and made it into a triple with extra bacon and extra cheese. They asked me like 3 times if I'm sure I wanted all of that on my burger, lol.
Rock on! I worked as crowd control once during a megadeath autograph session at a best buy store.
It will be curious to see if other big ten teams start running the same plays as Ohio state more often.
It's funny reading how confident our fan base is after winning it all. Especially when you search back and read what people had to say last year after the VT loss. Not to mention, random complaints in some of the other games. I bet there are a lot of people that wish they didn't post what they had posted, lol.
im sure there are some players that read this site. I hope that our fan base doesn't get so confident that they influence the players to get cocky themselves. I thought for sure Ohio state would have repeated after they won the natty in 02.
Maybe the coaches show Virginia tech beating osu on repeat, or a mash up of so called analysts talking trash about osu. Nothing like some extra motivation while working out.
You seem surprised that fans of a team/program are bias. Sometimes it maybe a waste of effort if you are going to try to win a debate like the one you are referring to.
I wouldn't mind seeing it but if it were to happen, I find a hard time believing that urban would run that style more than a few plays at random or strategic moments. What I gather from urban, he likes to show many different styles and options even for just a few plays a year to make defenses prepare and give the defensive coordinators a hard time sleeping at nights. So if zeke, Samuel, marshal, etc, etc, etc, has a big play and needs a quick rest for a play or two, maybe slip in the 3QB package for a play or two before going back to their normal offense. Example would be how they used Jalin in the shotgun a few times.
Also I agree with you about the backing for braxton but a big part of Braxton's games is his running ability. If he is medically eligible to play, then I would think it would be expected that he could and will run with ball which I think is more of a injury risk than blocking. However, a pkay could be designed where he was a decoy or something.
While you make some valid points, sometimes comments and threads such as this one, are about poking fun at the rival even if they are hypocritical. Every program has its issues and everybody knows that. The beauty of fan bases are that the fanatics are typically bias for the teams they root for, hence the hypocrisy.
Right around the 7 minute mark, nick does the "shrug".
I have a pair. I ordered asap when they first came out. They are solid. I have no issues with them.
There is a video out there that is hard to find but its a team that won a game using 3 qb's at one time. It was a lot of option but it worked. They took turns playing QB and anytime they exchanged a pitch or handoff, you never knew if was going to be a run or throw. It was a lower division school that tried it.
Whatever formula keeps the Buckeye train at full steam with wins, I'm all for it!
I bet TP really regrets his last years at osu. If tat gate never happened, he was planning to play his sr year at osu. Who knows if one more year in college would have helped his NFL career at all but we will never know and that will be nagging at him for the rest of his life.
Who is this Jen Hairball you speak of?
Yeah, if you look at each season since Urb's took over, he plays a lot of younger guys early in the season then more of the veterans when the conference games roll around. Then it seems he brings the younger guys back out during the bowl games.
Lol, that was the first thing I noticed as well. And that's the reason I always find myself hesitating when about to handshake somebody.......
Yeah I think the motivational part comes in during practice if the coaches see the players getting complacent. They can "wake" them up and refocus them by these the bulletin board material. As combs said before, you win championships in the off season. I think Osu showed that easily as they seemed very well in shape and not tired at all. I see that more and more when replaying the games. And I see the opposing teams tired and worn down, not sure if it's the long season or how they differ in conditioning and drills. Osu looked liked they could have played another game a week later but Bama and the quacks looked like they were spent.