WezBuck28
---
Member since 20 July 2012 | Blog
Favorites
SPORTS MOMENT: My favorite sports moment has to be when the #1 ranked Ohio State Buckeyes defeted the #2 ranked team up north at home and the entire field was littered with fans...I have a poster hanging above my desk at work so that I can relive this moment everyday..what a game..
COLLEGE FOOTBALL PLAYER: If your attire consists of scarlet and gray, then I am a fan
NFL TEAM: Bengals
MLB TEAM: Redlegs all the way
Recent Activity
I don't see him leaving UH already either, but money talks..if the price is right..
Forum Post
48 minutes ago
45-20
I believe it's still his knee's giving him fits..
Sooner or later this team is going to explode, when they do, watch out!
Yeah I never understood it myself..must have been out of it!
Sounds like it was a great atmosphere! Wish I could have been there!
Very touching story! Thank you for sharing!
Umbrellas I can agree with..just for the simple fact that Im not paying that kind of money to stare at an umbrella..
After my senior homecoming, I invited 3 of my buddies over for a "small" after party... Welp..when I pulled up to my house after dropping my date off, it seemed as if my date, that i had just dropped off, was the only person not at my house for this "small" gathering.. It was so bad that the "bouncer" at the door wouldn't let me in because "place is full man, cant let you in".. I said look bro, this is my house, and non of these people were even invited..I walked in and peope were smoking weed, drinking, etc..so I went back outside and made an " anonymous " call to the local PD...sat on my neighbors porch across the street while drinking the beer that I had in my trunk, and enjoyed the festivities! Bad part about the whole thing was that my parents were dead asleep upstairs the whole time...
I'll say a prayer for you, i know how bad that's gonna suck!
Cowbells work well..and are also annoying..lol
This is a very good point, however, a child can watch a zombie get shot in the face multiple times at point blank in the face on television..not in my house though, I just don't understand how these things can be put out there for children too see... And then wonder why people act the way they do..
Are he and tyvis related by any chance?
OK, I tried another card and it worked this time! Super pumped to own this shirt! I will be buying more in the future!
I'm gonna try a different card and see if that helps..thanks!
Haha..actually my wife is the type that wouldn't buy a tootsie roll if she doesn't have a coupon for it..no worries on that end..although, she is much smarter than me..maybe I'll let her figure it out..
Good one..
That's the side of the coin that I didn't look at..damn you for making sense! +1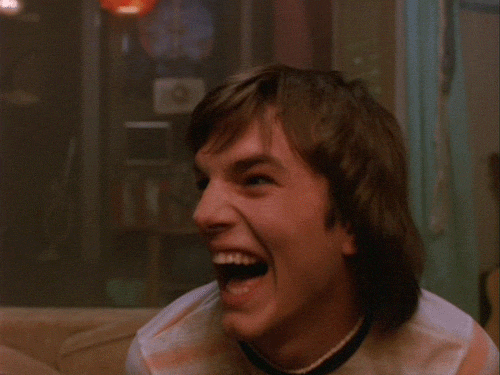 Quick question that my wife is making me find out before I order, is shipping cost and tax included, or is that separate? If you would know my wife, who doesn't buy anything unless she has a coupon for it, don't judge me..