VintonCountyBuck
Chillicothe (via Hamden)
Member since 19 November 2012 | Blog
Helmet Stickers: 2,427 | Leaderboard
I've been a Buckeye fan since birth. I remember quite fondly my dad and I would climb onto the roof of the house every Saturday and early Sunday morning in order to adjust the antenna so that we could watch THE Ohio State Buckeyes' games. The ones that were not live, we always listened to religiously on the radio, and then stayed up late (it was the weekend) in order to receive our edition of the Dispatch so we could read the game recap as Hot-off-the-press as was possible at 3am. Watching the Buckeyes Replays on WOSU Sunday mornings at 9am were always the highlights of the fall in my opinion. And we NEVER missed them. Sometimes even being late for Church on occasion. Well..the Pastor at our church made the mistake of asking my Dad to try and be a little earlier next time on this one particular Sunday.This happened to be the Sunday before Thanksgiving and as it turns out was the same Sunday of WOSU's replay of the '87 TSUN game, Erle Bruce's last as Head Coach..My father quite emphatically explained to the entire congregation that his God..Our God is indeed a Buckeye!! And the very mere request of such a preacher could only be the work of those Devilish wolverine fans..Needless to say, we never stepped foot back inside his church. So for me, Buckeye Football is as close to religion as there is.
Favorites
SPORTS MOMENT: 1990 Cincinnati Reds World Champs
2002 Ohio State Buckeyes National Champs
2012 Ohio State finishing the season undefeated!!
Anytime that state up north loses a game.
COLLEGE FOOTBALL PLAYER: Orlando Pace, Chris Spielman, Mike Vrable, Eddie George
COLLEGE BASKETBALL PLAYER: Jimmy Jackson, Gary Trent
NFL TEAM: Cincinnati Bengals, Cleveland Browns
NHL TEAM: Blue Jackets, Penguins
NBA TEAM: Lebron..not the team
MLB TEAM: Cincinnati Reds, any team playing the Cardinals
SOCCER TEAM: soccer is not a sport..This is football country.
Recent Activity
Where or what the fuck is Ped State?
Meanwhile, in Morgantown...
Florida State AD to disciplinary board: " Folks we are to vote on whether or not our star quarterback will play this week against Notre Dame. It's a big game so we might need him, but fans around the country want us to discipline this kid...lol. All those in favor of Jameis playing say, Aye!"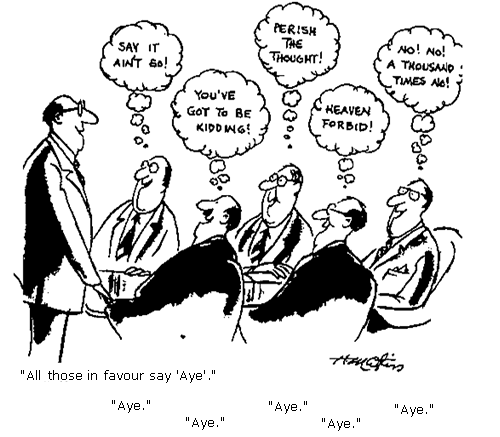 His game could've been on a Saturday afternoon or the testing facility even in another city. It happened when I was in high-school as well.
"That's one of the reasons you try to get entrenched in a relationship with a young man, to avoid those late attempts by some other schools to try to poach your guy," Herman said. "You try to hope your relationship is strong enough that whoever it may be, that's not going to happen."
Please NCAA tell us again why we penalize the kids who want to transfer out once a coach either takes a new job or is fired. You are doing them a disservice. It's all about the relationships.
Haha.. I agree with Scarlet Lutefisk. Don't think your reply was intended for me.
Athens had a couple of pretty good teams in the early '90s. I remember playing them in McArthur one year, with Bubba Lichtenberg (also the son of an Ohio University coach) as their quarterback. They handed it to us pretty well in that game.
I'm picking the numbers 36, 10, 45 as my top 3.
I've said it before and I will say it again.. The number 36 for a linebacker at The Ohio State University might be the most the most iconic number in all of college football.
That is true. Most points given up since the 60-0 Canton McKinley loss in 1963.
Wisky BIG over the Illini
Minnesota in a nailbiter over NorthWestern
Indiana takes big early lead and holds on to beats Iowa on the road.
PSU over Ttun without any points being scored. The referees feel so bad for Devin Gardner because of the beating that he has to take behind that atrocious O-line, and all of the blood on the field from Kalis they award the win to Penn State.
Upset: I'm picking the Boilermakers in the biggest upset of the year (so far). I'm probably outta my mind.. But that field is F'n cursed and stranger things have happened in West Lafayette
I particularly love how Damien Harris gets lauded for being the #1 running back in the country, all-the-while referencing his stats against lowly teams in Kentucky. Yet Burrow is not as highly regarded and his stats are summarily dismissed as a by-product of his poor competition.
IMO.. Ohio>>>>>>>>>>>>Kentucky.
Burrow may be an even better basketball player.
Also.. McKinley beat Massilon Jackson, not Jackson High School. Jackson (the city) is down here in southeastern Ohio, home of current Stanford commit Regan Williams. They are currently the #1 team in their region and will most likely be Joe Burrow's competition in the playoffs.
I'm sitting more than 15 rows away from the sideline.. So I'm not qualified to comment on his medical status.
Where's M Man?
Yeah.. I love Katy Perry as well. Just thought it funny how some things are blown out of proportion over someone's..well.. ahem..proportions.
Katy Perry on Gameday.. No possibility of any inappropriate jiggling there, advertisers.
I'm pretty sure the B1G offices had something to do with moving that game. OSU played in Baltimore, Penn State in Washington, Wisconsin in Houston.. Bigger stadiums and larger markets mean more eyes glued to the TVs.
So.. If the students never show up to any of the other games, How are they going to tell its a boycott?
But back to Hoke getting thrown under the bus – Brandon admits that Morris was diagnosed with the "probable, mild concussion" on Sunday, but the head coach doesn't know about it for his Monday presser? Wow.
Our boys gave Burrow a pretty tough test Friday night.. Well for a few plays. Lol.
That kid seems to be pretty adept at reading a defense and with a father as a DC I wouldn't expect anything less. He's going to be a good one.