VintonCountyBuck
Chillicothe (via Hamden)
Member since 19 November 2012 | Blog
Helmet Stickers: 2,155 | Leaderboard
I've been a Buckeye fan since birth. I remember quite fondly my dad and I would climb onto the roof of the house every Saturday and early Sunday morning in order to adjust the antenna so that we could watch THE Ohio State Buckeyes' games. The ones that were not live, we always listened to religiously on the radio, and then stayed up late (it was the weekend) in order to receive our edition of the Dispatch so we could read the game recap as Hot-off-the-press as was possible at 3am. Watching the Buckeyes Replays on WOSU Sunday mornings at 9am were always the highlights of the fall in my opinion. And we NEVER missed them. Sometimes even being late for Church on occasion. Well..the Pastor at our church made the mistake of asking my Dad to try and be a little earlier next time on this one particular Sunday.This happened to be the Sunday before Thanksgiving and as it turns out was the same Sunday of WOSU's replay of the '87 TSUN game, Erle Bruce's last as Head Coach..My father quite emphatically explained to the entire congregation that his God..Our God is indeed a Buckeye!! And the very mere request of such a preacher could only be the work of those Devilish wolverine fans..Needless to say, we never stepped foot back inside his church. So for me, Buckeye Football is as close to religion as there is.
Favorites
SPORTS MOMENT: 1990 Cincinnati Reds World Champs
2002 Ohio State Buckeyes National Champs
2012 Ohio State finishing the season undefeated!!
Anytime that state up north loses a game.
COLLEGE FOOTBALL PLAYER: Orlando Pace, Chris Spielman, Mike Vrable, Eddie George
COLLEGE BASKETBALL PLAYER: Jimmy Jackson, Gary Trent
NFL TEAM: Cincinnati Bengals, Cleveland Browns
NHL TEAM: Blue Jackets, Penguins
NBA TEAM: Lebron..not the team
MLB TEAM: Cincinnati Reds, any team playing the Cardinals
SOCCER TEAM: soccer is not a sport..This is football country.
Recent Activity
I saw this yesterday.. Particularly love how they have Wisky's stadium doing the "Jump Around".
It was an honest question. I am not upset that i clicked on it. Just asking if there was a way. But thanks for the down vote.
Is it possible to get the sport listed in the forum topic when it appears in the recent posts column?
I love Buckeye basketball.. but Im in Football mode right now, and don't follow basketball recruiting like I do in football. Just curious
I logged in solely to upvote you, sir. I was wondering if someone would make the obligatory Brady Hoke comment. +1 lol
I will agree the toughest debut to a season.. But not to a career. That Illinois team in 2001 went 10-2. I can't see Navy doing that in the Big Ten.
Was that the team? Or the band?
I predict that by year's end Navy turns out to be a much better team than Va. Tech. Think the two games, though go pretty similar, with the Buckeyes pulling away late. 42-10 good guys.
I echo your sentiments. Lol
You know.. I don't really care one way or the other how his mom wants his name to be pronounced. But if she wanted it to be pronounced like Darren.. Then she should have spelled it that way. Smdh. :/
I prefer to just call him.. Gooood
Pretty Sweet Man.
Those Buckeyes look like they're loaded with Bo Jacksons and Lawrence Taylors at every position!
And *ichigan still sucks in video games as well!! Lol
I was just asked this and don't know the answer..
Is it possible to stream either CBSSports or BuckeyeVision from the PS3?
Wow.. A 16 foot defensive end.
They must smoke a lot of corn silk out in Nebraska
I didn't see anything after noticing her lack of bra.
I brew my own.. So whenever I have some on hand, then it's always time.
Thanks for the share Jangs
I hope while your on your route, you don't lose your sense of direction.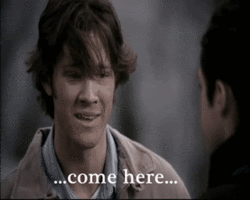 I swear before I opened the link I thought the parasite practicing mind control was going to be another of Bert's classic quotes.
How else does his AD claim that he made an 0-8 conference record " fun again"?
Not to mention his #Karma filled wife. Mind control.
Thanks for all the hard work, Remy. This series was quite enjoyable and really helped to pass the time.
Great work.
I may just take you up on that one day, Linga. I've always wanted to ride the bike back out there, through Olympic National Park and along the coast. Just gorgeous. Easy to see why so many west-coasters love nature the way they do.
I loved Seattle. Visited out there when I was back in High School. Always thought if I couldn't live in Southeast Ohio.. Seattle area would be my choice.