VestedInterest
---
NE Ohio
Member since 04 September 2011 | Blog
Helmet Stickers: 2,206 | Leaderboard
Voting Record: 1 / 4
Favorites
SPORTS MOMENT: Favorite Buckeye moment came from watching Keith Byars kick off a shoe and take it to the house for a score. Were it not for Flutie's heroics in his final game Byars would have been making a speech at the Downtown Athletic Club instead of Doug.Hard to pick just one
COLLEGE FOOTBALL PLAYER: Hard to pick just one
NFL TEAM: Browns
NHL TEAM: N/A
NBA TEAM: Cavs
MLB TEAM: Indians
Recent Activity
All I know is if Ash doesn't have the biggest impact we'll all be disappoint.
More concerned about overall defensive aggression and philosophy than anything else. Thought of it as a no brainer.
If you're going to troll an SEC homer stick to the basics. Sherman's March, 0-1 in Civil Wars, coupons for Polygrip, jorts and those hideous Camouflage Crocs.
There are no positives to be found for Friday night games.
Friday - High School
Saturday - College
Sunday - Pros
That's how it should stay, period. Bucks start playing on Friday nights and soon the old lady will realize I can be doing other things rather than spend all day drunk and watching football...eff that noise.
Did Thad draw that shit up? Please tell me Smith acted alone in that travesty of a finish.
My comfort level with this velvetly roped off area is only exceeded by my age.
Ugh...new agers
Uniforms have so much less influence on recruiting than just going out and kicking the shit out of your opponent. Save the trendy "Smurf Turf" and "Black Uni's" for those that have a history of suck.
As if we needed any more reason to hate on those bitches...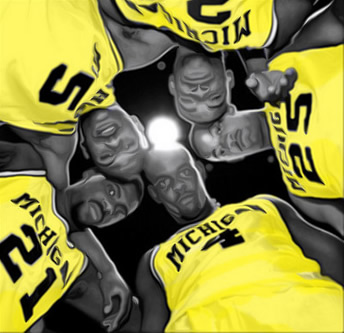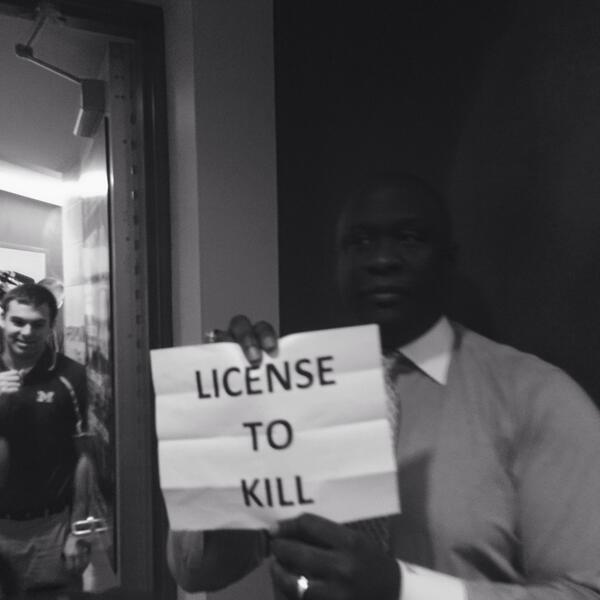 Cheaters, liars and hypocrites
What's worse for me than the contents of this piss poor diorama is the equally poor lack of symmetry. Looks about what you'd expect a Kentuckian's family tree to look like.
We never really "know" what promises are made with 100% certainty.
I never want to have to speculate on promises made and/or delivered. I would prefer players attend based on Ohio State alone. You work to earn playing time. You work to gain respect.
We should never be in a position of writing checks our ass can't cash.
I find it unimaginable that people without having been a parent have such strong opinions regarding Mom's involvement here. While you may think you know what it's like and what "it should" be like, you simply have no clue. As a father of five ranging in age from 20's to teens, I feel amply qualified to voice an opinion on the subject, however, I can't. I don't know Malik like his mother does. I can tell you this though, I have kids that I have every belief they will weigh their decisions carefully, make those decisions and live with the consequences both good and bad. I have other kids who would make those decisions haphazardly, fall flat on their faces and blame someone else lol, no amount of "parenting" can steer all in the right direction.
Every person is unique, each have their strong and weak points, none of us here are in a position to say what's right and wrong in this situation. I'll say this though, at least Mom here is doing HER due diligence to make certain it's all been thought through by their family, Malik will likely thank her one day.
That was a quick turnaround.
I'm one of those guys that really looks at the medical hardship cases when others do it, most often because they're 12/13 players over their limit. We're at 84/85 whichever...point is there is little doubt of attrition totaling 2/3 players. When teams place players on medical hardship that are sitting at 97...I'm more likely to call BS.
The difference is we've had a defense, Oregon not so much. 2013 was an anomaly, not the norm (at least it better fricken' be).
If as written it's how he feels the AP will shake out to start the year it's understandable. Oregon is always a Stanford curb-stompin' away from irrelevance on an annual basis, soon to be a back hand recipient from USC again as well. Eff Oregon and their Nike coin hype.
Lucky point absolutely
Turning point absolutely not
From what I have heard, and maybe you can confirm this, is that the mayor chose not to take any preventative measures (ie; brine solution) despite having the ability to do so. Everything I have heard points to a money saving, poor judgment situation.
Hailing from NE Ohio and currently residing in Charleston, SC...
They have literally closed everything. While we laugh at the inability to navigate through what we consider a minor nuisance, they are completely ill equipped to handle snow/ice, no salt trucks, plows, sand etc...hell, you can't even buy an ice scraper at Wal-Mart because they just don't carry the item. Couple that with the fact that most drivers have zero experience in these conditions and it's best to stay home anyway. Still funny though.
Gene may be a good AD in most instances but he sure as hell dropped the ball when it counted the most...
He owes James Tressel a debt of gratitude imo.
Oh I get that and I am the last one to underestimate those emerging from our coaching tree. Consistency has been an issue for him though, the reasons can be debated but the results can not. Gotta rid himself of the "Clemsoning" effect.
Sparty needs to duplicate a season like they just had a little more consistently before I actually "fear" playing against them. The loss this season has firmly planted the chip on our shoulder for this year so preparation shouldn't be an issue. Playing in their house does add a little for them admittedly.
I'll feel a ton better if our defense doesn't allow a new Heisman candidate(s) on a weekly basis.
I voted for TTUN not because I feel they're the toughest on the schedule but more out of fear of becoming complacent against them. We could have come away defeated in A2 this past year and they were hot garbage prior to that game. Nothing sucks more for a longer period of time than losing to those asshats.
I figure we'll be a 5-7 seed and get a tough matchup outta the gate. I think we get one win and then our offensive struggles rear their head and we bow out.
No dv's here but geesh are we a spoiled lot. Just look what the program has gone thru in the last 5 years and tell me we should have expected anything more from these kids. We could be in a lot worse places, no streak, Hokabilly like coach, no recruits worth a shit...
we're good