Vberger
---
Member since 29 July 2014 | Blog
Helmet Stickers: 565 | Leaderboard
Voting Record: 62 / 53
Recent Activity
Here Nick, I bought you something to go with that whine!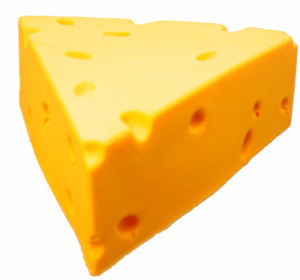 Meh, they can keep their season tickets. Ill sit in the comfort of my home, not dealing with parking, watching the game in HD, not being told to sit down and stop cheering so loud (except maybe if the baby's napping), and have a constant supply of beer,alchohol, and food on hand. Sadly the opponents that march in and out of the shoe leave a lot to be desired. To me, and this is just my opinion, everyone values things differently, but there isn't much of a reason to actually travel down to the Shoe to watch a game anymore. The value just isnt there.
DJ nailed it! The first thing I noticed was that old TV! Man, you'd think that thing would have been on the curb when he moved from Florida! Who totes around that relic!!
I reserve judgment until I see how the season plays out. How the team plays, is there improvment, etc... I mean if we look like dog crap from day 1 till the NIT, then I'm not giving Matta a free pass like so many on here do. If we look like crap, but get better and better and actually show improvement, then the youth excuse can be applied.
It's just roster management by old Jimmy H! I mean isnt that what the fans of that team up north like to say whenever someone transfers out of Ohio State?
Hopefully Coach Warinner is around to coach him in 2016. Another great year and we may see him finally get that head coaching gig. #sadface
I am not a doctor and I dint stay at a Holiday Inn Express last night, but I would assume running a straight line is one thing, cutting, planting, stopping and starting is a completely different thing.
Yes yes yes! Choke on it Wisconsin! Have fun over the summer thinking about your 59-0 woodsheding and your loss tonight!!!
I dont mind a big 10 school winning a title so long as it's not TTUN or Wisconsin. I want 59-0 and a loss in the National Championship game just sit there and fester in that fan base all Summer long.
My hate for anything from the state of Wisconsin runs second only to my hate for TTUN. I hope Duke beats them by 20 points tonight. Wisonsin can go to hell for all I care.
Ahh that Ron Lewis clip brings back memories of trading shots with my old man the whole game. I thought I was all grown up and could out drink him. WRONG!!!! Also it takes me back in time to when tourney games were actually played in college basketball arenas. Good times good times.
Screw the Big10 conference pride BS. The amount of disrespect and shade both of those schools threw at us before the playoffs this year, yeah get bent Sparty and Bucky.
It'll be a cold day in hell before I ever root for Sparty or Bucky. After the amount of shade they were throwing our way before the National Championship playoffs this year, they can all go pound rocks.
I'm not ignoring the team, they are just playing forgettable basketball. I hate to say it, but I've always been a fairweather fan when it comes to getting really invested in the bball team.
ARE THE BUCKEYES LEANING ON PATIENT 0 TOO HARD?
It's a damn shame that they have to lean on him so hard. We only have this young man for one year and we are simply wasting his talents. Can Amir just hurry up and graduate already.
Ha ha ha chumming the waters up!
Like any good contract, it has to sit on a VPs desk for a couple of days if not months! I only say that as my current promotion has been waiting for sign off from the VP for a few months now.
This much drama over this kid isn't worth it. Release him from his LOI and move on. If Stan and Urban didn't indicate to Weber that Stan would be moving on, then shame on them. That's a bad look for the University.
The young man who was wearing the Ohio against the World shirt at the Sugar Bowl should get a cut from every t-shirt like this sold.
Isn't it funny how winning a National Championship with your 3rd string QB really changes a lot of opinions! Come, don't come, next QB up!
I used to really follow recruiting, but drama and attention whoring has steadily chipped away at my interest in the recruiting game. I'm to the point now that I just want a list of the players we actually sign. Then I'll sit back and let Urban coach them up. Is it September 7th yet?
I feel for ya, but as a parent of a 18 month old, I don't get out on New Years Eve anymore so might as well have a good football game on lol!