VarsityClubMD
Columbus (via Wintersville)
Member since 25 July 2014 | Blog
Helmet Stickers: 744 | Leaderboard
Voting Record: 804 / 49
Got my first Buckeye helmet at age 3, went to my first game at 8 (Dad got season tickets in 1977). 4 of 5 family members are Alumni. Tended bar for years at the VC. Had to relocate for work so I am a little anxious about not living in Columbus for this season.
Favorites
SPORTS MOMENT: Almost impossible to answer. But, 1)Bartending on the patio at the VC for the 1995 Notre Dame game; 2)Being at The Game in 2006.
COLLEGE FOOTBALL PLAYER: 45, 36
COLLEGE BASKETBALL PLAYER: Jay Burson
NFL TEAM: Steelers
NHL TEAM: Penguins
NBA TEAM: The NBA is still a thing?
MLB TEAM: Pirates
SOCCER TEAM: The Crew
Recent Activity
That would make an excellent Celebrity Death Match, too.
She Sells Sanctuary - The Cult Right Down The Line -Gerry Rafferty Baker Street - Gerry Rafferty Lowdown - Boz Scaggs (and remake on Live From Daryl's House) Sultans of Swing - Dire Straits Lunatic Fringe - Red Rider Ah Leah - Donnie Iris
Pretty sure ours came with 100 feet of cable, which was perfect for our 10x8 windowless living room.
Can Stop Girl come to Dubgate next year? Like, who wouldn't pay extra?
A DV??
I'm not sending any holiday cards this year, but I will certainly add her to my Christmas card list.
Never forget that the "E" in ESPN stands for "Entertainment", as in, "Entertainment and Sports Programming Network".
Is "ESPNews" still a thing?
Navy has always been my #2 team. When I was a kid one of my dad's players was a multi-year starter for Navy, and then my best friend played there for Elliot Uzelak for a couple of years. GO NAVY, Beat Army!!
FWIW, he used to come to the Varsity Club in the mid-90's dressed the same way, so he's now pushing two decades. Although, I'm 90+% certain that back then he called himself "Captain Buckeye". And I'm pretty sure that he tried to work us for free beers.
I hate hipsters almost as much as Cartman hates hippies, but I would gladly take this lad over our current three choices.
Well, you are at least partially correct, but Vegas does not always make money regardless of who wins. Although, you are correct about how the spread works, they are not picking winners and losers, they are trying to draw even action. The ideal, of course, is to be in the position of making money on every game regardless of who wins.
"Almost put a hex on the whole damn thing!"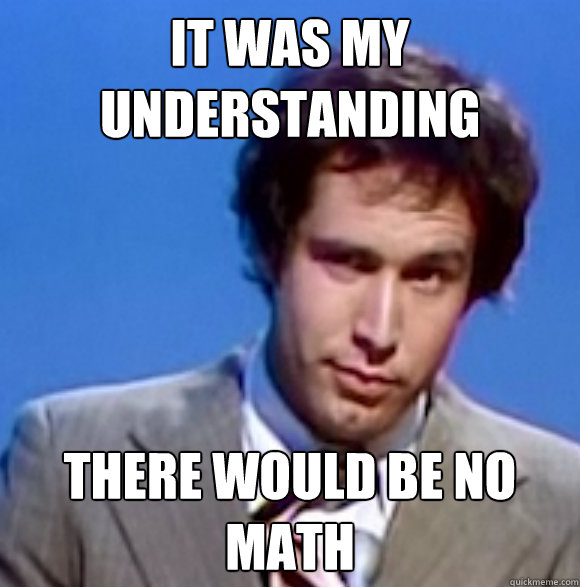 Joey Bosa doesn't get injuries, injuries get Joey Bosas.
I don't want to go all old man and "get off my lawn" here, but, the bowl system itself has made a mockery of bowl games. The idea that a team can labor across the finish line at .500 and get "rewarded" for their utter mediocrity is absurd. There should be a minimum of at least 8 - or preferably 9 - wins to go bowling. I mean seriously, aside from their parents and girlfriends, who goes to some of these games or even watches them on TV? It's like they are simply tax write-offs for the corporate sponsors. We may mock the memory of the likes of the Bluebonnet Bowl but at least they featured teams with winning records (e.g. 1978: Stanford (7-4) vs UGA (9-1-1). Going to a bowl game used to actually mean something.
I'm guessing that if he needed to, The UFM would reach into his pocket and hand Warriner the $330K he just got bumped up.
"I thought this was the trust tree?"
Maybe this? I don't know. What I do know is that the paradigm needs to be "concussions are a natural result of football activity and we need to be looking for them/searching them out", and not, "well, when there is a concussion we will _____" or "when a player suspects he might have a concussion and reports it to us we will ______"
It cannot be expected that young athletes who have a "warrior mentality" drilled into them at every turn will have the sense or judgment to report what may or may not seem to them like an actual "injury", especially when they have literally had the sense knocked out of them via concussion. By definition, the injury impairs your capacity to think clearly and rationally.
Sorry, this topic hits close to home.

You make a number of good points, but without entirely disagreeing with you I would comment that it seems that brain injuries necessarily preclude those suffering from them being able to make the best decisions for themselves and their health. You can bet that a lot of the time that you hear, "I'm fine, it's just a headache" coming from the mouths of football players, those "headaches" are actually concussions.
It would seem to me that at this point there simply need to be regular screenings for concussion by team medical staffs. Whether it's every day or once a week, screening, diagnosis, and treatment needs to be proactive and taken out of the hands of the athletes. Concussions of one degree or another are a natural result/consequence of football at any level, yet at any level beyond peewee league, it is a deomstration of toughness and determination to play through "getting your bell rung", ultimately to the detriment of their health. There are not not going to be concussions so they need to be assumed to be present despite an athlete not reporting them. This just has to stop.
Dynamite play, Sir, dynamite.