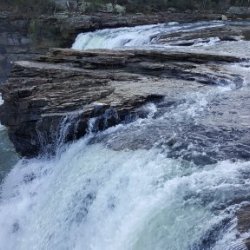 USMC11917
---
Member since 24 September 2012 | Blog
Recent Activity
*did catch the humor, btw..
Sandow if I'm not mistaken. Too lazy to fact check...
It's only phony because of your perspective. I love our country even though we have a lot of flaws in our legislation and leaders. You seem like the type of person that would allow another to fight for you and pay zero respects for those that have laid down their lives for what you experience today. Your life was never guaranteed to be free. That came from sacrifices that started before either of us were born and continue today. That's what I think of when I hear our national anthem. I think of the history and those that came before me. It would hurt to play the anthem at more events than what we do. Maybe folks like you would be able to discern the true meaning of patriotism. Your likely just a troll trying to cast stones in the water and I took the bait.
It is unfortunate that these things happen. I am sure he was in the wrong place at the wrong time. Hell, today we had a father break into his daughters home on mothers day and attempt to burglarize her apartment. Had her electronics all bagged up when he was caught. The world sucks and the wrong doers are having more babies than those that serve a purpose in the world. Its a one way path my Buckeye Brethren.
April fools one day early??
I don't know the kid personally but those comments about loving training don't sound like they would come out of a champions mouth. I know he has a ring but how contrary are his views compared to Urband. At least he acknowledges what needs to be done.
My concerns for Paris are his hands, not his legs or inability to get open. He's young so I don't want to be too critical here but he's dropped just about every pass thrown to him beyond ten yards. (If not every, I'll say a great number of them)
Can't spell Championship without Ohio either. Got to use the O twice, but I'll work on another.
I agreed with MT comments after his redshirt year. HE SPOKE THE TRUTH.
I think what we all can gather from this fellers post is that he designs those websites that contain all of those "key words" that generate click bait material and make absolutely no flipping sense.
Looks like the current Mark Hamil to me.
That's cool SEC...I am counting victories against Texas AM and Missouri in our versus column. We now have a winning record against their conference!
Laughs...that is a pacifist's philosophy right there. I prefer a more direct approach. Fear doesn't keep me silent. I'm a firm believer that you either earn respect through confrontation (when necessary) or at least establish a hierarchy. Granted, my stance depends greatly on totality of circumstances. Of course, the gentleman in this scenario will always believe himself the victor when he never risks defeat.
Nahh
You can ignore cancer and it doesn't go away. Cancer sucks.
I am thankful for every Buckeyes contributions and commitments. I think it Is in poor taste to state a least favorite Buckeye. I will admit beside the obvious JB Shug and the Baus, those that performed at a rate less than expected I would have to say Ray Small and Zwick rank high up there. Two of the most poor representatives of the University have to be Maurice Clarett and Carter's son. I enjoyed Pryor's contributions on the field but I wasn't a fan of his maturity and personality.Though I want to reiterate that I won't say they are least favorites. Something about that doesn't sit right with me.
I swear he runs like Mike Thomas after the catch. Probably more speed but I love the YAC on this guy.
Nevermind, I'm safe. It was McMahon.
To think, I liked playing with the Bears on ole Tecmo Bowl. I didn't know at the time that the H was _ichigain _an. I was young and didn't follow college as much as I did the Browns. I feel dirty for my enjoyment now. I do believe he was on the roster wasn't he?
I don't like how it was done but until there are safeguards on both sides I view this as part of the game.
I was thinking Aspergers.
A 405 pound deadline isn't anything to sneeze at but I would expect the Undertaker could do more weight than that with his size. His height is a hurdle though.
It really doesn't matter...I am taking Bryce Hanes. I want to give the other guys a sporting chance.
I am not thankful that he's dead and wouldn't dance on his grave but I bet his next victim sure is relieved.
Some things are learned and some things are known. Murdering and victimizing people, abusing anyone let alone physically inferior people who can not defends themselves are known wrongs. I don't care what shoes or the distance he has walked. The victims don't care either. All they know is abuse or pain. I don't have to judge him to know his character. Someone else has already done that and that is why he sat behind bars. There was no Clarett story for him. Chic, I know nothing about you so I am not pointing the finger at you in this next comment. I just get sick of the bleeding hearts in this world that want to see the best in everyone. If his family wants to celebrate the positive things in his life, so be it. No one else here knew that person.