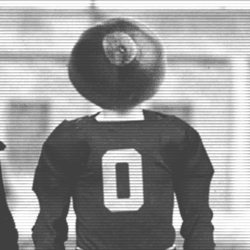 UrbzRenewal
The 43210 (via New Albany, OH)
Member since 20 April 2012 | Blog
Helmet Stickers: 3,321 | Leaderboard
Student at the Max M. Fisher College of Business. I run the Instagram account "whiskyamerica": http://instagram.com/whiskyamerica
Favorites
COLLEGE FOOTBALL PLAYER: Ted Ginn Jr.
COLLEGE BASKETBALL PLAYER: Aaron Craft
NFL TEAM: My Fantasy Team
NHL TEAM: CBJ
NBA TEAM: I play 2k
MLB TEAM: Baseball? Columbus Clippers
SOCCER TEAM: Columbus Crew, USMNT, USWNT
Recent Activity
Kick rocks you guys!
He's coming, so...
Are you using Control-C, Control-V?
I believe he is visiting tomorrow, not for FNL, per his 247 profile.
FWIW, his 247 profile has him visiting here on 7/25 (FNL). I assume that was the VIP info in the bolt that BN just published about TG.
I think Clemson will pick up Settle, since PSU already has Adam McLean.
Miller has insane acceleration, I think Gibson has a higher top speed.
While often misquoted, Bo Schembechler never actually said, "Those who stay will see fireworks," so we're with Bernstein on this one.
It's probably because it's early but I kind of burst out laughing at the office. Happy Friday guys.
James, Jalin, and Jeff Greene tend to be forgotten men. All three are studs.
I think you give him a shot at QB, if it doesn't pan out you move him.
To anyone considering starting the show, the first two episodes suck in comparison to the third. The characters are dark and confusing, but it gets better. It's pretty good, but HBO's fall, winter, and spring offerings are better. Summer tv sucks. The reason it has a Lost feeling to it is Damon Lindelof: http://www.imdb.com/name/nm0511541/
Yes he is. However, you should really cite your source, which I'm assuming is 247, who posted a bolt last night with an update.
He's a high school kid who has to pick what's best for him. There is no loyalty at stake, that's ridiculous and classless to say. It's probably a better idea to keep such things to yourself, this is the type of thing that makes Ohio State fans look bad.
It doesn't seem too mobile friendly. Works fine on the desktop.
I mean, a lot of workplaces still limit employees to just IE.
Seems to work fine for me from Chrome doing exactly that:
Hmmm, I wonder if it were served up via JavaScript if it would work. That may be worth testing.
Like this?
You should be able to click the little link icon on Gfycat and then use the Youtube embed option on the post here. Simply copy the iframe code. I wonder if this weighs on the server any more or less; I would imagine it isn't too different since gfycat seems to be pretty fast. ...Jason? Here's a nice source for those that are interested.
Iframe:
Since Kurelic's prediction there have been two more CB's for him to OSU. Hype train a-growin'.
He's enrolled at UM and on the football team.
Well I think we may be okay here you guys.