Urbz4President
Dayton, OH
Member since 24 September 2012 | Blog
Bubblin' in the cut like peroxide.
Favorites
SPORTS MOMENT: Being present in Ohio Stadium when "The Senator," along with the rest of the 2002 Championship Team, was honored at the Game in 2011.
COLLEGE FOOTBALL PLAYER: The Man They Call Big Bear.
COLLEGE BASKETBALL PLAYER: Mugsy Bogues.
NFL TEAM: WHO DEY
NHL TEAM: Probably the Blackhawks
NBA TEAM: #BronGang
MLB TEAM: Red Legs
SOCCER TEAM: lol whut.
Recent Activity
Not happening. Would love to be wrong, but he's a Tiger.
Coaching ages guys on nearly the same level as the Presidency.
So does this mean Hardman isn't visiting Tuscaloosa???
Nice!!! I wasn't aware of that. I thought after the UA/Army games that it was a wrap. EVEN BETTER.
Saw that. Initially I found this tweet to be encouraging until I realized that "next weekend" Hardman will be in Tuscaloosa.
Agreed. I don't think I ever had even heard of the kid until 2 weeks ago. Maybe less. I have to think that the sudden interest has to be related to the cohesiveness between Meyer's offensive scheme and Hardman's playing style. I suppose this is bordering on redundancy considering my initial post, but I feel as though it's true. LOL.
Yeah, I expect them to slide. It is important to pay attention to the average rating of each of their players and how many commits they have.
Lets look at Georgia for example: Ranked at #12 in the country. However, their average player rating is 91.62 and they only have 14 commits. If they finish their class strongly with another 6-10 players of the same caliber (shouldn't be hard with Smart), they will probably be top 5.
Same scenario goes for Clemson at #19. 13 commits with an average of 91.14
Regardless of where TTUN ends up, its safe to say that they should finish top 10 with a HELL of a class.
I believe we will finish top 5, but we will not have the #1 team when all is said and done. We've had big-time players jump ship and we've missed on a couple others.
I've always pulled for Michigan in most circumstances except for when we play them. I want to see OSU and Michigan being #1 and #2 every damn year until the last game.
Right? To be honest, I hadn't really paid much attention to what TTUN was doing or where they were ranked.
His numbers are awful and he isn't even ranked in the top 250.
This deserves a grey box. #booom
Unfortunate, but it's the right call. Meyer would have never heard the end of it had he let him play. Still grateful for Diesel's services. Here's to his success at the next level.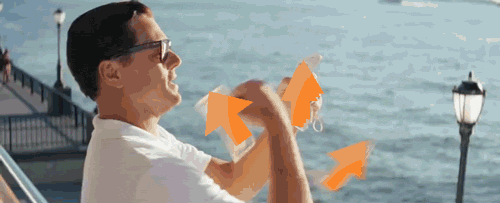 Cardale has to be sick of these late-night phone calls.
I wouldn't read too much into it. I think he's more or less speaking of more days to come where his mom's day has been made by enjoying her son's success. Call it blind optimism, but that's how I took it. Considering how tight he's been with his recruitment, I wouldn't think he would tip his hat in such a blatant manner.
Yeah, losing Tom Herman has been great.
I met Larry before Urban's first Spring Game a few years back. He was very kind. I forget how our conversation actually went, but I remember him saying "I'm just a retired school teacher trying to have fun." I also interacted with The Big Nut at the National Championship celebration in January. Really, really nice guy too.
I think all of the "Super Fans" are somewhat self-indulgent and I will be the first to admit that they annoy me. Nonetheless, I haven't found anything egregiously negative in my personal interactions with them.
The only complaint I have about Dantonio is his willingness to pull scholarship offers from players who visit schools without his permission. Granted, I guess thats his right as nothing is promised to these kids until they sign, but its kinda shitty. It didn't work very well for Hoke at Michigan.
Personally, if I happened to be a head coach, I would want my players to take their visits elsewhere. I'd only want people who were fully in.
Too bad none of this matters.
Miami is one of the worst jobs in the Power 5. Their facilities are absolute garbage and NO ONE shows up to their games, which are played in a stadium 45 minutes off campus. Sure, they're located in very fertile recruiting territory, but Ohio State, Florida and Florida State own that area now (mostly due to their lack of facilities and shitty game-day atmosphere).
#HotTake:
Baylor and Notre Dame losing was HUGE.
Oklahoma is in. They should be. The Bedlam performance was monumental. That offense is great, so is the defense. Now is when I could lament our not hiring Lincoln Reilly, but I digress.
Whoever wins in Indianapolis is in. Part of me wants to think that MSU blowing out Iowa would be good, makes our loss look better. But I also think the commitee probably wouldn't want to see a potential rematch of the MSU v. OSU game. Nor would they want to see a potential Big Ten vs Big Ten national championship game.
Florida losing tonight vs FLA State is huge.
If they beat Alabama, we could be in.
If Clemson loses, we could be in.
If Clemson AND Alabama lose, we're absolutely in.
In short, could we be in? Yes. Teams would need to lose. Would it have helped if we were dominant all year and then lost to MSU? Yes. But other than Rutgers and Michigan, we looked like shit.
I hate to admit it, but the Ohio State brand helps. We get televisions turned on.
It's college football. Anything is possible.
It's that hard hitting inside info that I bring to the table that keeps me around here.