Urbz4President
Dayton, OH
Member since 24 September 2012 | Blog
Helmet Stickers: 563 | Leaderboard
Bubblin' in the cut like peroxide.
Favorites
SPORTS MOMENT: Watching Jim Tressel being lifted on to the 2002 Championship Team's shoulders and the roar from Buckeye Nation in person at The Game in 2011. Gotta love JT.
COLLEGE FOOTBALL PLAYER: Shouts to Joey Bosa.
COLLEGE BASKETBALL PLAYER: Mugsy Bogues.
NFL TEAM: WHO DEY
NHL TEAM: Probably the Blackhawks
NBA TEAM: #BronGang
MLB TEAM: Red Legs
SOCCER TEAM: lol whut.
Recent Activity
Thats what she sai...
As much as I want that to applicable here, it isn't.
I feel almost the same way. I wish the B1G were more competitive. You can this from my list above.
Does anyone have any idea how much crack George Clinton has smoked in his life? Clearly he's still on the pipe if he's approving of anything Michigan.
I couldn't agree more, Hyde. If it goes to an 8 team playoff, you'll begin to see teams not playing certain players in the last few games of the year.
1. OSU
2. Michigan State
3. Penn State
4. Wisconsin
5. Nebraska
6. Iowa
7. Indiana
8. Rutgers
10. Maryland
11. Northwestern
12. Illinois
13. Purdue
14. Michigan
Clearly, I have an affinity for quality football teams. This might be a more accurate list for "Most Respected to Least Respected."
Michigan came in dead last because of science and fuck off.
$25,000 for having a graduation rate between 65 and 84 percent; $50,000 for having a graduation rate higher than 84 percent
$25,000 for having a .930 academic performance rating or higher for the school year
LOL. Not much incentive to play school either.
Also, lets keep in mind that if Nebraska wins out, they may be nearing the Top 10 by the time the B1G Championship Game rolls around. If we dominate that game, there is another strong talking point for our resume. I can remember Coach Meyer saying he wanted "an angry, pissed off football team" during his first fall camp. I think that he finally has what he is looking for. There is no entitlement this time around. We need to prove every week we are worthy. I'd almost rather be in "come from behind" mode than sitting at number 4 or 5, just trying to not lose.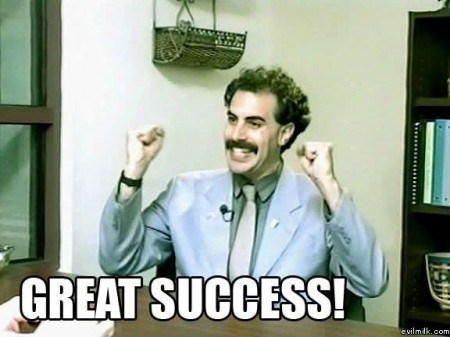 Im completely fine with not being part of the B1G anymore. I'd love to be independent and play a schedule like Notre Dame does. With this exception: Instead of playing schools like Rice, we would throw the top tier B1G schools in there.
Probably not.
I just don't see UM landing either Harbaugh (they've both had great success in the NFL very recently and are paid as such) and I don't see any reason for Miles to leave LSU.
I think hiring Narduzzi, who is a bit of a celebrity due to his defense last season, would make a better impact all around than a lower tier head coach elsewhere.
With all of this coaching replacement discussion, it makes it even more apparent how big of a home run we crushed hiring Meyer. Its a great time to be a Buckeye. Thats the kind of grand slam UM is going to be looking for, I just don't think they'll have the opportunity to pull it off.
Also perfectly valid points.
Although Dantonio's time at OSU was limited, lets keep in mind that between 2001-2003, he won a National Championship and built one of the best defenses OSU has ever had. That has to make for a strong connection to an institution.
The man does hate UM more than any other human in history other than Woody Hayes. Let us not forget either, Dantonio has never smiled.
Lets not forget this happened.
I hope it does happen because it would be great for them. I might get downvoted into oblivion for this, but I want Michigan to flourish. I love our rivalry with them. Its one of the oldest, most historic rivalries in all of football. Im certain that we will beat the piss out of them this year, but victory doesn't taste nearly as good as when they're a strong national contender. I want them to be a top 10 team, year in and year out, so its just that much sweeter when we beat them every November. Nothing feels better than crushing a Michigan National Title dream.
Currently, its like beating up on the scrawny neighbor kid next door. While fun, it doesn't make you look or feel as good as beating the biggest kid on the block.
Also, I think his name rings loud enough in the College Football world that most Michigan fans would see his hiring as a major upgrade. While not as major as our hiring of Urban Meyer, it might be dramatic enough to people back on the bandwagon, get some recruiting attention and get some tickets purchased.
I have a feeling he won't even see the end of the season.
I agree. Granted, those 5.0 sacks per game were against seriously inferior opponents.
BUT, the point is that our Offensive Line played sound fundamental football. You can see the improvement.
I agree. But unfortunately, its just the future of the professional game. Each year, players get bigger, faster and more dangerous. Hell, look at Jadaveon Clowney. Dude is 6'5", 266 lbs of pure muscle and runs a 4.53 40. You have to look out for these guys. The "concussion syndrome" is a real thing. I'm glad the more stringent rules exist.
HOWEVER, if the NFL wants to make the game actually watchable, they're gonna have to make sure the officials are making the right calls. I've seen way too many shoulder to shoulder contacts that got called last season.
We should go Independent.
...I'm kidding. Well... Kinda.
If you remember classic Adam Sandler cinema: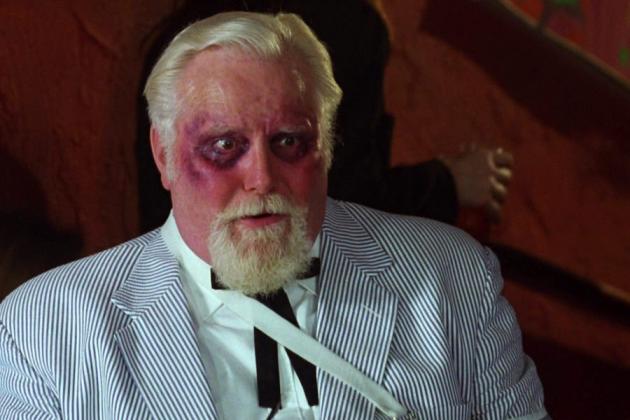 I'm really struggling to grasp what you've written here.