Urbz4President
Dayton, OH
Member since 24 September 2012 | Blog
Helmet Stickers: 812 | Leaderboard
Bubblin' in the cut like peroxide.
Favorites
SPORTS MOMENT: Watching Jim Tressel being lifted on to the 2002 Championship Team's shoulders and the roar from Buckeye Nation in person at The Game in 2011. Gotta love JT.
COLLEGE FOOTBALL PLAYER: Shouts to Joey Bosa.
COLLEGE BASKETBALL PLAYER: Mugsy Bogues.
NFL TEAM: WHO DEY
NHL TEAM: Probably the Blackhawks
NBA TEAM: #BronGang
MLB TEAM: Red Legs
SOCCER TEAM: lol whut.
Recent Activity
DUDE!!! Thank you so much!! I was able to order one!!! ELEVEN WARRIORS IS LIFE.
Yeah, I've struck out online, at the Buckeye Room, Dick's, ect.
I just really want something OSU related that has a playoff connection. I'm sure I could find something by J. America, but that shit is really crappy quality.
There are a few Nike products available that match my criteria, but this gift is for a 63 year old man. A lot of that really colorful, graphic looking gear he wouldn't wear.
Btw, I realized that I posted this under "Ohio State Football", if this would be better suited for another forum, modz, feel free.
Those two things are the only things that matter! LOL.
95 eh? Unfortunately, I was 15 when Mikey died, never got around to seeing him. #buzzsaw
The Werks are really good these days, as far as Ohio jambands are concerned.
On the more broad scale, Widespread Panic is my favorite band to see these days. I've done a few tours and several city runs. I used to live in San Francisco, so I've seen Phil and Friends, Ratdog, ect more times than I can remember (no comment.) Did a Disco Biscuits tour, a bunch of STS9 around the eastern US and some Santa Cruz shows at the Catalyst.
2004-2013, my main focus in life was probably centered around shows. I had a great time, but I'm getting older and I'm sober now and back in school. I haven't seen Panic since the Louisville run in 2013. I'm itching for some crunchy Herring flows and Schools bombs, but the Midwest got fleeced for Spring 2015. I'll catch em soon.
This is my game day jersey. Picked it up a few years back at Cardboard Heroes. I don't know if they still make it or not. Mine has been worn a ton of times and is still in great condition.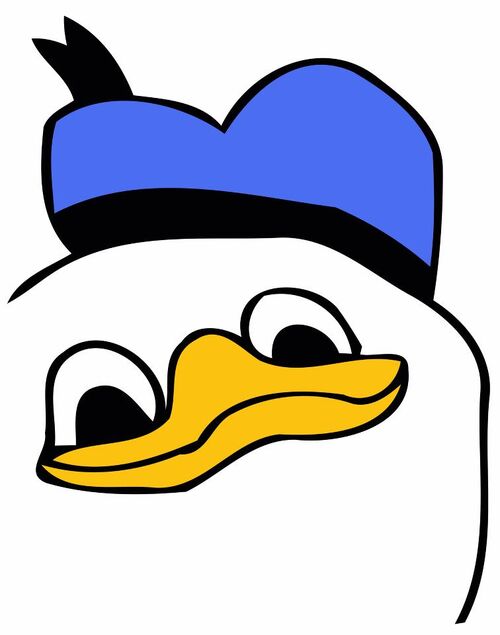 I think that means Bosa just needs to make one more First Team All-America list to be a Concensus, right?
Whippin' work. Hallelujah.
I waited on Nick Mangold a few years back. I was working in a fine dining establishment in Centerville and he came in with his family. He came in first by himself. Being the typical judgemental waiter, I saw him and thought "Great, who let this fucking guy in here." Giant, unkept beard, unkept long hair, sweatpants. Then as he gets closer, my inner monologue changes to "Holy shit. That's fucking Mangold!!"
Proceeded to wait on him and his family, acted as though I had no idea who he was. Super gracious and kind, both him and his family. Of course he paid the bill. When returning the check, I very quietly said to him "Thank you, Mr. Mangold. Been a big fan of yours for a long time. It's a real pleasure." And shook his hand.
I wrote "Go Bucks!" on the credit card slip before I handed it to him. Excellent tipper, btw.
If I were a head coach at a major D1 University, I would offer that kid. I'm dead fucking serious.
I'd agree with you if he were projected to be drafted in the 3rd round or later. But I wouldn't be the least bit surprised if he ended up being the #1 overall pick. If not, absolutely Top 10. That's a whole hell of a lot of Fun Coupons.
I haven't heard anything regarding this.
Absolutely. Follow @ReeseClarett13 on Twitter. Or at least check it out. Such an inspirational person today.
Herman deserves $900K plus. No question.
I'm not sure what these mistakes you speak of are. LOL. Other than that weird wildcat play where it looked as though Jones was trotting off of the field, Marshall took the snap and it went nowhere.
I was there as well. Pretty impressed with the stadium. I thought it might have been the largest enclosed building I have ever been in. It's mammoth.
I was thinking that the natural acoustics weren't that good. TBDBITL sounded bad and you know it wasn't the band's fault.
Crowd was very loud, considering the OSU fans numbered probably around 40,000. It was hard to gauge considering that I was screaming at the top of my lungs as well. But at no point would I ever say it's louder than the Horseshoe at night with a sellout crowd on a crucial defensive 3rd down. No stadium is that loud. Ever. My only qualm is that the crowd at The Shoe is inconsistent. They aren't loud from kickoff to the final seconds of the 4th.
The music played by the DJ (MC?) was way the hell better than The Shoe. I heard French Montana, Rick Ross, A$AP Ferg, Chief Keef and Bobby Shmurda at Lucas Oil. Whoever is in charge of the music at Ohio Stadium should be shot. The same washed up songs from the Early 2000's, all the time. I get it, it's a family friendly atmosphere, but Ill never forgive them for playing an entire Spice Girls song from front to back when we were getting pummeled by Virginia Tech. I still want blood for that.
Loved the facilities, would go again any day of the week. But The Shoe reigns supreme for me.
Note: if we could get all of those 109,000 OSU fans at home games to act like those 40,000 fans at the championship game, we'd be in business. Especially during noon bangers.
FYI, your opinion is the only one that I care about for the next 3-4 weeks. Really glad you're one of us!
As a self proclaimed Nike fanboy and sneaker addict, I can say that players and staff are often given articles of clothing that are PE (Player Exclusive). That could very well be one of those.
Another thought: Cameron Johnston might end up being the MVP. Field position will be huge and man, I can't begin to say enough about how much of an asset he is to us. Those punts last night were straight butter.
I should also add the location of the Sugar Bowl. I expect a Crimson Tide to Buckeye ratio of fan attendance in NOLA somewhere along the same lines as Buckeye to Badger ratio in Indianapolis.
Also, while I hope we dedicate more than adequate coverage to Amari Cooper, I hope we don't over commit.
In addition, we need to strike fast and very early. They will be rotating D Linemen in and out all night. We will need to have a somewhat substantial lead and then have a couple very long, grinding drives so that our D Line can rest up to try to help compensate for our lack of depth.
O Line and Herman will need to play the game of their lives.