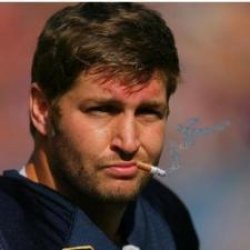 UrbanPirate
---
Columbus, OKC, Chicago, Phx, Kalamazoo, and back (via Marshall, TSUN)
Member since 07 February 2013 | Blog
Helmet Stickers: 567 | Leaderboard
Voting Record: 888 / 57
Max M. Fisher College of Business '10
Favorites
SPORTS MOMENT: November 18, 2006
COLLEGE FOOTBALL PLAYER: Chris Gamble, Teddy Ginn Jr., Sanzenbacher
COLLEGE BASKETBALL PLAYER: Evan Turner, Aaron Craft
NFL TEAM: Chicago Bears
NHL TEAM: I prefer floor hockey
NBA TEAM: Bulls & Thunder
MLB TEAM: Chicago Cubs
SOCCER TEAM: Team America
Recent Activity
How firm thy friendship
I was going to say the same thing 407... "So what did we learn from all this?"
Has anyone seen a mock draft position for Grant?
Can't say enough about the guys who give back on their own time, and from the sound of it this wasn't an OSU team volunteer thing. Good work Cardale, way to be a leader!
Perhaps it's worth noting that Wilcher is an alumn of TSUN, and played for Bo.
Does it look like I give a shit? About anything?
Bingo, well put. When I look back at the Tress era, I always felt as though we had a top notch program with a coach that was among the best and that, if things fell into place all around us, we always had a chance to bring it home. But today, with what Urban has built up in such short order, I feel not just among the best, but that OSU is on the cusp of true untouchable greatness. It's a whole new level now.
Anyone know offhand how many players we sent the last couple years? Four been about par?
I don't know guys, I still think we didn't have nearly the number of commits back in July as we should have.
Funny that the best most of them can come up with is something to the tune of, "Bad decision, OSU is so talent rich you may not play. Should have come to Michigan where bench warmers can start!"
I would have never guessed that was Redford! I'll definite check that one out
It ain't gonna be Cardale
Hey, PJ Fleck has that team headed in the right direction.. But seriously, he kinda does.
McGahee wasn't the starter going into that season; I believe he was RB2 or RB3 on the depth chart until after Frank Gore was injured.
...not that this sorta thing is all I think about all day, every day, or anything...
Thank you thank you!!
Seriously, and I say this with full awareness of my fanaticism, these drive-thrus are such a gift when it comes to watching (and rewatching, and rewatching) these games! It used to be a full evening's commitment to sit down and study film, but now I can roll tape on my lunch break!
Don't forget about the 2016-17 home and home with Oklahoma!
Gosh, sensory overload for y'all! Tears of joy must be on full throttle! Congrats Buckeye parents!
Respectfully have to disagree with the consensus here. Sure the OSU D needs to play well for us to expect to win the game, but the Oregon offence is going to do what they do: put up points, and do so fast. I don't see us holding them to under 30, even with a few turnovers and stops, I think it'll be up to 12 gauge and the boys to hang around and eventually wear down Oregon. They proved last game that they can keep their heads up and stick to the game plan even when trailing-this I believe will be the key to victory!
Go Bucks
Maybes the best, most straight forward hindsight on the matter I've heard. And as you said, focus on the good times-congrats Tress!
When I was just a wee little lad, my dad took me to an Oklahoma Sooners game verses some school called Bowling Green that featured a QB named Josh Harris (I think) with an offense and young couch that made the match up more than the cupcake they expected when putting BG on the schedule... Crazy how far we've all come since then