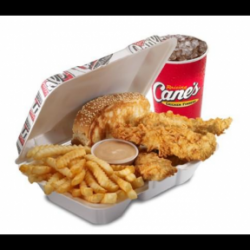 UrbanCulture
---
Member since 27 March 2012 | Blog
Helmet Stickers: 3,718 | Leaderboard
Voting Record: 567 / 28
Favorites
SPORTS MOMENT: Holy Buckeye.
COLLEGE FOOTBALL PLAYER: Ben Hartsock
COLLEGE BASKETBALL PLAYER: Je'Kel Foster
NFL TEAM: whoever is playing the Patriots
NBA TEAM: Whatever team Oden is on (future Heat)
MLB TEAM: The New York Bankees
Recent Activity
What about a record of how ur comments have been voted? #ofTimesUV'd ...#ofTimesDVd.
I believe OSU offers a 40 year plan too...
I was thinking the same thing. Was typing out "I can't wait for the first big hit between Yeldon and.." And couldn't really decide on a name. Bosa maybe? Lee is a big hitter as well.
Like all the matchups besides the vomit-inducing Arizona vs Boise St
Agree except for the two three and drives where we tried ran up the middle and tried weird wildcat stuff in the third quarter
He was going to commit soon, but recent trips to bama probably got him reconsidering a little bit. Probably wants to see a little more from them before pulling the trigger
Gotta feel sorry for the dude the dropped an easy INT the play before the GW touchdown
Agreed. Was mainly signaling out Scott and Thompson
Props to the Freshman for bringing us back into the game. Expect MUCH better play from our seniors if we wanna compete late in the year.
Also Minnesota went from 25->25 after losing to us
and from 18-> unranked after losing to wisconsin. Dafuq
This sucks. If TCU can jump FSU after beating an unranked team maybe be we can after beating a ranked team?
Yeah, I think if you let him focus on just one positional group, he would be a fine coach. Give him more responsibility than that though, and he is in way over his head.
Durkin. Here is Fickell's resume since the turn of the decade.
2011-Head coach of one of the worst teams in OSU history. Poor clock management may have cost us a game or two.
2012-DC of a defense on an undefeated team, but got obliterated by offenses such as Indiana.
2013-DC of one of the worst defenses in OSU history. With a competent defense, OSU wins it all and it aint close.
2014-While still DC, he isn't focusing on the secondary which has seen marked improvement. Instead he is focusing on LBers and front 7 as a whole, which has been shredded in the run game in a lot of games this season.
See a pattern?
Doesn't matter how they compare at different times in their career. We play games in the present.
Is it strange that now that fickell has less Defensive Coordinator responsibilities now that ash is here, and can focus on the front seven more, that the run defense has suddenly become a weakness?
Needed that 30-10 halftime lead. Also didn't need every single break to go FSUs way
Dropped touchdown---> missed field goal---> closer than needed game at half
When we gonna find ourselves a reliable punt returner
When we gonna find ourselves a reliable punt returner
Coulda been up 21-0 and force them to throw to catch up :/
Please don't shut down the playbook now that barret through a pick