Urban_Can_Recruit
---
Member since 13 April 2012 | Blog
Helmet Stickers: 1,033 | Leaderboard
Favorites
COLLEGE FOOTBALL PLAYER: Dontre Wilson
COLLEGE BASKETBALL PLAYER: Sam Thompson
NFL TEAM: Pittsburgh Steelers
NHL TEAM: Columbus Blue Jackets
NBA TEAM: Cleveland Cavaliers
MLB TEAM: Cincinnati Reds
SOCCER TEAM: Can't tell if trolling, or just stupid
Recent Activity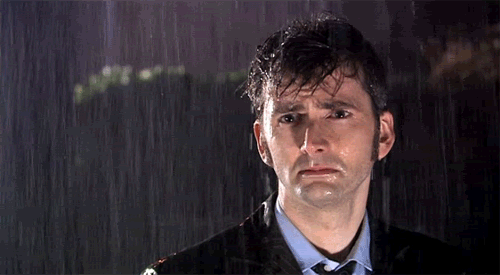 Why would he play with Kentucky? I mean who plays with Kentucky on NCAA?... Anyone?... (Cricket Noises)
Honors and Scholars at Ohio State is excellent. I'm part of it was at the Honors and Scholars day last year. Tell your son congratulations from me and the rest of Buckeyenation and welcome to the family.
Should have responded with https://www.youtube.com/watch?v=9m0smgVgbwM
Burrow does more DMing then public recruiting. Trust me, he's recruiting.
Wow you totally get it...
Is LeBron coming back? Lol
Dont think Matthew is saying it as a negative. He's saying coach thinks of them as his children which is actually a very good thing and shows that Matthew has a lot of respect for him. Don't think he was playing or joking or poking fun of Meyer or anything. Just my two cents tho.
Thats a really bad list...
Hid dad actually grew much closer to Urban than Kelly over the process. His dad was happy with the decision, just being in the media and national exposure isn't for everyone. Some respond in different ways.
Did you have any part in the recruitment of Justin Hilliard and Jashon Cornell to Ohio State? And if so, what did you say to them?
That was me and I was making fun of "those" fans ...
I disagree. Dean could play S at the next level. IMO they take another CB in Whitehead and I see EGW as on offense anyway.
This was before Jashon Cornell visited here right? Cause thats him in the background who says "Michigan State"
QB : Burrow
RB : Harris, Scott
H-B : Glover-Williams
WR : Kirk, Jefferson
OL : Burrell, Schmidt, Allen, Daniels
TE : Clark
DL : Sweat, Cornell, Wilkins, Jones, Fullwood
LB : Hilliard, Baker
DB : Dean, Whitehead, Green, McFadden (Kendrell)
LS : McCullough
(23) Total Commits
Nobody is going to want to join because they know I have this league on lock already. ; ) (Challenge has been given)
Nunez and Gibson would be the dream.
Almost got ran over by Cardale Jones couple months ago. He thought he was on the 1st floor, but I was getting on on the 4th. He wasn't paying attention and almost trucked me. He apologized afterwards and laughed, but it was all cool. Cardale is gosh dang huge if you haven't seen him in person. I have several stories cause alot of the football players live in the same dorm as me.
I feel the pipe dream would be to land Nunez at QB and Gibson as a QB/WR (ATH)
In other news, Joe Blowjob should go fuck himself. We are THE Ohio State University. Deal with it!