UrbanBuckeye
---
from Columbus
Member since 17 June 2013 | Blog
Helmet Stickers: 971 | Leaderboard
Voting Record: 1570 / 93
Born and raised in Columbus!
Favorites
SPORTS MOMENT: Watching Ohio State take down Alabama, and then dominate Oregon. Unreal season!
COLLEGE FOOTBALL PLAYER: Braxton Miller (present), James Laurinaitis (past)
COLLEGE BASKETBALL PLAYER: Jae'Sean Tate (present), D'Angelo Russell (past)
NFL TEAM: Cincinnati Bengals
NHL TEAM: Columbus Blue Jackets
NBA TEAM: Cleveland Cavaliers
MLB TEAM: Cincinnati Reds
Recent Activity
Good lord, Urban. Take it easy on the rest of the country!
Couldn't imagine my own child battling cancer... I'd be an absolute mess. So much respect for Devon and Leah Still.
My dad met Pat's parents at a game sometime mid-last-season and they've been in contact ever since. Sound like great people!
Sorry to drop the bass on you, BassDropper. Good minds think alike?
Not including my current school (The Ohio State University), I'd probably check out:
-Alabama
-Georgia
-Stanford
-Texas
-UCLA
That's a lie. You told me at one point in another post, "Coming from a Cavs fan (referring to me)...", which comes off as a jab and dare I say condescending much? I just don't understand the point you're trying to make. Congrats on being a Lakers fan and being more knowledgable (or whatever) than the rest of us.
I had the pleasure of working with Jahred at the RPAC (he interned there through TOPS) this past spring semester. What an awesome kid he is. That guy loves Joshua immensely. The Perry family is special, you can just tell.
What stood out to you the most about Ohio State's 3 game stretch (Wisconsin-Alabama-Oregon)?
I always think of Brick when I think about Kerry Coombs.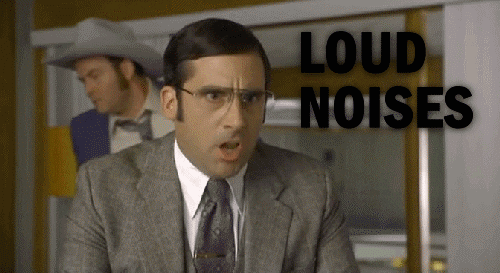 Back when I had my Golden Retriever, it made me sick to my stomach every time I saw her in pain, so I know it can be hard on the owner. Hope your friend is back to full health soon!
My hopes aren't high with Gary. TTUN hired his high school coach, on top of Peppers and Bushell-Beatty being former HS teammates of Gary. They'll need all of the stud recruits they can get if they want to catch up to the Urban Express.
I've had the pleasure of meeting Clarett. He's very approachable and well-spoken, like in this interview. Would've loved to see that man play 3 or 4 years at tOSU, but I'm glad he's become a good man from learning from his struggles. Buckeye for life.
I'd love to see Greene, Grimes, Bosa and Farrell commit ASAP because I'm greedy and impatient.
Wearing #1 as motivation to remind him of how many teams passed on his talent?
He was a great baseball player. I graduated two classes before Conner at Scioto. He played centerfield and could throw straight up darts to home plate from deep center. Huge arm. Very happy for him. Humble kid.
I tend to agree that Okafor is going to be a bust (in terms of where he is projected). I think he'll be an elite low post scorer, but he really isn't anything special otherwise. Awful free throw shooter, average defender at best, average rebounder given his size, limited athletically, etc. Anyone else agree or am I dropping a #hot #take?
In regards to our boy, Russ, I will be happy if he goes anywhere but New York (basically hope he's a top 3 pick, which he should). I guess he and Melo would be fun to watch, but that team is trash otherwise. Wolves, Lakers and Sixers all have some raw, but very talented young players that should make DAR's life a bit easier down the road.
Poor Vincent Smith.
You mean Urban Meyer isn't perfect?
Stuff happens. Hope Urban and Shelley can get that fixed up as efficiently as possible.
Blanchard is dream girl material. +1
Can't go wrong with any of the 3 QBs, IMO. Each one gives a defensive coordinator problems in different ways. Unique situation.
Barrett: fantastic at reads, accurate, most "pure" QB
Miller: possibly the best athlete in college football, a guy that athletic has to see the field or else his eligibility is being wasted
Jones: all of the physical tools in the world, highest potential of the bunch as an NFL QB
---
I'll add this about Barrett: Players seem to absolutely respect JT. He's got that silent, but bold charisma that seems infectious. I think people sleep on how impressive it is that he broke Drew Brees' B1G total touchdown season record as a redshirt freshman. Crazy to think we could have as many as 3 more seasons of this guy. I love all 3 QBs and can't wait to see how Urban utilizes each one in the future. With the (inevitable) blowouts coming this season, whoever gets second string honors should still see a good bit of playing time, so it's not like the winner of the job will be hogging snaps.
Gronk
More power to him if he'd rather be at UK. The Urban Express will keep on rolling regardless. On a different note, I'm looking forward to seeing his HS classmates, Erick Smith and Marshon Lattimore, being ballhawks in the future Buckeye secondary. Erick has already shown flashes of what he can do and Marshon simply just needs to stay healthy. Lattimore has the raw athleticism and ball skills that should make him a great player. The Glenville Tarblooder future still looks bright.