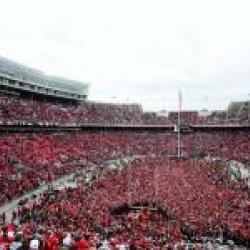 Urban Nation Army
---
Columbus
Member since 23 June 2013 | Blog
Helmet Stickers: 2,910 | Leaderboard
Born and raised a Buckeye. Currently attending The Ohio State.
Favorites
SPORTS MOMENT: Ohio State beating undefeated M!ch!g@n in basketball in 2013 / Ohio State undefeated 2012 football season
COLLEGE FOOTBALL PLAYER: Braxton Miller / Jalin Marshall
COLLEGE BASKETBALL PLAYER: Aaron Craft, now and always
NFL TEAM: Bengals
MLB TEAM: Reds
Recent Activity
UPGRADES: Fans using an Ohio State University Student Football ticket for admittance to any home football game will be
required to show a valid autumn semester BUCK ID or OSU Dependent Spouse ID at the gates for admittance. To obtain a
ticket which does not require a BUCK ID for entry, the student ticket must be upgraded to the public price, in person only, at the OSU Athletic Ticket Office in the southeast corner of the Schottenstein Center.
Single game upgrades will be available beginning Monday, August 18, 2014. Upgrades will be facilitated during normal
business hours only; upgrades will NOT be done the day of any game – No exceptions. Only the original student ticket
purchaser may upgrade their student ticket by presenting their ticket along with their valid OSU BUCK ID at the Athletic Ticket
Office. Please Note: With premier game pricing, upgrades for the premier games (Virginia Tech & Michigan) will be more
expensive than upgrades for regular priced games.
http://www.ohiostatebuckeyes.com/tickets/pdf/m-footbl-student-info.pdf page 3-4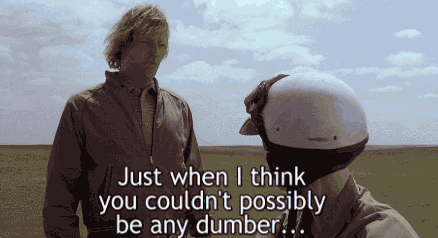 Ohio State Continues Effort To Remove All Waters From Campus

— The Fake Lantern (@TheFakeLantern) July 24, 2014
Lewan is off in the background laughing. #MichiganMen
Did someone say Nick Bosa?
"Did I ever tell you about the time Nick Bosa showed up at my daughter's wedding? You know my daughter, she's a beautiful girl. Well, Bosa shows up and you know he's a big fella. Well, he's standing right between me and my daughter at the ceremony. He's got no right to be there, but he's drunk and he's Bosa. Well, long story short, the priest accidentally marries me and Bosa. We spend the weekend in the Poconos... he loved me like I've never been loved before."
Meyer also confirmed Ezekiel Elliott's wrist surgery and said he expects to have the freshman running back in practice some time next week.
I like your thinking... Unfortunately we only have 3 more years of Zeke
You too? I'll one up you I live just off Marshall Road.
It's awesome that they have to have coaches furiously pulling them apart even after the whistle. Love that competitiveness.
Mike Thomas on Gareon Conley
Marotti just said he's in the 320's. Still a big boy, but they're getting him in football shape.
Hate to spoil this for you, but:
http://www.elevenwarriors.com/ohio-state-football/2014/08/38322/video-ohio-state-football-training-camp-8514
Erick Smith looks like Roby at 1:44.
"I saw Jamarco Jones, Demetrius Knox and Brady Taylor," Meyer said, naming off the three offensive linemen. "I looked them right in the eye and said, 'You're not reshirting. You're playing.'"
http://www.news-herald.com/sports/20140412/ohio-state-football-notes-urban-meyer-not-impressed-with-offensive-line
A Heroine may have been involved, but heroin was not.
Ummmmm..... Peppers, obviously!
He could have gotten a lot more than failure to comply.