The Urban Legend
---
Member since 05 February 2014 | Blog
Helmet Stickers: 550 | Leaderboard
Favorites
COLLEGE FOOTBALL PLAYER: Troy Smith
COLLEGE BASKETBALL PLAYER: Mike Conley JR
NFL TEAM: Browns
NBA TEAM: Cavs
MLB TEAM: Tribe
Recent Activity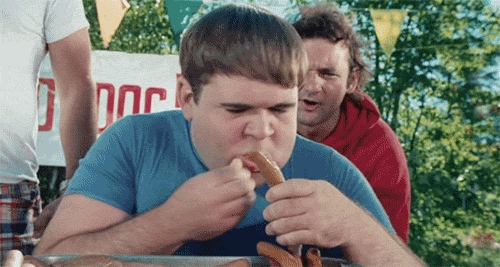 Hmm a vodka Sam+shirtless Rutgers fan mixture doesn't sound like a bad idea. Commando it is!!!
*Tell my wife I'm sorry.
I thought about that. But then I figured it wouldn't go over to well with the neighbors when I do my ritual flag wave outside after a victory.
That sweet sweet music of Kenny G gets me every time
Let the nightmares commence
Hate to be that guy but he spelled Bert wrong in his tweet...
Tough question. I was a little asshole kid when I found out and told both my younger siblings. I guess it depends on the kids maturity. If you're even considering it I feel it should be about that time.
Ha just read an article on The Hefty Lefty. Seems like a good dude.
Well played. Well played.
I also have always liked the simplicity of TP.
I'm gonna cheat and go with Boom and Zoom.
If the team can pull it off this year there is absolutely nothing ESPN, the SEC or that hating ass friend everyone has can say to take away from their accomplishment. I didn't think I could possibly root harder for the Bucks but the injury to Braxton has put me into another gear.
Well put M Man. It was just a horrible knee jerk reaction on my part.
I honestly was never a huge Braxton fan. Kind of felt he was just an athlete (an incredible one at that) trying to play QB. But his toughness and determination during the Clemson game completely changed my mind on him. The kid has tremendous heart and now to see how loyal he is to Buckeye nation completely puts him on another pedestal. Easily my 2nd favorite QB behind the legend Troy Smith.
I am devastated for the guy. I can only imagine how he is feeling right now. Get well Braxton. You have all of buckeye nation in your corner rooting for you.
And boom goes the dynamite season.
No updates on receivers? Not sure if that's good or bad but I will take it as a positive.