The Urban Legend
---
Member since 05 February 2014 | Blog
Helmet Stickers: 577 | Leaderboard
Favorites
COLLEGE FOOTBALL PLAYER: Troy Smith
COLLEGE BASKETBALL PLAYER: Mike Conley JR
NFL TEAM: Browns
NBA TEAM: Cavs
MLB TEAM: Tribe
Recent Activity
Tisk Tisk Tisk. Looks like someone is a touchy turtle.
It's 11:41 PM. I'm drunk, Michigan still sucks, and I have no idea what I just read... Damn it feels good to be a gangster Buckeye.
Think I might go with some Leinenkugel Summer Shandy before it goes out of season.
Welcome to our home. Here have some JUICE.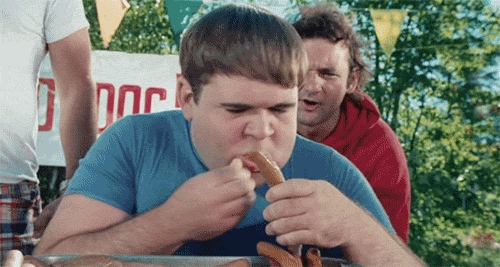 Hmm a vodka Sam+shirtless Rutgers fan mixture doesn't sound like a bad idea. Commando it is!!!
*Tell my wife I'm sorry.
I thought about that. But then I figured it wouldn't go over to well with the neighbors when I do my ritual flag wave outside after a victory.
That sweet sweet music of Kenny G gets me every time
Let the nightmares commence
Hate to be that guy but he spelled Bert wrong in his tweet...
Tough question. I was a little asshole kid when I found out and told both my younger siblings. I guess it depends on the kids maturity. If you're even considering it I feel it should be about that time.
Ha just read an article on The Hefty Lefty. Seems like a good dude.
Well played. Well played.
I also have always liked the simplicity of TP.
I'm gonna cheat and go with Boom and Zoom.