Unky Buck
Boardman, OH
Member since 13 July 2012 | Blog
Helmet Stickers: 11,124 | Leaderboard
I live in an apartment that I rent in the city. I do lots of things for a living and I am content on not having an office. No wife, which is a long story. No kids either, which is an even longer story. I also have more nose hair than my brother.
Favorites
SPORTS MOMENT: 2002 National Championship team - was my 3rd year at OSU
COLLEGE FOOTBALL PLAYER: Tie between Eddie George and Joe Germaine
COLLEGE BASKETBALL PLAYER: Aaron Craft
NFL TEAM: Buffalo Bills
NHL TEAM: If I must pick one...Pittsburgh Penguins
NBA TEAM: Cleveland Cavaliers but I don't care for the NBA
MLB TEAM: Cleveland Indians
SOCCER TEAM: Celtic FC
Recent Activity
STEENSN would not approve of that thread...but I sure as hell do. I had trouble getting by the caboose of the brunette in the first picture...
Are you confusing the MSU game this week? If they lost to Jacksonville St tonight, I think there's a problem, lol.
Or did you intend that to say LSU and not MSU?
Eh, I'm lazy this morning. I did a quick search and just grabbed one. I wanted a joyous gif from Sanford & Son because that seemed appropriate but I don't think there is such a thing from Sanford & Son.
WSU wasn't playing Stanford football. It's the only reason they lost.
I'm going to express my gratitude through the majesty of song...
If he could somehow manage to add in a segment of "Who Would Warren G Do?" each week, we'd all win.
I will now be writing six Skull Sessions a week until the end of the season.
What, too lazy to write up seven?
And etchings...don't forget about the etchings...
He's a slacker. It's not like he has 5 Skull Sessions to write a week or anything.
How on earth does one reconcile the cognitive dissonance there?
I'm not quite sure that they know what reconcile or cognitive dissonance means...
To be fair, Elika is greater than a whole lot of things... #WCW
No joke: the best Ice Bucket Challenge I've ever seen...
I'm not quite sure what is funnier about that ice bucket challenge: her knocking herself out after running into the fixture or the fact that she was wearing floaties while having water dumped on her. I think I'm going with the latter.
That's just Hove taking his helmet stickers to increase his lead.
He's your boss!!!!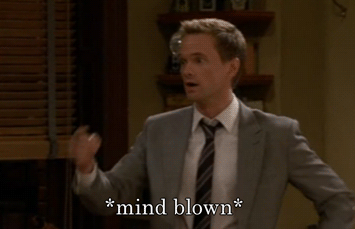 Some of us are stuck with giant, red X's. Need to help fellow 11W'ans out.
You can eat/drink with a little less guilt!
Damn straight! Gotta fill in that 2500 calories burned on the run in one way or another.
That sounds like a you problem. Maybe you need an energy drink...
I certainly won't complain...well, maybe about the soreness, but I've learned to deal with that so probably not.
I want the Mega Man shirt back up. I want to have it for this season as my #Swaggernaut tee is a little worn down. I want to support not only 11W but my favorite video game series ever. It's a win-win for me...or win-win-win???
SATURDAY
Get up at 5 am and get ready for a 14 mile run at 6 am. Finish that around 8:20, stretch, go home, stretch some more, crack open a fine craft beer to take the soreness away, cook up some eggs, hash browns, and a bunch of other stuff that my body will absolutely devour in 30 seconds, and relax until Game Time! Then head over to a bar, watch the game with some friends, eat more food and drink some more beer of course, and be happy we somehow managed to stop that rushing attack from Navy. And lastly, go home after the game, lay on the couch and crash by 4 pm.
As soon as they get the tees back online, this is always a good place to get some gear. #Support11W
Sleeping the night away! But hey, we're hijacking the thread now so no worries!