unknownmusketeer
---
Member since 14 August 2011 | Blog
Favorites
SPORTS MOMENT: 2002 NC game
COLLEGE FOOTBALL PLAYER: Braxton Miller
COLLEGE BASKETBALL PLAYER: Aaron Craft
NFL TEAM: Whichever team has the most Buckeye players
NHL TEAM: Colorado Avalanche
MLB TEAM: Los Angeles Dodgers
SOCCER TEAM: Columbus Crew
Recent Activity
Guaranteed money would be big in the NFL. It is ridiculous that contracts are not guaranteed.
Better start lifting now. Those brass balls must weigh a ton. I bet he has back problems.
At least everyone was playing by the same "negative" recruiting rules in the SEC ....
Does Coach Franklin consider this negative recruiting? Or was it the 2016 Buckeye draft class?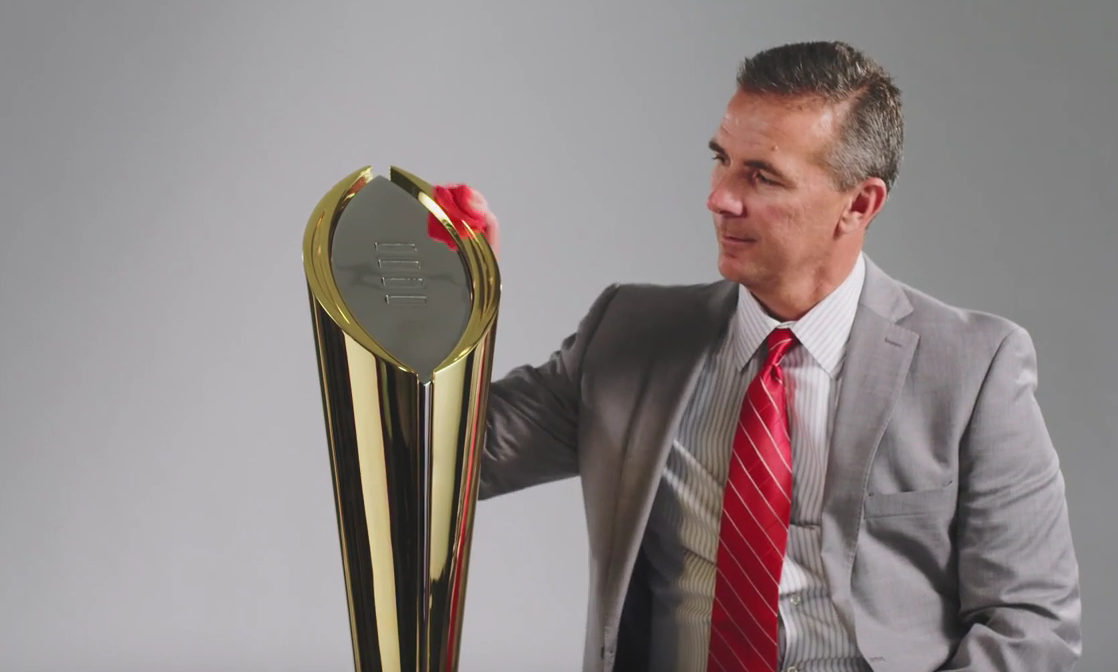 Smart move by the Reds as usual .........
Did the Reds at least get a better haul of prospects than he Yankees?
Wow! We found the beef (Josh Myers and Wyatt Davis)!
(1) There will be a football team.
(2) They will play 15 games.
(3) Coach Meyer will still refuse to get a tattoo at year's end.
(4) No margin of victory will satiate all of the fans.
(5) Ohio will still be against the world.
(6) The strength of the team will be the defense.
It was probably one of the other QBs on the team ....
Joe Burrow would like to have a few words with you
I had a long talk with Ezekiel Elliot's dad yesterday and he got me thinking ...

— Jackson Carman (@Jackson_Carman) July 24, 2016
Hopefully, this is embedded.
Which one are you? /sarcasm
Nick Saban? Never heard of her.
Would it be more efficient for posting new recruiting news if each "target" had their own permanent page where updates could be posted?
Maybe the commenter was trying to read the coffee grinds
I think it is more like, "Please buy BB tickets for $199. We will pay you $100 to take these FB tickets."
Blissful Braxton?
Joyful Jamarco?
(1) Do we know that Coach Herman knew that his agent had met with Baylor when he refuted the story?
(2) How would Ohio State fans react if Coach Meyer met with the Browns? Would it be better if he denied it or said, "Yeah, I met with them"?
It seems that every year we beat Cincinnati that we win a National championship. We should schedule them more often.
This isn't the first time
Sad
Huskies are everyone's favorite type of dog ;)
Your responses are great. Evidently, after reading all of the comments, I missed that DJ first used that word. Your post was not an affront to me.
I did mean emasculate (learn something new everyday).
The reason that I asked about removing field goals and extra points was to explore the idea of making football more violent. If we want to avoid making football less "violent," an alternative to keeping kickoffs might be to remove "non-violent" (or at least seemingly less violent) plays.
I am all about maintaining the integrity of the game, but doing so in a manner that reflects current understanding of player safety. The main reason for increasing player safety is that I want to see the top players on the field as much as possible. I want to watch Braxton Miller and Ezekiel Elliot (and all former Buckeyes) score TDs for years to come.
These guys choose to participate knowing full well the risks and the rewards
(1) As a 10 - 18 year old, were you shown the effects of repeated head trauma? Did you know what CTE was? Do you show the kids that you coach these potential effects?
(2) Does a kickoff add "violence" to a sport that already has a ton of "violence?" Are kickoffs the most "violent" play? Or are crossing routes with a head hunting safety more violent?
(3) If you want to make the sport more "violent," should field goals and extra points be eliminated? Should "clothes-line" tackles be allowed?
(4) Over time, has football become more or less "violent" in your opinion?
I am genuinely interested in your answers, but I would prefer a discussion and not a demasculating description of "wussification." Full disclosure, I never played football, but I hope that we all can agree that there are plenty of ways to show strength, courage, and grit.
I imagine the throat slash would be a personal foul penalty. With 85 players, I think that the other team would be kicking off from the 2 inch line.
Isn't that what bunk beds are for? There can be three levels to a bunk bed.