UniotoTank55
Columbus, OH 43210 (via Chillicothe, OH 45601)
Member since 03 April 2015 | Blog
I've bled scarlet and gray since I was four years old. I had decided to go there for college by the time I was five. Now part of the class of 2020, I'm living the dream as a journalism major, thanks in large part to Eleven Warriors, where I started posting blogs during my senior year of football in high school and haven't stopped writing since. Played the best two positions in football in high school... nose guard and offensive guard.
Favorites
SPORTS MOMENT: Samuel leaping into the end zone to secure a win over the third ranked wolverines so I could storm the field.
COLLEGE FOOTBALL PLAYER: Orlando Pace
COLLEGE BASKETBALL PLAYER: Jerry Lucas
NFL TEAM: Cincinnati Bengals
NHL TEAM: Columbus Blue Jackets
NBA TEAM: Cleveland Caveliers
MLB TEAM: Cincinnati Reds
SOCCER TEAM: Ohio State's own intramural juggernaut, Mo-tow FC
Recent Activity
Do you play any high school sports?
Who's your favorite Ohio State athlete, football or otherwise?
I really liked Dixon when he came out of high school, and I really want to see him finally break out this year and stay healthy.
Lot's of talent in this state, let's keep it here.
I went to the same high school as Ben Hartsock. He's the only Ohio State letterman in the school's history.
I hope Matta can keep the team focused in the locker room. I wish we could have played 40 continuous minutes and just kept the energy.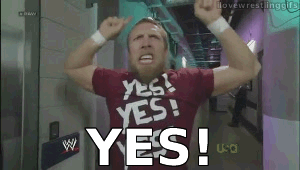 Tate is taking over tonight.
Tate is a rebound machine tonight.
Just got back to back threes.
All we need is the dub.
Where was this three point shooting all year?!!
We're five minutes in and no whistle on Thompson yet, better call one.
The truth in this call...
Contested deep three with 25 left to shoot. I hate those so much.
It's been a few bad years, Dakich.
I can see the arguments for Thad support, but I've had enough of us regressing. I don't know, maybe the fact that I was growing up when we were contending for final fours has my expectations higher.
Not a bad start for the basketbucks.
This would be a very nice win to get, not gonna lie. Get some momentum going and maybe we can make a run in the NIT.
BOSA CRUSH PUNY QUARTERBACKS!!!
Or even walking a mile, for that matter...
I've said it before, but this is the tell-tale year for Stud in my eyes. Our O-line, with what we have coming back, should be one of the top units in the country if developed right.
To be fair, it is his first ever forum post. As they say, we learn best from our failures.
My first forum post was a one-word click bait title if I remember right.
Someone should call Billy Idol, because we are about to hear a Rebel Yell (of pain, that is).
Taron Vincent, come on down.