UniotoTank55
Columbus, OH 43210 (via Chillicothe, OH 45601)
Member since 03 April 2015 | Blog
I've bled scarlet and gray since I was four years old. I had decided to go there for college by the time I was five. Now part of the class of 2020, I'm living the dream as a journalism major, thanks in large part to Eleven Warriors, where I started posting blogs during my senior year of football in high school and haven't stopped writing since. Played the best two positions in football in high school... nose guard and offensive guard.
Favorites
SPORTS MOMENT: Samuel leaping into the end zone to secure a win over the third ranked wolverines so I could storm the field.
COLLEGE FOOTBALL PLAYER: Orlando Pace
COLLEGE BASKETBALL PLAYER: Jerry Lucas
NFL TEAM: Cincinnati Bengals
NHL TEAM: Columbus Blue Jackets
NBA TEAM: Cleveland Caveliers
MLB TEAM: Cincinnati Reds
SOCCER TEAM: Ohio State's own intramural juggernaut, Mo-tow FC
Recent Activity
Already got my student package for the full season. Sounds like I got a good deal.
Texas A&M and UCLA, two teams with similar offenses to what Chip would run and both with hot seat coaches, meet on September 3rd. My guess? Winner keeps their current coach on the momentum of a solid victory. Loser gets Chip Kelly.
Pace had the better NFL career. As the title states, this is the NFL offensive line for the buckeyes. Nothing to do with their college years.
Korey Stringer clearly had a better career than Bentley. But he was a tackle. There was no room left at tackle. Look at the tackles on this list and tell me who he should replace.
I love Stringer and what happened with him was tragic. Probably should have included a special mention at the end. Bentley is only there because I needed another second team guard. There weren't many.
Randy Savage is giving me an upvote? I may as well just retire now. My career is made before it even gets started.
Ah yes, Bill Willis. Expect him on the defensive side of the ball... he played more seasons at DG than OG.
Strategic thread bump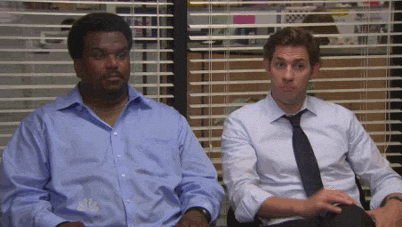 A lot of people have stated a similar feeling to the one I have, which is that overall I think he's doing a good thing here using the platform he has worked hard to earn to raise awareness for a serious issue close to his heart. Could the message on the T-shirt have been slightly better? I believe so. It may hint a little more towards the police shootings and less towards the black-on-black crimes, which deserve equal conversation in my eyes, since regardless of what a person's stance is on those issues, they are issues that should be discussed. But the explanation of the shirt sheds a little more light on both sides.
In the end, the overall goal is accomplished... look at this thread. The issues are being discussed, and (in a decent number of cases, anyway) they are being discussed in a civil, factual, deeply-thought-out manner.
Wish him the best, hopefully a better locker room situation further improves his play on the court.
His stubborn tenacity of out hustling the other team pissed everybody off.
I feel like this is the same as saying Nolan Ryan pissed everyone off because he struck them out, or Babe Ruth pissed everyone off because he hit home runs. It's part of Pete's greatness, and I don't think it should be the reason he is kept out of the hall of fame.
I wasn't around when Pete was a player, so I can't really speak to whether he was universally hated, so I'll take your word for it. But I don't think being hated as a player has kept many out of the hall... see Ty Cobb.
I still don't understand how a guy can bat .375 and commit no errors over an 8 game stretch and be accused of throwing the games.
Have you ever looked at the facts of the Shoeless Joe case? Not the same thing at all, really.
They said he was paid to throw the 1919 World Series, but:
He was never in contact with any gamblers
5,000 dollars was thrown onto his bed, which he took to his manager to try and prove the scandal was happening, the manager refuted him because (Shoeless Joe was illiterate) he thought he was stupid.
When all else failed, he asked to be benched fearing the fallout, and was denied.
He went on to have the highest batting average of ANY PLAYER IN THE SERIES (.375), the most RBIs (6), the only home run, and committed 0 errors. In other words, if the White Sox had won, he was series MVP.
Yet they still say he threw those games.
I have the baseball card for each of the 8 Big Red Machine players... my opinion was always that if steroid users, guys that actually cheated to improve their performance, can be in the Hall, then someone who bet on his own team to win a few times should have that ability too.
As a player in PONY league, I modeled a lot of my game after advice that Rose gave over his career. As in all sports I play, I was a big hustle guy (those of you that have seen my highlights from football know this), but I always love to give myself the mental edge over opposing pitchers. If you're facing someone with a great fastball, scoot back towards the catcher to give yourself a split second longer. Someone with a sharp curve? Put your front foot on the front line and take that break away. On the basepaths, work your leads to distract a pitcher from the task at hand... getting your teammate out. Get off the base as far as his move and the catcher's arm will allow. Get him to throw over once or twice... he may even throw it away on occasion.
I will say this about GS... for how classless they appear, they play better as a team than almost anyone else in the NBA. For having at least three, maybe four, hall of famers, the ball movement is incredible and everyone shares the ball exceptionally well on that team. I give Steve Kerr a ton of credit.
I'm off. But I'm ready to be done getting up at four in the morning for summer jobs, I wanna be up making buffalo chicken dip on Saturdays. I'm ready to be done with only being able to play frisbee like once a month, I wanna be in pick-up games at the RPAC every other day. Honestly, I wanna go back to Ohio State. You know, to old Columbus town.
Durant has done his part to get his ring. He's the difference in the game right now.
Well, him and the GS bench.
Stop it Durant. Please...
11 isn't that bad, considering.
Well... J.R. isn't giving up...
TT needs to come out of this game. Like yesterday.