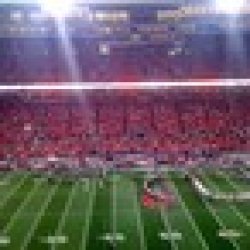 umbyosu
Member since 03 June 2011 | Blog
Helmet Stickers: 355 | Leaderboard
Favorites
NFL TEAM: Cleveland Browns
NHL TEAM: Your Columbus Bluuueeeee Jackets
MLB TEAM: The Tribe
SOCCER TEAM: Crew 96
Recent Activity
Nobody beats the Tri-Lams!
If you use the hashtag #NotOnMyWatch, then your best course would be to tread lightly.
This picture should be used for a Photoshop Phriday or Caption Contest.....this picture is priceless with all of phones on the table.
You bet your Ash it is.
I am all for status quo when things are going well. But as we've seen the past 2-3 years, the defense has not met our high expectations, so shaking things up and bringing in the best talent to shape the high potential players is the best thing that could happen.
Turd Fergonson would like Ape Tit for $400!
Half of that question does not need to be answered. #karma!
Combination of smoke signals and carrier pigeons. Word of mouth also in full-effect.
This appears to be our defensive strategy on this whiteboard - look at the big gaping hole for Sammy to run through!
How does the Sugar Bowl count as a game, since this game does not officially exists in the record books? There was a rumor that OSU beat a SEC team, but my memory has failed me!!!
The bones left over from wings, does that count? Rib bones?
EspiN 100 declares 3-star linebacker commits to OSU after Alabama and Auburn reconsiders offers!!
Great to have you as member of TOSU, Raekwon!
holy buckeye, that is the first I've ever heard that before.
I would say the same with DB's as well, but honestly I haven"t seen enough of Vonn Bell to make judgment on him.
Tom from Office Space is glad you are using his idea........you know the guy who invented the pet rock earned a million dollars......
Although Sylvester shot against Illinois was a definitely a turnaround, but what if Ron Lewis does not hit the 3-point at the buzzer against Xavier? Does the Thad Five get all of the hype that it does now? Does Conley (or Oden) stay longer than one year? I guess we never will know, but getting to the Title Game certainly helped propel this program into more of an elite status that it currently enjoys today.
Gus Johnson never gets old!
http://www.youtube.com/watch?v=tICZv1wh53c
+1 to all of your downvotes (oops, didn't mean to say that word). Those negative arrows pointing down must have been from a former employee of LaBambas and is bitter they lost their job.
I hope Mustard's is not gone.....I left a ton of my brain cells in that place - I was hoping to get them back someday.
He is only Abe Froman when he wants to get into a fancy restaurant like Chez Quiz.
Best Twitter name ever! Get well Kyle....the Bucks will be waiting for you!
"Four years from now, why, you'll be walking out of here with a national title... I don't expect anything less."
Unless we over-sign recruits and we have to send you to a FCS school to make room for the next incoming freshmen.
A face plant of a Notre Dame player!!!