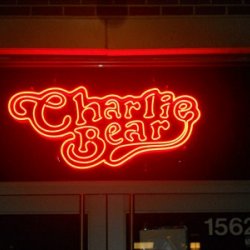 Ugly Hour Chazz Bear
---
Member since 27 July 2013 | Blog
Helmet Stickers: 317 | Leaderboard
Favorites
SPORTS MOMENT: Bucks
COLLEGE FOOTBALL PLAYER: TP
COLLEGE BASKETBALL PLAYER: TP
NFL TEAM: Bucks
NHL TEAM: Bucks
NBA TEAM: Bucks
MLB TEAM: Bucks
SOCCER TEAM: Not a sport
Recent Activity
Couldn't care less about the NFL. Only thing I care about is the Bucks.
Unfortunately a win by itself is not enough. OSU needs a convincing win.
That's just poor defense.

Now if they played a team that passes the ball 70 times a game, then yes it could even out.
Anywhere is fine except for Block O. Too many kids that are too worried about instagram and not tailgating/yelling at the game.
182 yards a game is good, good enough for 16th in the country, but that's basically including a game where the other team doesn't throw the ball. The uninflated stat is closer to 218 yards a game, which is 49th, kinda mehhhh.
Yeah this isn't real. If they did they'd forfeit every game in the future.
You must not buy into the "internet" then.
Not sure who downvoted this, but he's 100% right. These aren't uniforms to honor past teams. These are to appeal to players/recruits. And also to sell jerseys to the public for money.
They aren't Buckeyes so I dislike all of them.
If they end up as well as those three, then we're good at LB for the next 4 years.
Perception. Obviously Va Tech is a bigger loss.
I'd much rather watch espn than the BTN. BTN is just so painfully boring to watch. To watch "analysts" aka former players get so excited to talk about Purdue or Iowa makes me want to watch paint dry.
Natty has been released for a while now, which is pretty cool.
He also won us a NC.
Yeah he coached MSU who beat us. I blame OSU 100% for that loss.
Hate: Every SEC coach
Favorite Coaches: HCs coaching vs an SEC school.

Then Pelini because he's a buckeye. Then Dantonio - won a NC with OSU.
Don't look at overall yards. Look at yards per game. OSU has played 1 less game than a lot teams in the country. And OSU played Navy who hardly throws the ball.

They are playing better though.
When did you see it "sparse?" If you're talking about during the game during awful weather, then yeah it wasn't crowded. Before the game? Packed. Most people tailgating outside the stadium are going to the game. Those coprorate tents pay for all of the food/drinks btw.
And most of the people off campus are students/parents of students. Why would they tailgate by the stadium when they have everything they need at their own apartment/houses where the parties are.
I doubt the coaches would let him redshirt. Regardless if he does or not, he'd only play 1 year IF he was actually allowed to play for OSU again, which I highly doubt happens.
Another reason why ESPN is a joke. OSU at 5 is laughable when FSU is 7.
I'm glad we don't play Minnesota for a while. When we play them, hopefully they only have 1 loss. They should be ranked in the top 20 and it'll make us look better. Obviously assuming we win at MSU.
But yeah, having a weak SOS hurts OSU.
Also...you hope PSU hangs around until the 3rd quarter? That'll mean that PSU is playing out of their minds or OSU is playing awful. PSU hanging around makes OSU look bad regardless. I hope we beat PSU by 5 TDs or more. Penn State is garbage.
It's all about $$$$ from those coporate tents thay pay for the tailgates. I had a good time watching the game/tailgating there.