UFest57
---
from Findlay
Member since 02 December 2011 | Blog
Favorites
NFL TEAM: Dolphins
NBA TEAM: Super Sonics
MLB TEAM: Reds
Recent Activity
6) bootleg "Deez Nuts" t-shirt.
You could say that 100x over.
Such a mature statement from a young man. Sometimes you just have to see the writing on the wall and make a move that best fits your situation, rather than your dreams. Best of luck, Danny. I'll be rooting for you.
Easy solution...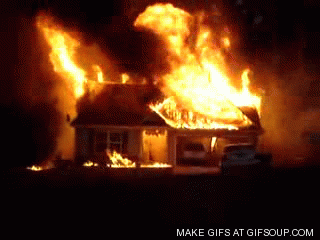 I was saying this all night on Saturday. Finally getting to see what he's made of.
My cousin got his mother's hand-me-down Astro van in HS to drive. We put some shiny chrome wheels on it and dice on the rear view. We dubbed it a shaggin'wagon. Too bad the chicks were not impressed.
Can't sign em all. Let's keep/sign the ones who want to be here. #Select17
Ahhh to be starting classes again.
Go Bucks!
(how'd I do?)
@PSU (first trip there), @MSU
I wanted to make it to Norman but work has other ideas.
Starting to get close to my NCAA recruiting classes. Couple more 5* and they'll be close!
My waitstaff friends always remind me to tip on pickup order from places like Outback or other sit down establishments. "they still have to bag it and bring it to your car" is the explanation i get from them.
you obviously don't get the hot peppers...
Good call on Myle's.
Myle's is for sale...if you didn't know. Business venture opening up for you.
All my memories of the Cooper years have us losing to *ichigan...I'll pass on Coop in 2002
I'm pushing for James Clark big time this year. I think he's healthy and well versed in the system at this point.
I shamelessly rocked that on my work desktop all season.
*ichigan didn't use and of that "Blue Magic"
I don't care who writes what as long as it is leading to a #BOOM! (or 10)
Hot and steamy. Talking about the weather.
Beautiful. 100% approved.
I bought a Diggs Packers jersey a few years back for $5, brand new, from Dunhams.
I was at the VT game this past year. IT WAS ELECTRIC. Enter Sandman is , by far, the best entrance in CFB. Goosebumps stayed around for a while with that one. I thought 'Jump Around' at Camp Randle was cool but this far outweighs that.
When Braxton hit that spin move, the fans were in disbelief and I was just looking around telling them I had had the privilege of seeing moves like that for years.
Didn't Greg Jones move to FB in the League?
Could Jalen Gill just go ahead and commit...that'd be great